These days, couple from different walks of life are coming together to be a part of this swapping partner lifestyle. We must say there are some great benefits associated with swapping lifestyle and it can also spice up your marriage. However, it does bring along some challenges such as tackling the singles or fake couples who want to meet you and your partner for swapping. Are you willing to try this lifestyle? Do you want to know do's and don'ts about the same? If yes, then you have landed on the right page. 
1. Level of education of the couple you are swapping with
The foremost important thing to check is that does the level of education of the couple you are planning to swap with matches your? You may be thinking that what does education has to do with this? Actually, it has a big role to play. The studies suggest that people who are educated are always well mannered, hygienic, gently, smell good and much more. You will obviously not want to be in bed with someone sharing the most personal moments, who is just the opposite. 
2. Matching your social status 
By saying this we mean that you will obviously prefer swapping partner with a couple who has the same social status like you and your partner. We inform our readers that this type of lifestyle is being opted by peons, manager, CEO to higher positions. Therefore, it is advised to practice this swapping only with people of your affluence. It is because, the couple who swap together many a times  go for a trip together and other outings as well. 
3. Don't fall for the fake couples or singles
The next thing to watch out for while swapping partners is that you are not signing up for this with singles or fake couples. This is because, research has shown that everyday there are somewhere around 90% of fake profiles registered on the website for swapping. It is always better to do things when at equal position. Therefore, such a experience will only be felt truly when you do this with a real couple and not a fake one. 
4. Consider the age gap
One should always consider the age difference between your own and the couple. These days, the website registration data reveals, older couple are preferring a couple of less age. Also, people tend to update fake age and picture back from their honeymoon in which they look completely different. Therefore, research well and then sign up for anything. You may not want to end up with a lot older couple than you.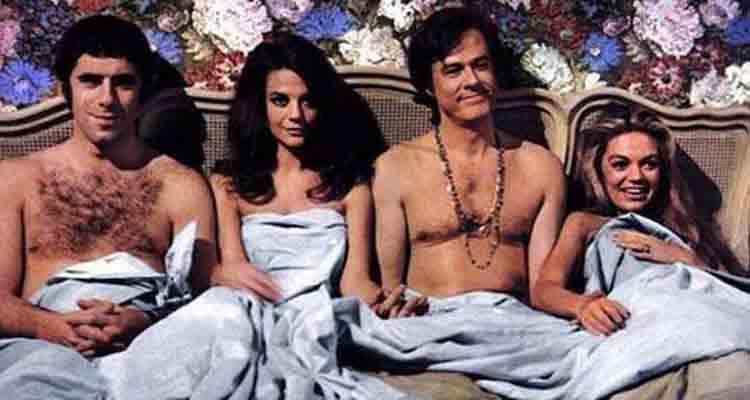 5. Level of fitness of the couple
The next important thing to consider while swapping partners is that is the level of fitness of the couple matching with yours. This is because, directly fitness has to do a lot with one's physical capabilities. Do not trust on the first pictures you see online because, they can be back from the years where the couple did not have those extra kilos, they have now. 
6. Social manners
Last but definitely not the least, one should never overlook the social manners of the people with whom you will be switching your partners. It is because, the way a person socially conducts himself or herself has a lot to do with how he or she will treat you. 
Wrap up
We hope that after reading the above-stated information on swapping partners, our readers must be feeling more confident in doing the same. In case, you have more questions to ask, please reach us through the comment section below.