What is ExTravelMoney
ExTravelMoney is a startup in the Fintech space. It effectively brings the hyper-local e-commerce model to the foreign exchange & remittance market, by creating India's largest 'forex search engine' – which lets customers find the nearest forex services provided by RBI approved Foreign Exchange Houses & Banks in India.
Customer can compare the various forex stores near them based on their exchange rates offered, customer ratings, proximity etc., and can book the cheapest and best forex service near them directly from ExTravelMoney's online portal. We also offer a host of other facilities such as locking the exchange rate of the transaction and door delivery/pickup of forex in the case of currency exchange. It enables the following Forex Services:
Buying & selling of Foreign Currency Notes

Outward Remittance from India to Abroad

Prepaid Forex Travel Cards for International Trips
It aims to bring disruption to the current state of affairs of the forex industry through the power of technology. Further, they aim to facilitate forex transactions like money transfer abroad completely online through our portal and help customers do currency exchange or buy forex card, just the way they are able to purchase and deliver goods to their doorstep through e-commerce websites. With the onset of a marketplace model in forex, the monopolized fees and exchange rates of foreign exchange houses will become competitive and fair, benefiting millions of customers.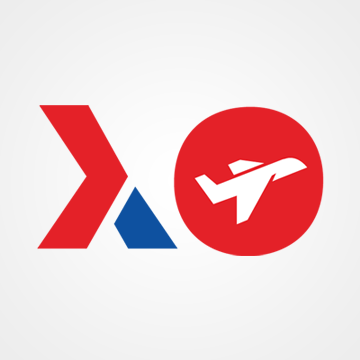 Target audience
Their target audience is primarily the Indian Citizens and they are completely based in India. The Forex Remittance & Money Changing markets are amongst the largest in India, and yet remains totally fragmented and unorganized. Indian travellers are unable to compare available exchange rates and invariably rely on airport vendors or banks – often losing as much as 10-15 % on exchange rate markups.
What to go to ExTravelMoney and what makes it different from other similar start-ups
They giving the best exchange rate in the city on any forex deal, with minimal service cost and that too by providing the best service. Their customer support team guides the customer from start to end on the online forex booking process. Additionally, they help the money changers and banks in our platform by ensuring all the transactions are within the limits prescribed by RBI and follow the FEMA compliance, advising on the same to the customers.  Major difference from other similar startups are:
Forex Comparison – Customers can compare exchange rates of forex services offered by forex centres near them on the basis of exchange rates, location and customer ratings. The best forex service can then be booked online.
Marketplace Model – The online platform is designed as an open marketplace, i.e., when customers search for forex services, only those money changers offering the best exchange rates and service get chosen more often by customers. This directly results in competition between money changers to grab customers and thus competitive exchange rates are offered by them.
Best Forex Rates – They have a special agreement with money changers to provide forex services at wholesale exchange for customers booking forex through ExTravelMoney.
Maximum Forex Stores – ExTravelMoney has tied-up with 20 money changers including Muthoot Forex, UAE Exchange, RBL, Cox & Kings and Orient Exchange. Currently, they have more than 6500+ forex stores spread across many towns and cities in India.
Rate Alerts – Customers using ExTravelMoney can set alerts so that they can be notified when a currency they are interested in buying reaches an exchange rate value set by them.
Locked-in Exchange Rates – When booking a forex order the exchange rate at which customers have booked the order will be valid to them for a specific period of time. They can further lock the quoted exchange rate for a maximum of up to 2 days by paying a refundable rate lock fee.
Home Delivery of Forex – They offer door pickup/delivery services for forex via our partner exchange houses. For example, if a customer orders currency exchange, the exchange can be made from the comfort of their home or office without needing to visit the forex vendor. The requested currency will be delivered by the chosen forex outlet after payment to them via net banking.
B2B Platform (Agent Portal) – It is a portal for people working in the travel, service and study abroad sector. Agents can sign up with ExTravelMoney and they would be provided with a customized back-end account. They can place forex orders in place of others using their agent account and even input their own profit margins into the transaction. For bringing leads to us, they get to share the profits that they themselves decide.
All you need to know about the Key Managerial Person of the Company
 CEO's Journey till Date:
George Zacharia
He was Born in 1982 in Kuttanad (Alleppey) into an Agrarian Family. He did his schooling in Sacred Heart Boys School (1998) & later graduation in SB College Changanacherry (1998-2003). Successfully completed MBA Post-Graduation Distant Education Program from Vinayaka Mission, Selam in 2007.
His career beginnings in 2003 as a Junior Officer at UAE Exchange & Financial Services Ltd; Foreign Exchange Department as a Banknote Dealer and later served Centurion Bank of Punjab Ltd as Relationship Manager FES till 2007; then served Reliance Capital Ltd as State Manager-Forex Sales till 2011 & he joined Ahmedabad based Green Channel Travel Services an AD II Category Dealer as the Area Manager for Kerala in Wholesale & Retail Foreign Exchange Services.
In 2012 he took in-charge of Finex Forex & Equity Services Pvt Ltd as Managing Director at the age of 30. As a Full-Fledged Money Changer, he used to Buy and Sell foreign currencies, Travel Cards & serving money transfer customers. In 2015, he founded Extravelmoney Technosol Pvt Ltd as an innovative technology start-up in the fin-tech space to completely transform the way Indians do foreign exchange transactions.
Co-founders Ashwin and Nisanth
They have co-founded Veeble Softtech which is a web infrastructure management company and has a client base spread across 130 countries.
Ashwin Narasimha, CTO
7+ Years of experience in IT, including web development, server administration, Enterprise architecture, Software development. Previously co-founded Veeble Softtech, a web infrastructure management company with a client base across 130 countries.
Nisanth Issac, CMO
5+ years of business development and digital marketing experience. Knowledgeable in planning, developing and implementing effective marketing campaigns. Well versed with marketing analytics and attuned to changing trends in marketing and SEO.
The Way Ahead
With more than 25 money exchange houses on board and 6500+ forex stores across India currently, ExTravelMoney are planning to rope in more forex centres and banks to the platform. Their aim is to be the one-stop-shop for forex and this is a step in that direction. Forex is a universal necessity. The World over, around 700 billion dollars were sent overseas between family and friends according to an estimate by the World Bank. Hence, they are also looking to expand into markets abroad within a span of 2 years.
At first, there target is Southeast Asia first where they have a major customer base in the form of huge volume of students and travellers going abroad. Within 5 years, they hope to establish operations in the Middle East, Europe and the US and eventually, there wish is to facilitate low-cost forex services for people all over the world.