Big Boss is one of the most popular and talked-about shows at the given time and Siddharth Shukla. Even after so many rumours of it being scripted and fake, people haven't stopped watching it. It's on its 13th Season with host Salman Khan. The way people see the show is very different. You can get a lot of drama, fights, cuss words and gossip.
Unlike its previous seasons, Big Boss 13 only has celebrities on the show that will be competing with each other for the winning prize & trophy. The two most talked about contestants of Big Boss 13 are Siddharth Shukla & Rashami Desai. The two have been in so much spat with each other that the viewers have started to wonder what might have happened with the two that they dislike each other so much.
Rashami Desai is no doubt one of the popular actresses on tv industry, but Siddharth Shukla is no less. The former is always seen bad-mouthing about Shukla on how he was planning to make the show makers of the duo's serial "Dil Se Dil Tak" to replace her and many more. On the other hand, Shukla is never seen or heard talking about the actress. Yes, he indeed says a lot of things to her on her face but that's when she says it to him.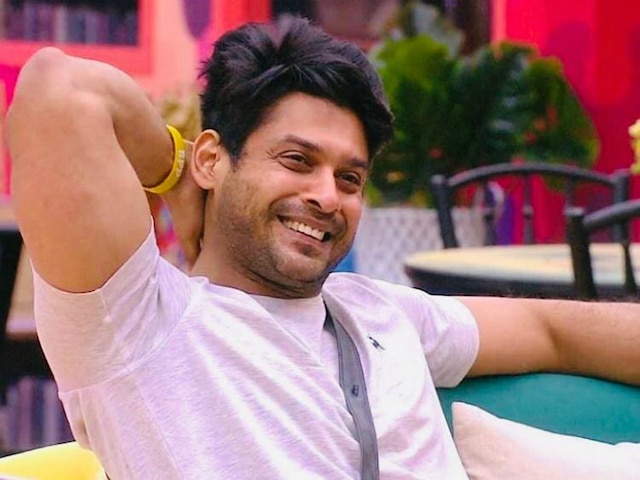 Rashami Desai, Devoleena & Shefali Bagga were seen getting evicted from the show, but soon there were rumours that the two bahus of the tv industry are not evicted but will be soon seen re-entering the house. The fans of the show have been so much bored with the contestants picking up the same topic for fights inside the house.
Everyone has a problem with Siddharth Shukla's aggressive nature that he shows. But how long can you make this as a point and crib about it? After getting evicted from the show, Rashami Desai was seen re-entering the house. After she entered, she asked Paras about how was Sid's reaction after she got evicted. Siddharth Shukla was hardly seen talking about the co-actor after she was evicted. But, adding oil to the flames, Shehnaaz Gill told Rashami that Sid was happy when she left.
On this note, Kamya Punjabi who has been in the industry for a long time now and maybe knows the two actors have slammed the Uttaran actress for targeting Siddharth Shukla. She expressed her views on Twitter by asking a simple question to Rashami. She tweeted "Seriously? Did she just say Shukla ka mood Kaisa tha mere Jaane ke baad? MOVE ON girl #BB13 @ColorsTV"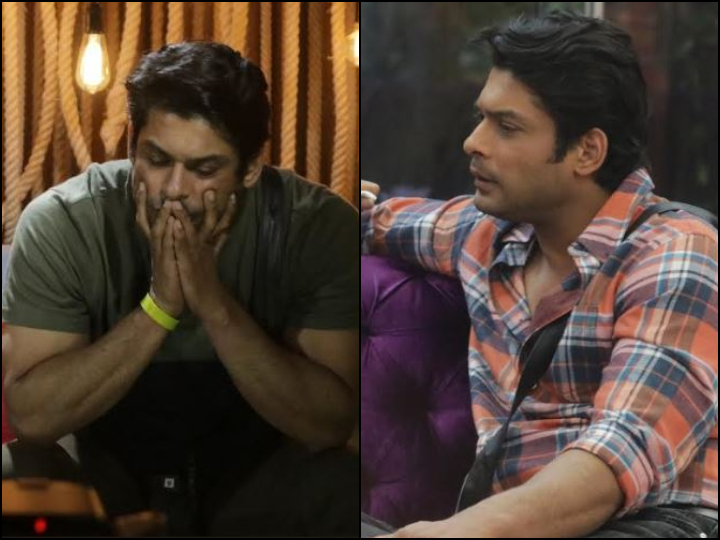 Kishwer Merchantt Rai who was in the Big Boss house in the previous seasons also slammed Rashami Desai for targeting Siddharth Shukla unnecessary. She said that it's too boring. She tweeted "Rashami ka sirf ek hi mudda hai since 6 weeks.. Siddharth Shukla!!! Yaar too boring, I thought you will come back with something better.. Up your game babe, he doesn't even talk about you!! #BB13"
Ex big boss contestant Kushal Tandon has also come out in support of Siddharth Shukla. In his recent post, Kushal tells Siddharth Shukla to stay strong. He also tweeted a series of tweets where he wrote "Real people don't have to act in reality, more power to u kamine"

In a recent conservation with the contestants, Rashami expressed that she would not like to do any task with Shukla. To spice the conversation, Devoleena Bhattacharjee, who was also evicted along with Rashami re-entered the house with the same; asked her questions related to Siddharth Shukla.
She introduced her show "Morning Chai with Devoleena", and her first guest was Rashami. She asked her a question that the entire nation wants to know what happened between Rashami & Siddharth Shukla?
To which Rashami answered "Woh insaan bahut he neech aur ghatiya hai. Woh Aisa actor hai…marta pada rahega na, paani ka glass rakh ke side pe nikal loongi. Main dekhoon bhi nhi. Itna uss level par kar diya tha."
After Rashami stated this, the Twitterati started to take sides. Some fans have said that Siddharth provokes Rashami and some have said that it's insensitive of her to say statements like these.
This morning chai session was followed by a spat between the two where Shefali Jariwala who was chosen as the new captain of the house and was assigned duties to the entire house. Rashami & Siddharth were told to chop the vegetables together to which Rashami said that "I am not comfortable with Shukla", to Shukla replied with "Go home then". After this, the two had a heated argument, and the viewers got the fun of it.

The two have been the most talked about contestants of the Big Boss 13's house. Their connection goes beyond the house, as there were rumours of the duo dating back when they were shooting for a serial "Dil Se Dil Tak". Their chemistry won TRPs for the show, but eventually, their love seemed to fade away.
They got into ugly fights & would lose their temper on the sets. There was news around the same time that because of Siddharth's aggressive behaviour the show makers decided to replace him. There was no written statement thou.
The viewers have constantly been waiting for the truth to be revealed about what exactly happened. But we'll not know that ever right? But there is a section of viewers that hoped for the duo to reconcile, but that's also a lost cause looking at the given circumstances.

But what we'd like to know is can't the contestant talk or do anything else rather than picking on Siddharth Shukla? Paras Chhabra was also seen talking to Shehnaaz some time back about how Siddharth was in rehab for his aggression. But don't you think it's not something to tell to the audience?
Things, like going to rehab or taking professional help for aggressive nature, shouldn't be talked about as if it's a negative thing. People should be sensitive towards topics like this. Let us know how do you feel about Siddharth Shukla?
Do you think Rashami Desai & other contestants have targeted Siddharth Shukla?