Subramanian Swamy is an Indian economist, statistician, and politician who is currently serving as a member of the Rajya Sabha, the upper house of the Indian Parliament.
He is a member of the Bharatiya Janata Party (BJP) and has been associated with several other political parties in the past, including the Janata Party and the Janata Dal.
Swamy is known for his controversial statements and positions on various social and political issues, including Hindu nationalism, terrorism, and corruption.
He has also been a vocal critic of the Indian National Congress party and has been involved in several high-profile legal cases.
In addition to his political career, Swamy is an accomplished academic, having taught at several prestigious universities in India and abroad, including the Indian Institute of Technology (IIT) Delhi, Harvard University, and Stanford University.
He has published several books and articles on economics, statistics, and politics.
Overall, Subramanian Swamy is a well-known and influential figure in Indian politics and public life, and his views and actions continue to generate significant public discourse and debate.
Important:
Subramanian Swamy discussed his recent tweet, which expressed his "sorrowfulness" over the passing of former Pakistani president Pervez Musharraf and was widely criticized online, in an interview with PTI here.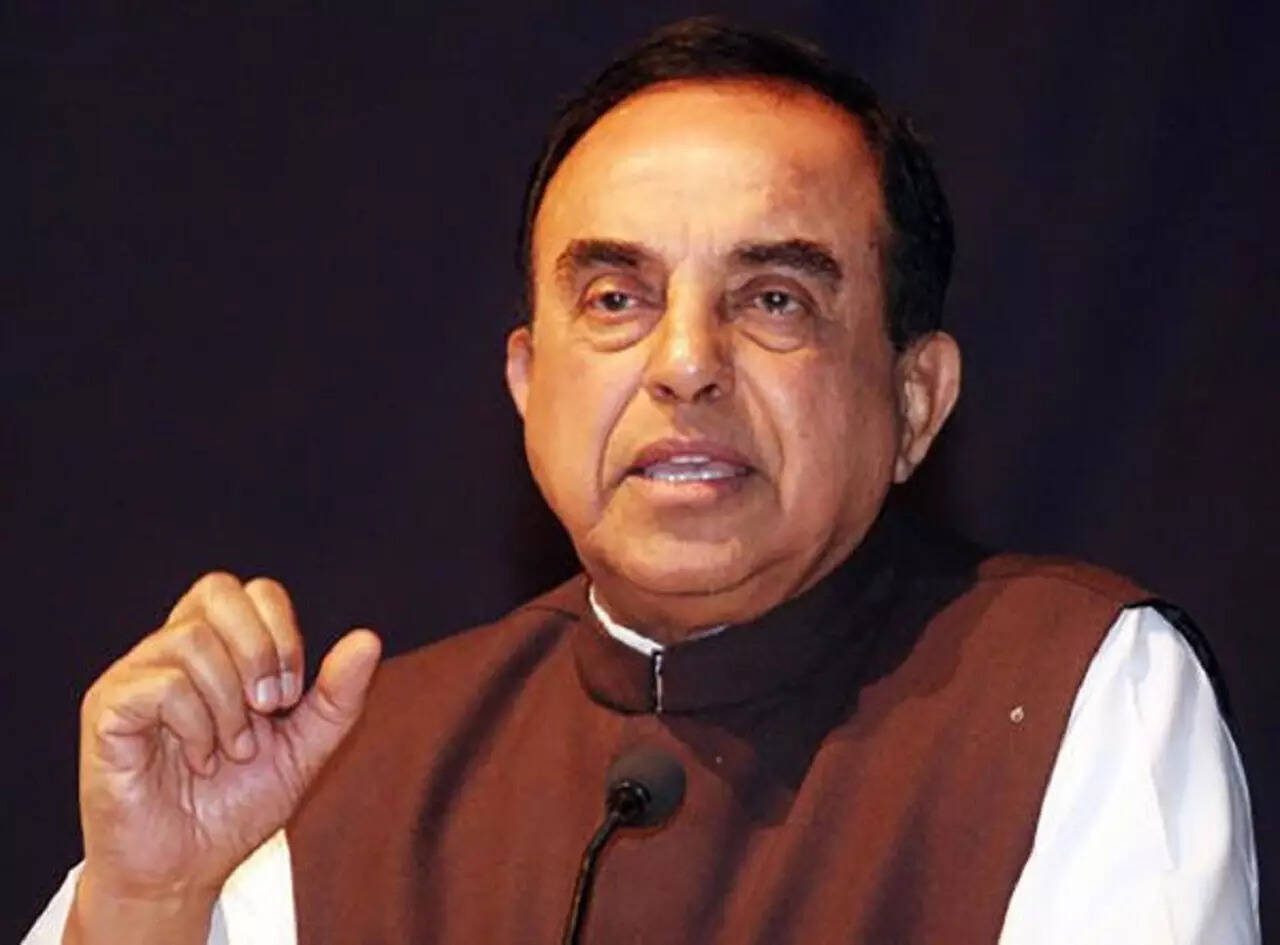 Subramanian Swamy, a former Union minister, and prominent BJP leader has stated that he wants the Centre to nationalize the assets of the Adani Group, which has come under fire after its stocks dropped in response to a report on its financial dealings and a commotion was made over it in Parliament by opposition parties.
In an interview with PTI, Swamy discussed his most recent tweet, which expressed his "sorrowfulness" over the passing of former Pakistani president Pervez Musharraf and was widely criticized online.
He also discussed the Union Budget 2023–24, which Nirmala Sitharaman, the finance minister, presented, alleging that it lacked either objectives or strategies and that the funding for defense is inadequate at a time when China is assertive on the border issue.
A few questions from the excerpts were asked during the interview with Subramanian Swamy —
Q1. In light of the opposition parties calls for action against the troubled conglomerate, how do you think the BJP government has handled the Adani Group issue?
NOTE– Since Hindenburg Research published a negative report on Adani Group on January 24, accusing the conglomerate of engaging in "brazen stock manipulation" and an "accounting fraud scheme," the Adani Group has seen a decline in market capitalization of 9.4 lakh crore. The Adani Group has denied any wrongdoing and rejected the report.
Answer: I want to see the prime minister nationalize all of the Adani Group's assets, sell them at auction, and use the proceeds to aid those who have suffered losses in this way.
It's not like Congress has agreements with Adani. I know a lot of them who do business with Adani frequently, but I don't like the Congress how they work. I want the BJP's integrity to be proven.
The consensus is that (Prime Minister Narendra Modi is hiding something, and the government's job is to expose it.
Q2. Your most recent tweet about feeling "sorrowful" about the former president of Pakistan, Pervez Musharraf, has drawn a lot of backlash on social media, including from BJP members. What opinions do you have on the matter?
Answer: I've received a lot of criticism for Pervez Musharraf's alleged role in the Kargil war murder of Indian citizens. However, Pervez Musharraf led the Pakistan Army during the Kargil conflict. He didn't just go around shooting people, after all.
He instructed the army to fire. Now, how can you be called a butcher and other derogatory terms when Nawaz Sharif was Pakistan's prime minister during the conflict? (1999).
Now, I think PM Modi is the one who defied convention and met him for lunch in Pakistan… Why didn't they discuss Nawaz Sharif, the most generous and actual perpetrator of the Kargil attack? I have met Musharraf several times, so I am familiar with him.
He and I met in Pakistan and India. At the time, a coup had made him president. He renounced his position as commander-in-chief once he began dressing in civilian clothes.
He was also the one who, at least temporarily, assisted the US in defeating the Taliban.
Therefore, these Internet users are amused. The first thing I want to know is why Modi visited Nawaz Sharif's home.
Who is the true instigator of the Kargil conflict? If they wish to question me about that. They won't actually do that.
Q3. Since she assumed her position, you have criticized Nirmala Sitharaman, the finance minister. What do you think of the budget for this year?
Answer– This budget is false. There must be four pillars in a budget. What is the goal of your government? There was no apparent goal in this budget. India will grow at a rate of 6.5 percent, according to her. How was the previous year?
What has happened is that from 2019 to the present, we have only grown by 3% to 4% annually.
What will happen when the percentage is 6%? Is agriculture a priority in terms of the priorities? or our services or certain industries more important? Nothing relating to that.
When China poses a threat to you, they drastically reduce the resources available for defense. We are reducing our funding for defense.
We have a plethora of crucial industries. She needs to explain what happened to us.
Also, read these articles.