Australia and UK Lead the Way: Advancements in 3 Key Trade Agreements Expected in June Following the successful implementation of the Economic Cooperation and Trade Agreement (ECTA) with Australia last year, both countries are now focused on advancing their trade relations to the next level. This June marks a significant period for India as it engages in crucial negotiations for three trade agreements – new pacts with the United Kingdom (UK) and the European Union (EU), as well as a comprehensive deal with Australia. Officials familiar with the developments have revealed that progress is underway in these important discussions.
The fifth round of negotiations for the India-EU free trade agreement (FTA) is scheduled to take place in New Delhi from June 19 to 23. Simultaneously, the tenth round of talks with the UK is set to conclude on June 9. Additionally, discussions for an investment protection agreement between India and the EU will be held in Delhi from June 26 to 29.
Australia, UK, and EU: Key Trade Agreements in Focus as India Advances Negotiations
After successfully operationalizing the ECTA with Australia in December, the two nations are now pursuing a Comprehensive Economic Cooperation Agreement (CECA) as the next phase of their partnership. The third and fourth rounds of negotiations for CECA have been planned for June 5 to 16 and July 3 to 14, respectively. The objective is to expedite the talks and pave the way for their early conclusion.
During Prime Minister Narendra Modi's recent visit to Australia, he and his Australian counterpart Anthony Albanese reaffirmed their commitment to finalizing CECA by the end of 2023. This agreement will elevate economic ties between the two countries to a strategic level, ensuring a steady supply of critical minerals like lithium and cobalt without any disruptions. Exploratory discussions covering 13 subjects were conducted during the second round of talks in Sydney from April 17 to 21. However, certain challenges remain, such as Australia's desire for increased access to India's market for wines and agricultural products.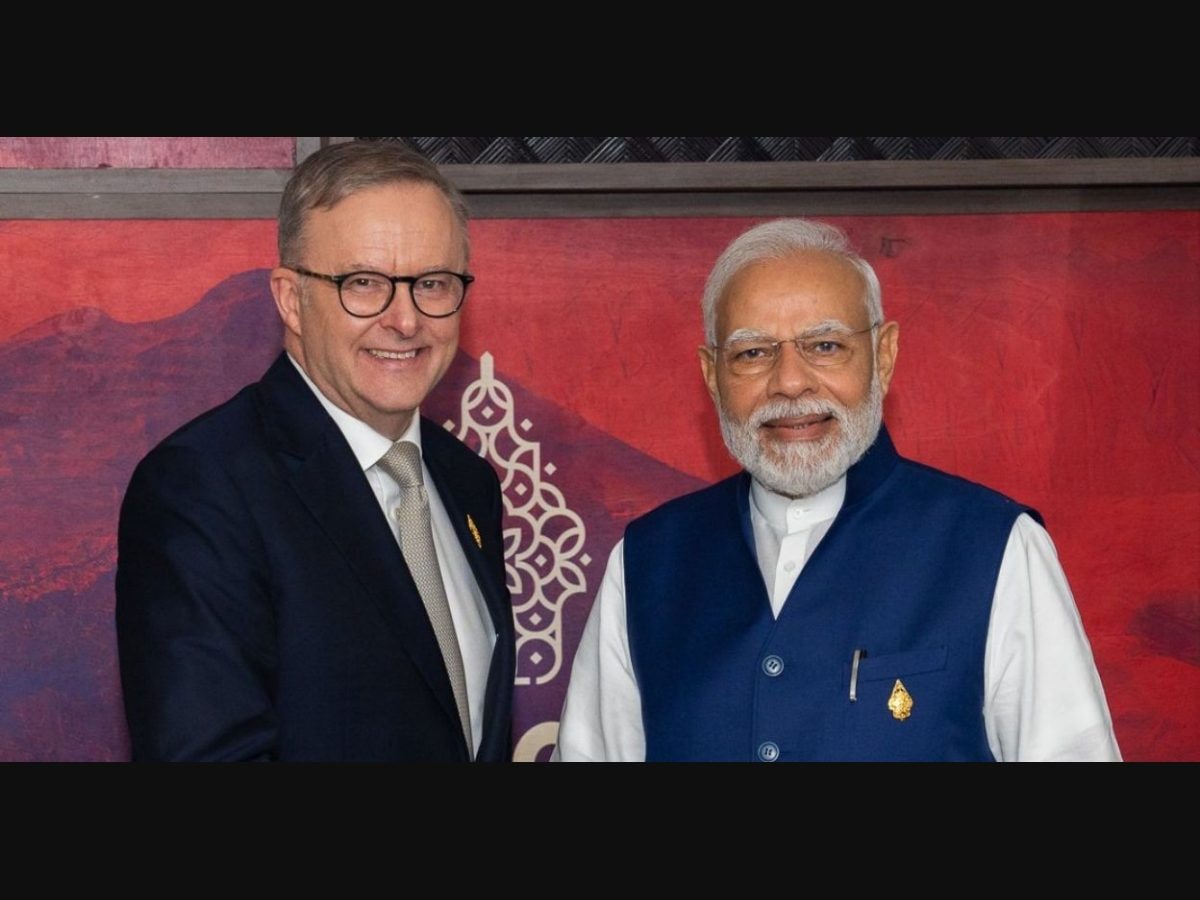 Australian high commissioner Barry O'Farrell expressed optimism about the ongoing negotiations, highlighting the swift progress and the desire for an ambitious CECA between Australia and India. The existing operational trade deal with Australia has facilitated the rapid advancement of negotiations. On the other hand, talks with the EU have been relatively slower due to the involvement of multiple stakeholders from the European bloc.
Advancements in Key Trade Agreements: Australia, UK, and EU Engage in Crucial Negotiations with India
Negotiations for the India-EU FTA were officially relaunched in June 2022 following an announcement by the leaders of both sides in May 2021. The discussions encompass 23 policy areas or chapters, and four rounds of negotiations focusing on goods and services have been completed as of March. While the third round marked the beginning of substantive negotiations, the fourth round aimed to accelerate the work on texts and enhance mutual understanding of convergences and divergences between India and the EU. Market access in goods, services, investments, and participation in public procurements were among the key topics addressed in the fourth round.
Significant progress was made in the realm of digital trade, with discussions covering 15 articles including data flows, privacy, principles for internet access and usage, and the right to regulate. Several provisions saw positive advancements during these discussions. As for the India-UK FTA negotiations, which commenced in January 2021, progress was initially rapid during former Prime Minister Boris Johnson's tenure. However, the pace slowed down afterward, primarily due to disagreements on crucial matters such as mobility. Nevertheless, the negotiations have been progressing well, with nine rounds completed as of April 2023, and 13 chapters concluded. Substantial progress is expected in the upcoming tenth round, particularly in other chapters.
In summary, June is poised to be a significant month for trade negotiations involving Australia, the UK, and the EU. India is actively engaged in discussions to further enhance its trade
relationships and secure favorable agreements with these key partners. The advancement of these trade deals holds promising prospects for economic growth and cooperation between the nations involved.