All you should know about TechVerito
TechVerito Software Solutions LLP provide software services to client in US, Canada, Europe countries. They are a team of highly experienced designers, developers and consultants. From inception phase, TechVerito engages with their clients. They bring together decades of engineering expertise to deliver carefully crafted software to their clients. It is important to know that the startup is self-sustained and bootstrap.
The company believes in software craftsmanship. They carefully craft software using cutting edge technologies to bring your ideas to life. It is important to note that they deliver quality work and they remain flexible to the changing requirements. If you a looking for people who can build your software which will help you to run you company then trust TechVerito and take their services. They offer services and solutions clustered around their key competencies like Web and Mobile Application Development, Continuous Integration & Continuous Delivery, DevOps and Agile Consulting.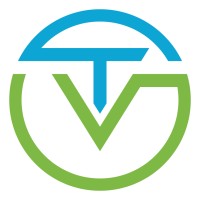 The team is fluent and efficient in:
Ruby on Rails, 

GoLang, 

Java, 

Angular, 

React,

Vue,

Ionic
Further, they love to use Chef, Docker and Kubernetes for infrastructure automation and scaling.
What makes TechVerito Software Solutions LLP different 
They educate, advocate people to follow the Test Driven Development process, Behaviour Driven Development, Agile Manifesto, eXtreme programming, Reactive and Responsive Programming. They love to write clean, quality, readable and maintainable code.
Additionally, they are personally accountable for delivering on our commitments. They value their people, encourage their development and reward their performance. TechVerito Software Solutions LLP work together, across boundaries, to meet the needs of the customers and to help the Company win.
People behind TechVerito 
Harun Pathan is the founder of TechVerito and Shabana Pathan is the Co-founder. Bhushan Chordia is the Organization Builder of the startup.
Expertise of TechVerito
The company follows Agile principles to build theirhigh quality software. The team at TechVerito consist of engineers who are expert in this field, they work with variety of technologies to build the remarkable and amazing software.
The team at the company get themselves updated with the latest available technology so that they can manufacture the best product for you and your customers. Their priority is Coding faster and much more effectively as compared to other similar ventures.
The company believes in software craftsmanship. They carefully craft software by using the cutting edge technologies to bring your ideas to life. They deliver an excellent quality work and they remain flexible to changing requirements.
Why work with TechVerito
They help you to take your idea to MVP using the companies' lean approach in agile product development.

The transition phase will be easy, i.e., shift from one technology to another.

They have an automate infrastructure for uninterrupted delivery across environments.

If you work with them, you can scale your engineering capacity for ongoing software product development.

It will help you to train engineering teams to follow clean code, TDD, and design patterns.

You can break monolithic to highly scalable, independently deployable microservices.
The Way ahead
TechVerito aims to expand their team in different places in India and deliver good quality products to all of their clients.