Air Vistara's failure to operate the required minimum number of flights to the nation's northeastern underserved areas, the DGCA has fined the company Rs 70 lakh.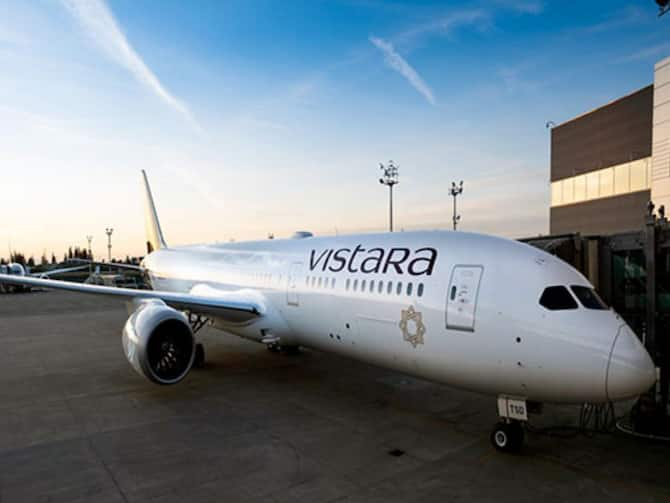 The Directorate General of Civil Aviation is referred to as the DGCA. It is the national aviation authority of India and is responsible for the regulation of civil aviation and the promotion of safe and efficient air transport.
The DGCA is also responsible for setting and enforcing aviation safety standards, licensing aviation personnel, and conducting safety audits and investigations.
Vistara is an Indian full-service airline based in Delhi, India. It was established in 2013 as a strategic alliance between Singapore Airlines and Tata Sons.
The airline operates a fleet of Airbus A320 and Boeing 737 aircraft and serves destinations across India and a few international destinations.
Vistara is known for its premium products and services, including comfortable seating, in-flight entertainment, and gourmet cuisine.
The airline's focus on customer experience and its reputation for quality and reliability have made it one of the leading airlines in India.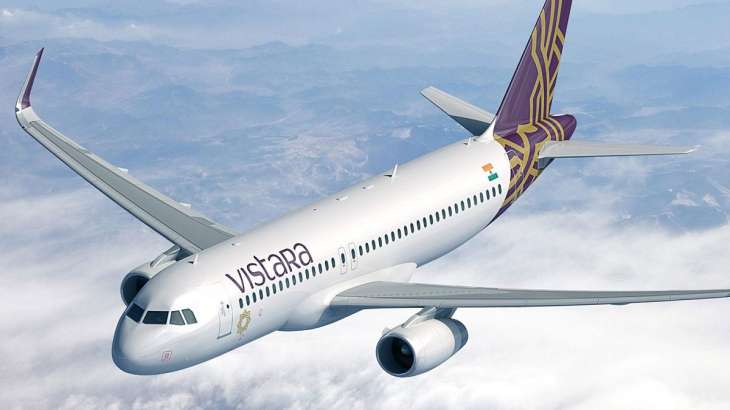 According to the news agency, the DGCA fined Air Vistara Rs 70 lakh for failing to operate the required minimum number of flights to the nation's northeastern underserved areas.
According to the DGCA, the fine was imposed in October 2022 for breaking the law.
According to a report, Vistara's available seat kilometers (ASKM) for April 2022 were 0.99 percent, which was less than the required 1 percent on northeastern routes and the reason a fine was imposed.
Vistara has paid the fine under protest as a law-abiding organization and following the order, an airline spokesperson told HT.
In October of last year, a fine was imposed for breaking the rules. The airline settled with the DGCA (Directorate General of Civil Aviation).
An Air Vistara flight from Delhi to Bhubaneswar had a narrow escape earlier in January after a full emergency was declared due to hydraulic failure.
However, the aircraft landed without incident in Delhi, and all passengers were unharmed.
Air Vistara made an official statement following the incident, claiming that a technical issue forced the plane to turn around.
Immediately after taking off, the UK-781 DEL-BBI returned to Delhi airport at 8:19 p.m. All passengers were unharmed, according to the Directorate General of Civil Aviation.
The airline said in a statement that a minor technical issue that was discovered soon after takeoff forced the plane to return to IGI Airport in Delhi. According to the statement, the pilots decided to make a precautionary return flight.
According to Vistara, a different aircraft was immediately scheduled for the travelers.
An investigation into the incident was ordered by the DGCA. Over the past few months, there have been several instances of an aircraft malfunction.
On January 3, a technical issue forced an IndiGo flight to return to the Indira Gandhi International Airport shortly after boarding for Phuket, Thailand, according to reports, citing an official.
Another instance of a technical issue involved an IndiGo flight from Sharjah to Hyderabad that was diverted to Pakistan after the pilot reported an issue with the plane.
The passengers were all safe after the plane made a precautionary landing in Karachi.
So to have a look Fines can be imposed on airlines for various reasons, including but not limited to:
Safety violations: Airlines can be fined for failing to comply with aviation safety regulations, such as maintenance standards, pilot training requirements, and emergency procedures.
Overbooking: Airlines can be fined for overbooking flights, which can result in passengers being denied boarding.
Flight cancellations and delays: Airlines can be fined for causing flight cancellations and delays without a valid reason, or for failing to provide adequate compensation to affected passengers.
Environmental violations: Airlines can be fined for violating environmental regulations, such as emitting excessive amounts of greenhouse gases, or for failing to properly manage waste generated during flights.
Consumer protection violations: Airlines can be fined for violating consumer protection laws, such as engaging in deceptive advertising or failing to provide adequate customer service.
The exact amount of a fine will depend on the specific violation and the jurisdiction in which the airline operates.
The purpose of fines is to deter airlines from engaging in illegal or unethical behavior and to ensure that they operate in a manner that is safe, fair, and environmentally responsible.
Also, read articles.