Top 10 Best Cleantech Companies in India 2023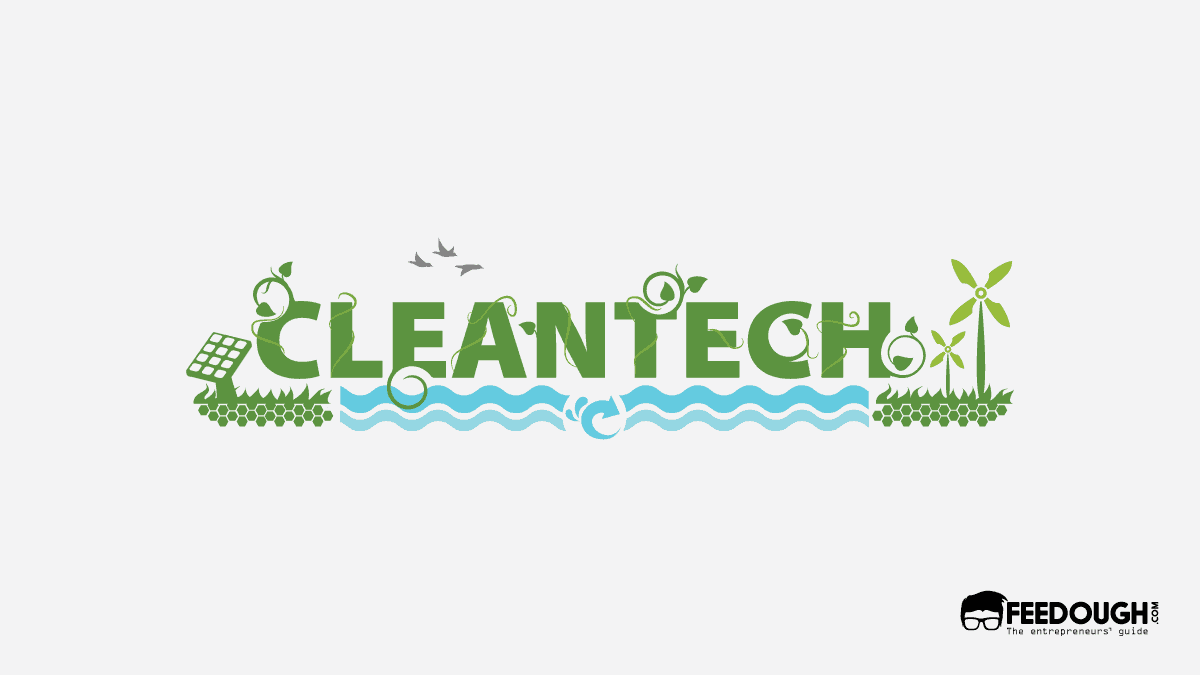 Cleantech, short for "clean technology," refers to products, services, or processes that use renewable materials and energy, emit fewer emissions, and have a minimal impact on the environment. Cleantech companies are therefore those that are involved in developing and implementing such technologies.
Cleantech encompasses a diverse range of innovative products and services in various sectors such as:
Energy generation: Companies in this sector develop and operate renewable energy sources like wind, solar, hydroelectric, tidal, and geothermal power. Examples include companies like First Solar and Vestas.
Energy storage: These companies focus on technologies that store energy for later use, like advanced batteries and fuel cells. An example of this would be Tesla with its Powerwall product.
Energy efficiency: These companies make energy use more efficient. This can involve technologies to improve building efficiency, smart grid technologies, or more efficient industrial processes. Examples include companies like Johnson Controls and Cree Inc.
Waste management: Companies that use technology to manage waste more effectively, either by reducing waste, converting waste into energy, or recycling, fall under this category. An example would be Covanta Holding Corporation.
Water and wastewater: This sector includes companies that are involved in treating water and wastewater, monitoring water quality, and improving water efficiency. Companies such as Danaher and Xylem Inc. operate in this space.
Sustainable transportation: Companies that provide technologies for more sustainable transportation options, such as electric cars, electric bikes, and car-sharing services. Tesla and BYD are known for their electric vehicles.
Agriculture: Companies that make farming and food production more sustainable through precision farming, bio-based materials, and other techniques. Companies such as AeroFarms and Impossible Foods would fall into this category.
Why Cleantech Companies are important
Cleantech companies are critical for several reasons:
Environmental Impact: First and foremost, cleantech companies are designed to be environmentally friendly, using renewable resources, producing less waste, and emitting fewer pollutants. This helps to combat environmental degradation and climate change.
Sustainability: Cleantech companies are a key component of creating a sustainable economy, one that can continue to thrive without depleting our planet's resources. Traditional industries often rely heavily on non-renewable resources, whereas cleantech industries seek to use renewable and sustainable resources.
Innovation: Cleantech companies are at the forefront of technological innovation. They are developing the next generation of technologies that will power our world, from energy generation and storage to sustainable agriculture and transportation.
Economic Growth: Cleantech is a rapidly growing sector that is creating jobs and stimulating economic growth. Investments in cleantech also create a ripple effect across the economy, stimulating growth in other sectors as well.
Energy Security: By developing domestic sources of clean energy, cleantech companies reduce a country's reliance on foreign sources of energy, thereby increasing energy security.
Health Benefits: By reducing pollution, cleantech companies improve air and water quality, which leads to health benefits. For example, reducing air pollution can decrease the incidence of respiratory diseases.
Addressing Climate Change: Finally, and perhaps most importantly, cleantech companies are a critical part of the global response to climate change. By developing and implementing technologies that reduce greenhouse gas emissions, these companies are helping to mitigate the effects of climate change.
History of Cleantech Companies in India
India's journey towards clean technology has its roots in the late 20th century, but it has grown significantly in the 21st century due to various factors like environmental concerns, government policies, and international collaborations.
Early Stage: The early cleantech movement in India started in the late 1980s and early 1990s with a focus on renewable energy, mainly wind and small hydro projects. Suzlon Energy, established in 1995, became a significant player in the wind energy sector.
Shift Towards Solar Energy: The Indian government announced the Jawaharlal Nehru National Solar Mission in 2010 under the National Action Plan on Climate Change, with the aim of making India a global leader in solar energy. The target was to deploy 20GW of grid-connected solar power by 2022, but this was later increased to 100 GW in 2015 considering the potential of solar power in India.
Electric Vehicles (EVs): In recent years, India has made substantial strides in promoting electric mobility. The government launched the National Electric Mobility Mission Plan (NEMMP) 2020 and the Faster Adoption and Manufacturing of (Hybrid &) Electric Vehicles (FAME) schemes, which aim to promote the manufacturing of electric and hybrid vehicles and to ensure sustainable growth of the same.
Start-Up Boom: Since the mid-2010s, India has seen a surge in cleantech start-ups thanks to supportive government policies, increasing environmental awareness among the population, and an influx of domestic and foreign investment. Companies like ReNew Power (renewable energy), Ather Energy (electric scooters), and ZunRoof (solar solutions for homes) have emerged as significant players.
International Collaboration: International collaboration and foreign investment have also played a major role in the cleantech movement in India. India, along with France, launched the International Solar Alliance (ISA) in 2015 at the Paris COP21 climate summit. The ISA aims to promote solar energy in 121 solar resource-rich countries.
Continued Progress: As of 2023, India continues to be a significant player in the cleantech space. The country is not only focusing on renewable energy but also on other areas like waste management, water treatment, green buildings, and sustainable agriculture.
Benefits of Cleantech Companies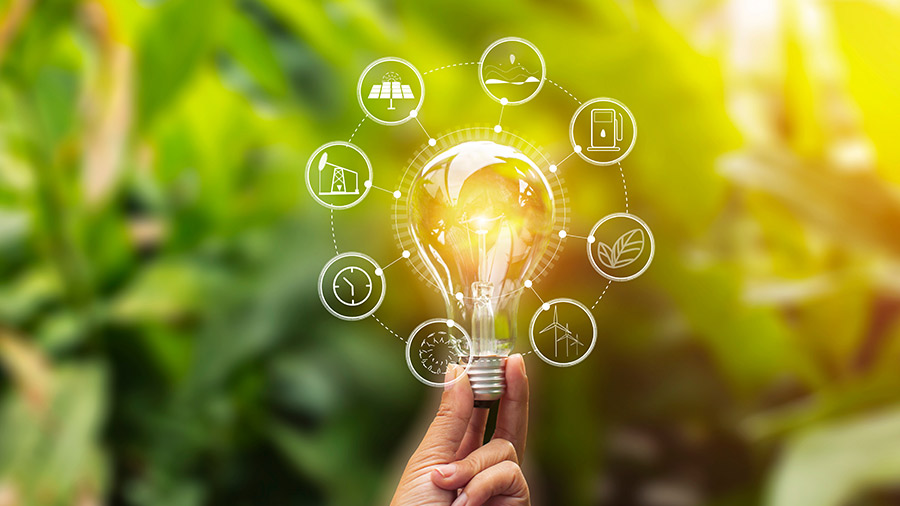 Cleantech companies provide numerous benefits, both economically and environmentally. They help to address some of the most pressing issues of our time, including climate change, environmental degradation, and energy scarcity. Here are some of the primary benefits of cleantech companies:
Reduced Environmental Impact: Cleantech companies aim to deliver products and services that have a smaller environmental footprint compared to traditional technologies. This includes lower greenhouse gas emissions, reduced water usage, less waste, and lower levels of pollution.
Energy Efficiency: Many cleantech companies focus on improving energy efficiency, whether it's in buildings, transportation, industrial processes, or energy generation and distribution. Greater energy efficiency not only reduces environmental impact but can also result in substantial cost savings.
Job Creation: The cleantech sector is a significant source of job creation. These jobs range from high-tech positions in research and development to manufacturing, installation, and maintenance roles.
Economic Growth: Cleantech industries can stimulate economic growth. In addition to creating jobs, they can attract investment and spur the development of new industries.
Energy Security: By increasing the supply of renewable energy, cleantech companies can reduce reliance on fossil fuels, which are often imported from other countries. This can increase energy security and stability.
Health and Safety: Cleantech solutions often result in improved air and water quality, which can have substantial health benefits. For example, reducing air pollution can decrease the incidence of respiratory diseases.
Innovation: Cleantech companies are often at the cutting edge of technology and innovation. They contribute to the development of new technologies and solutions that can have far-reaching impacts across various sectors of the economy.
Sustainability: Perhaps most importantly, cleantech companies contribute to the transition towards a more sustainable economy. They play a critical role in ensuring that our economic development does not come at the expense of our planet's health and future generations.
Best Cleantech Companies in India
ReNew Power
Adani Green Energy
Suzlon Energy
Tata Power Solar
Ather Energy
Greenko Group
Hero Future Energies
CleanMax Solar
Amara Raja Batteries
Azure Power
ReNew Power
ReNew Power is a leading renewable energy company based in India. The company is primarily involved in the development, construction, and operation of wind and solar energy projects. ReNew Power is India's largest renewable energy independent power producer (IPP) in terms of total energy generation capacity.
Founded in 2011 by Sumant Sinha, a former investment banker and COO of a leading Indian industrial conglomerate, ReNew Power has quickly grown and expanded its presence across India. The company operates across several Indian states and has a diversified portfolio of wind and solar energy projects.
ReNew Power has made a commitment to helping India achieve its renewable energy targets and is actively contributing to the country's efforts to increase the share of renewable energy in its overall energy mix. The company is backed by several major investors, including Goldman Sachs, the Canada Pension Plan Investment Board, and the Asian Development Bank.
ReNew Power's strategy involves the vertical integration of its operations, which includes aspects from project development to project operations. This approach gives the company greater control over its projects and allows it to maintain a consistent level of service and reliability.
The company has won several awards for its work in the renewable energy sector and has been recognized for its contribution to India's clean energy mission. ReNew Power is seen as a leading player in India's cleantech sector and a key contributor to the country's ongoing energy transition.
Adani Green Energy
Adani Green Energy Limited (AGEL) is a part of the Adani Group, one of India's largest business conglomerates. AGEL is a leading player in India's renewable energy sector, focusing primarily on solar and wind energy.
The company's mission is to develop, build, own, operate, and maintain utility-scale grid-connected solar and wind farm projects. These projects sell electricity to national and regional power distribution companies and other credit-worthy counterparties in India and potentially other key commercial markets.
Adani Green Energy has embarked on a mission to achieve a renewable energy capacity of 25 GW by 2025. They aim to become the world's largest renewable power company by this capacity milestone.
Adani Green Energy's projects include solar power plants, solar parks, and wind power projects spread across several states in India. It has developed some of the world's largest and most ambitious renewable energy projects, including the Kamuthi Solar Power Project in Tamil Nadu, one of the world's largest solar power plants.
In terms of international cooperation, Adani Green Energy has formed a joint venture with TOTAL Energies, a major energy company from France. This collaboration aims to develop multi-energy offerings for the Indian and global markets.
The company's achievements have been recognized with several awards and accolades. For example, it has been ranked as the world's number 1 solar power generation asset owner in terms of operational, under construction, and awarded solar projects.
Suzlon Energy
Suzlon Energy is one of the leading wind turbine suppliers in India and a prominent player in the global wind energy industry. The company designs, manufactures, and services wind turbines.
Founded in 1995 by Tulsi Tanti, Suzlon Energy started as a textile company but shifted to wind energy to tackle high electricity costs in its operations. Seeing the potential in the wind energy sector, the company expanded its focus and eventually became a leading provider of wind energy solutions, not just in India, but globally.
Suzlon offers a range of wind turbines, with various models suitable for different wind conditions and locations. The company provides end-to-end wind energy solutions, including wind turbine supply, project management, and after-sales services.
Suzlon's operations are spread across Asia, Australia, Europe, Africa, and the Americas. The company has installed wind energy projects in 18 countries worldwide, making it a significant player in the global wind energy sector.
In addition to wind turbine manufacturing, Suzlon is also involved in the development and operation of wind energy projects. This includes identifying suitable locations for wind farms, obtaining necessary permits, constructing the wind farm, and operating and maintaining the wind farm once it's operational.
Suzlon has faced some financial challenges in recent years, primarily due to high debt levels. However, the company has been taking steps to address these challenges and remains a key player in the wind energy sector.
Tata Power Solar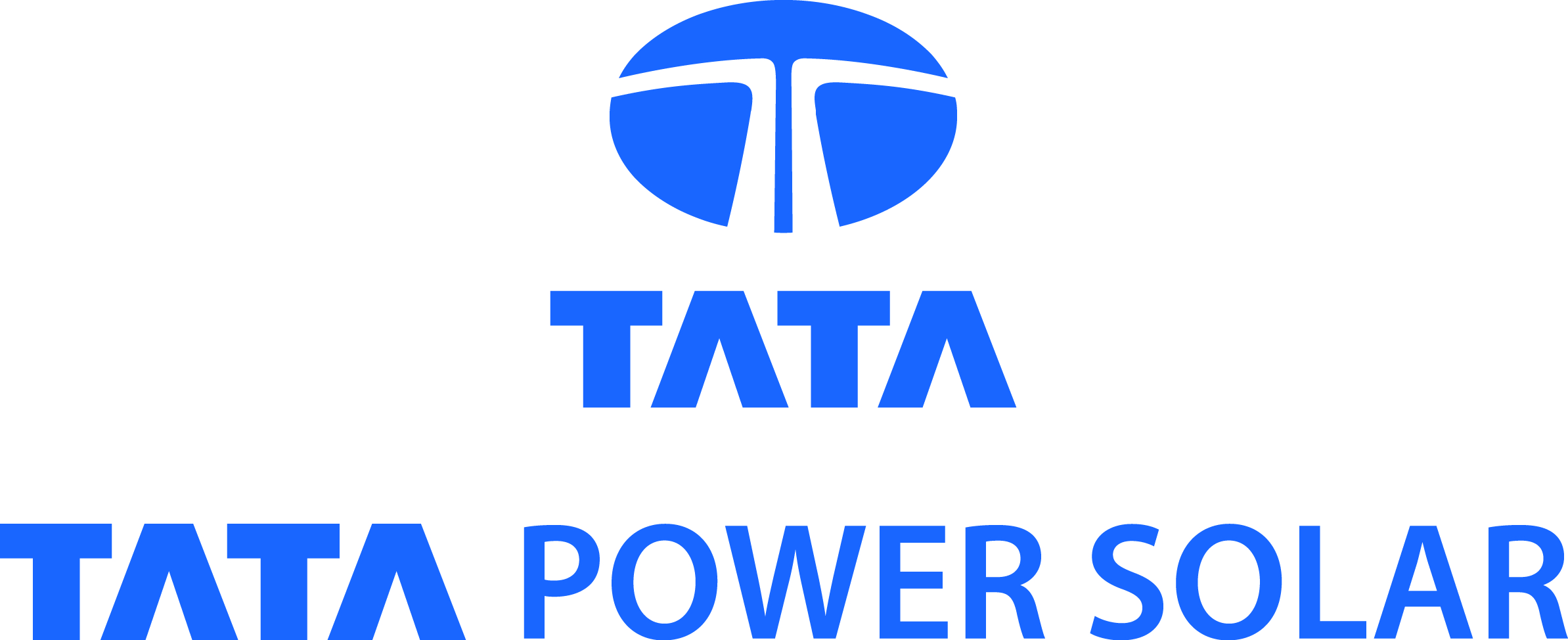 Tata Power Solar Systems Ltd, formerly known as Tata BP Solar, is a fully owned subsidiary of Tata Power. Established in 1989, the company has significantly contributed to the solar power sector in India. It is engaged in the engineering, procurement, and construction of solar power projects and also manufactures solar modules and solar cells.
Tata Power Solar operates in three main areas:
Manufacturing: Tata Power Solar has a manufacturing plant in Bangalore, India, where it produces solar cells and modules. It has produced and shipped millions of solar modules globally.
Solar Projects: Tata Power Solar designs and builds large and small scale solar projects. This includes both grid-connected solar farms as well as off-grid solar applications like solar water pumps and solar lighting solutions. They provide turnkey solutions for setting up solar power plants for businesses and utility-scale projects.
Solar Products: The company offers a variety of solar products for both urban and rural markets. This includes solar rooftop systems for homes and businesses, solar water heaters, and solar lighting solutions.
Tata Power Solar has a significant footprint across India and has completed major projects, including one of the world's largest rooftop solar projects and India's first solar carport. The company is known for its strong emphasis on quality and efficiency.
In addition to its commercial operations, Tata Power Solar has been involved in several initiatives to promote solar energy in India, including rural electrification projects and solar education and awareness campaigns.
Ather Energy
Ather Energy is an Indian electric vehicle company that was founded in 2013 by Tarun Mehta and Swapnil Jain. The company is based in Bangalore, India. It designs and manufactures electric scooters and also builds electric vehicle (EV) charging infrastructure, called Ather Grid.
Ather Energy has two electric scooter models in their product lineup: the Ather 450 and the Ather 450X. These scooters are known for their smart features, powerful lithium-ion battery packs, and impressive acceleration and top speed compared to other electric scooters in the Indian market. Features include a touchscreen dashboard with navigation, remote diagnostics, and over-the-air updates for the software.
The company has developed its own EV charging infrastructure network. The Ather Grid is a network of fast-charging stations strategically located in cities where Ather's scooters are sold. The company offers free charging at these stations for all electric vehicles, not just Ather's scooters, with the aim of promoting electric vehicle adoption in India.
Ather Energy has been backed by several big investors, including the founders of Flipkart, Sachin Bansal and Binny Bansal, Hero MotoCorp, and Tiger Global. The company's approach to electric vehicles represents a comprehensive solution, encompassing not only the vehicles themselves but also the necessary charging infrastructure, making it easier for consumers to switch to electric.
Greenko Group
Greenko Group is one of the leading renewable energy companies in India, with a focus on developing clean and efficient power projects. It operates a diversified and balanced portfolio of renewable assets including wind, solar, and hydroelectric projects.
Founded in 2006 by Mahesh Kolli and Anil Kumar Chalamalasetty, Greenko Group is based in Hyderabad, India, and has rapidly grown its operations across the country. The company develops, operates, and owns clean energy projects in multiple states across India. Greenko has a multi-gigawatt portfolio of renewable energy assets.
A significant aspect of Greenko's business model is its emphasis on reliable and dispatchable power. To this end, the company is investing in innovative solutions such as integrated renewable energy storage projects, which combine renewable generation with energy storage capabilities. These solutions aim to provide more consistent power output, overcoming some of the intermittency issues associated with renewable energy sources like wind and solar.
Greenko Group is also notable for its strong financial backing. It has attracted investment from several major global investors, including GIC of Singapore and the Abu Dhabi Investment Authority (ADIA), underscoring the international interest in India's renewable energy sector.
The company's commitment to sustainability extends beyond its core business operations. Greenko also emphasizes sustainable business practices, including efforts to reduce its own operational carbon footprint, commitment to the welfare of local communities surrounding its project sites, and maintaining high standards of corporate governance.
Hero Future Energies
Hero Future Energies (HFE) is a renewable energy company based in India, part of the Hero Group, one of India's largest business conglomerates. Founded in 2012, HFE is committed to building a robust portfolio of clean and renewable energy projects across India and globally.
HFE's operations span wind, solar, and grid-scale battery storage projects. The company has rapidly grown its renewable energy portfolio and aims to achieve a capacity of 6 GW by 2022. It has projects across several states in India and has also expanded into international markets.
Hero Future Energies believes in a future powered by alternative energy sources and is keen on contributing to India's commitments to increasing its renewable energy capacity. The company's philosophy is based on three core principles: respect for nature, passion for innovation, and social responsibility.
HFE is known for its innovative projects, such as the first-ever wind-solar hybrid power project in the country. The company is also exploring emerging technologies in the renewable energy space, including energy storage and grid stability solutions.
In terms of global expansion, HFE has started its operations in selected markets abroad, such as South East Asia, Africa, and Europe.
CleanMax Solar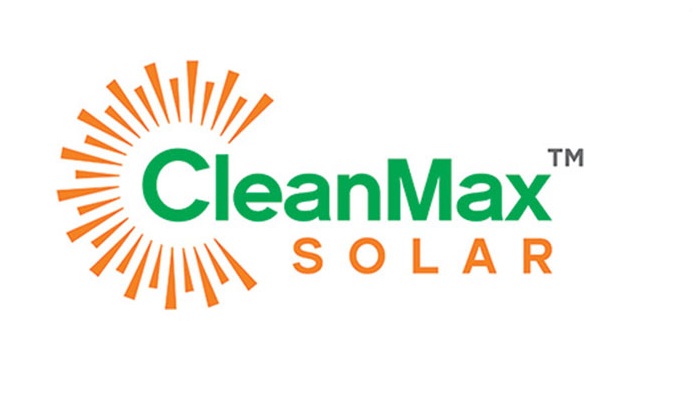 CleanMax Solar, also known as CleanMax, is one of the leading providers of solar power in India. The company primarily serves commercial and industrial clients with a range of services, including on-site solar (rooftop solar installations), off-site solar (solar farms), and wind power solutions.
CleanMax Solar was founded in 2011 and has its headquarters in Mumbai, India. The company operates with a model where it invests, builds, and operates the solar projects for clients and sells the power to them under a long-term power purchase agreement (PPA). This model allows clients to switch to renewable energy with no upfront capital cost and enjoy the benefits of cheaper electricity over the long term.
The company also offers energy storage solutions and works on energy efficiency initiatives, creating a comprehensive clean energy offering for its clients. CleanMax's clients span several sectors, including education, manufacturing, IT, and others. Some of their prominent clients include the Indian Institutes of Technology (IITs), United Breweries, and Adobe Systems, among others.
CleanMax has received backing from several notable investors, including Warburg Pincus, a global private equity firm, and the International Finance Corporation (IFC), part of the World Bank Group. This backing has allowed the company to rapidly expand its operations across India and into other Asian markets.
By making it easier for commercial and industrial clients to adopt solar power, CleanMax has played a crucial role in the growth of the solar power sector in India.
Amara Raja Batteries
Amara Raja Batteries Limited (ARBL) is one of the largest manufacturers of lead-acid batteries for both industrial and automotive applications in India. The company was founded in 1985 and is headquartered in Tirupati, India. ARBL is best known for its automotive battery brand, Amaron, one of the leading car battery brands in India.
While traditionally, the company's core business has been around conventional lead-acid batteries, ARBL has been focusing on clean and renewable energy technologies as part of its broader commitment to environmental sustainability.
One of the main cleantech initiatives is its work in developing and providing energy storage solutions for renewable energy, including solar and wind energy installations. Effective energy storage is a crucial component for the success of renewable energy as it helps to address the intermittency issues associated with these sources. ARBL's batteries help to store energy generated by renewable sources for use when the wind isn't blowing or the sun isn't shining.
Furthermore, the company has been working on expanding its product portfolio to include advanced battery technologies that are more suitable for electric vehicles (EVs), a sector that is expected to grow rapidly in India in the coming years.
ARBL's batteries are manufactured in eco-friendly plants, and the company is committed to reducing its environmental impact through initiatives like water conservation, waste management, and energy efficiency at its manufacturing facilities.
Azure Power

Azure Power is a leading independent solar power producer in India with a strong track record in the Indian solar industry. The company was founded in 2008 by entrepreneur Inderpreet Wadhwa, making it one of the first companies in India to focus on solar power.
The company has a diverse portfolio of solar power projects, including utility-scale, micro-grid, and rooftop projects. Azure Power offers solar power solutions to Indian government utilities and commercial & industrial customers. They often engage in a Power Purchase Agreement (PPA) model, where Azure builds, owns, and operates the solar plant, and the customer buys the power produced for a contracted period, often 25 years.
Azure Power has an extensive project portfolio across various states in India. The company's mission aligns with the Indian government's commitment to significantly increase the country's renewable energy capacity.
Azure Power has been successful in securing backing from several significant investors, including the International Finance Corporation (IFC), part of the World Bank Group, which has helped the company to grow and expand its operations.
The company is also listed on the New York Stock Exchange, making it one of the first Indian renewable energy companies to have achieved this milestone. This has allowed Azure Power to access international capital to fund its growth.
Azure Power's approach combines global best practices with local knowledge in development, execution, and project design, which has made it a leading player in the Indian solar power sector.