Top 10 Best SaaS Companies in India 2023
SaaS, or Software as a Service, companies are businesses that deliver software to customers over the internet. The software is hosted, maintained, and updated by the SaaS company, typically on a subscription basis. Customers access the software via a web browser or dedicated app, eliminating the need for them to install and maintain the software on their own computers or servers.
This business model has several benefits for both the customer and the service provider. For the customer, it often reduces upfront costs, as they typically pay a subscription fee rather than purchasing the software outright. It also eliminates the need for the customer to handle maintenance or updates, as these are taken care of by the provider. For the service provider, SaaS can lead to more predictable revenue streams from subscriptions and allows for easy updates and scalability.
Examples of SaaS companies include Salesforce (CRM software), Microsoft (with its Office 365 suite), Adobe Creative Cloud (multimedia editing), Slack (communication), and Zoom (video conferencing). The SaaS model has become increasingly popular and can be found across a variety of industries and for many different types of software, ranging from data analytics tools and project management systems to human resources software and customer service applications.
Why SaaS Companies are important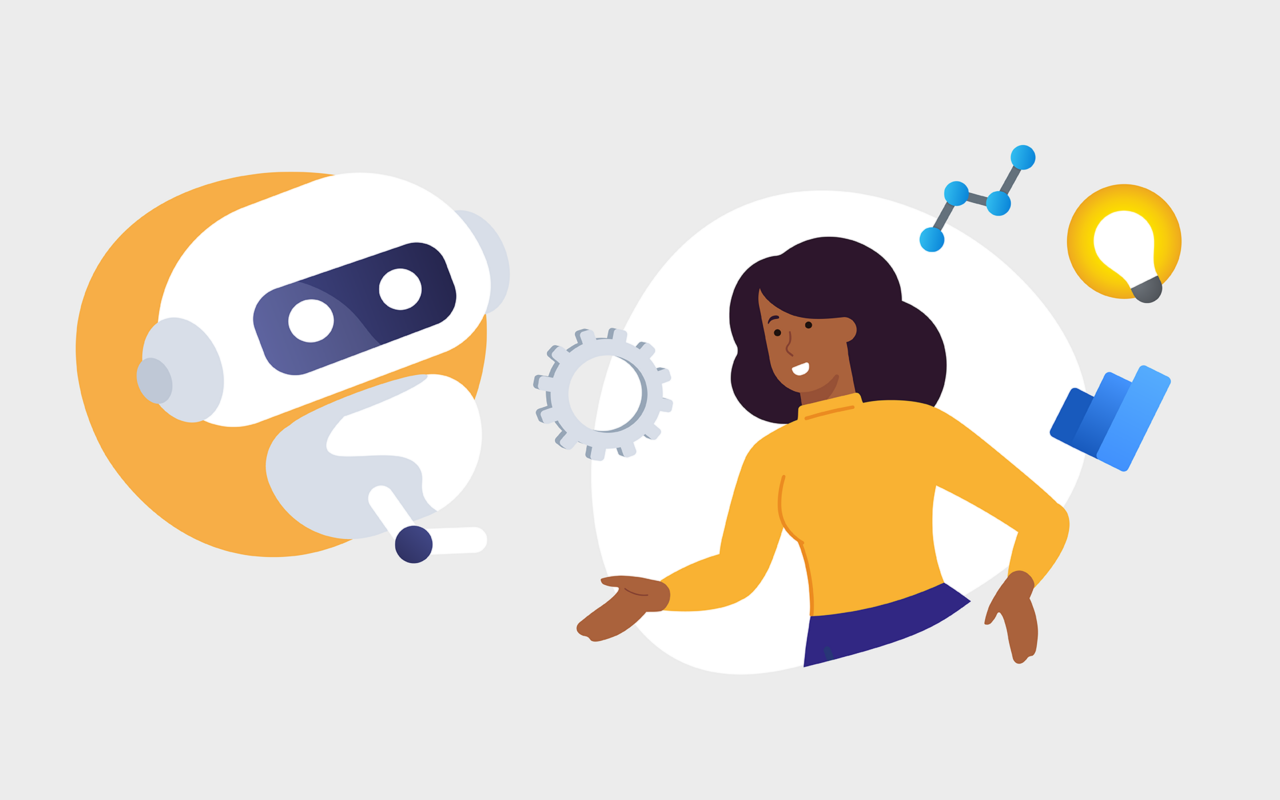 SaaS (Software as a Service) companies have become increasingly important for several reasons:
Scalability: SaaS offerings are highly scalable, allowing companies to use more or less of the service as their needs change. This makes it possible for a startup with a small budget to access the same high-quality software as a large corporation, and to scale up their usage as they grow.
Accessibility: Because SaaS applications are delivered over the internet, they can be accessed from any location and any device with an internet connection. This makes them well-suited for today's increasingly distributed and mobile workforce.
Cost-effectiveness: SaaS eliminates the need for companies to invest heavily in hardware and software upfront. It also reduces the need for companies to employ large IT teams to manage and maintain these systems.
Maintenance and updates: SaaS providers handle all updates and maintenance, ensuring that the software is always up to date with the latest features and security patches. This saves customers time and effort and reduces the risk of security vulnerabilities.
Innovation and speed: SaaS companies can innovate and deliver new features faster than traditional software companies. These improvements are rolled out automatically to all users, ensuring that they always have access to the latest capabilities.
Data and insights: Many SaaS offerings come with powerful analytics capabilities, enabling companies to derive insights from their data and use these insights to improve their operations and decision-making.
Integration and automation: SaaS products often offer APIs and integration with other software, enabling companies to automate processes and create a seamless workflow between different applications.
History of SaaS Companies in India
The history of SaaS (Software as a Service) companies in India traces back to the early 2000s when the internet began to spread more widely in the country. However, the SaaS industry only really started to take off around 2010.
One of the early pioneers was Zoho Corporation (formerly AdventNet), which launched Zoho Office Suite, a SaaS-based productivity suite, in 2005. This was even before Google launched its own similar suite, Google Apps. Zoho continues to be a major player in the global SaaS industry.
Following Zoho's success, more Indian SaaS companies began to emerge and grow, such as Freshworks (formerly Freshdesk), which provides customer support software, and Chargebee, which offers subscription billing software. Freshworks, founded in 2010, achieved "unicorn" status in 2018 (valued over $1 billion), demonstrating the potential scale and global reach of Indian SaaS companies.
In recent years, the Indian SaaS industry has been growing rapidly. Many factors contribute to this growth, including the widespread adoption of digital technologies, the growth of the startup ecosystem in India, and increased access to venture capital. Additionally, Indian SaaS companies are uniquely positioned to serve the global market due to a large, skilled, English-speaking workforce, and cost advantages.
The COVID-19 pandemic further accelerated the growth of the SaaS industry in India, as businesses worldwide turned to digital solutions to adapt to remote work and changing business conditions. Indian SaaS companies have capitalized on this trend, offering solutions in areas such as remote collaboration, customer relationship management (CRM), human resources, and more.
The future of the SaaS industry in India looks promising, with expectations of continued growth and innovation. However, for the most up-to-date information, you should look at more recent sources.
Benefits of SaaS Companies
SaaS (Software as a Service) companies provide many benefits for both their customers and for the business world more broadly. Here are some of the key advantages:
Reduced Time to Benefit: Unlike traditional software deployment, which can take weeks or even months, SaaS applications are usually ready-to-use as soon as they're subscribed to, providing instant access and benefits.
Lower Costs: SaaS applications are subscription-based, meaning no licensing fees. This results in lower initial costs. Additionally, the SaaS provider manages the IT infrastructure that runs the software, which brings down fees for hardware and software maintenance.
Scalability and Accessibility: SaaS solutions are cloud-based, which allows customers to access them from any internet-connected device. They're also scalable, meaning the services can be easily expanded or reduced based on business needs.
Automatic Updates: SaaS providers handle all updates and upgrades, eliminating the need for customers to download or install patches. This ensures that users are always working with the latest version of the software.
Ease of Use: SaaS applications tend to emphasize user-friendly interfaces and minimize technical complexities, allowing users to make the most of the software's capabilities.
Global Accessibility: SaaS offerings are typically available globally, meaning they can serve customers anywhere in the world where there's internet access.
Data Security: Many SaaS providers take on the responsibility of ensuring data security, compliance, and maintenance of data integrity. They typically have dedicated security teams which can often provide a level of security that exceeds what a customer could achieve on their own.
Integration and Compatibility: Most SaaS providers offer easy integration with other software and services. This can help to streamline workflows and improve efficiency.
Predictable Expenses: With the subscription model, businesses can anticipate their software expenses and budget accordingly, reducing the likelihood of unexpected costs.
Best SaaS Companies in India
Zoho Corporation
Freshworks
Druva
Icertis
Postman
BrowserStack
Chargebee
Whatfix
Vymo
CleverTap
Zoho Corporation
Zoho Corporation is an Indian multinational technology company that specializes in software development with a focus on web-based business tools and information technology solutions, including an office suite, Internet of Things (IoT) management platform, and a suite of IT management software. The company was founded in 1996 by Sridhar Vembu and Tony Thomas under the name AdventNet, Inc., and in 2009 it was renamed Zoho Corporation after its online office suite of the same name.
Zoho's most well-known product is the Zoho Office Suite, which includes apps for word processing, spreadsheets, presentations, databases, note-taking, web conferencing, project management, invoicing, and more. Its flagship content collaboration software, Zoho Docs, competes directly with Microsoft Office and Google Drive.
In addition to the Zoho Office Suite, Zoho Corporation also offers a wide range of business software including Customer Relationship Management (CRM) tools, IT Management software, Email Hosting service, Project Management tools, and more.
Zoho's software solutions are used by millions of users worldwide, making it a major player in the Software as a Service (SaaS) market. The company is known for its commitment to privacy and has a strong policy against selling user data to third parties.
Zoho Corporation is headquartered in Chennai, Tamil Nadu, India, with additional offices in Singapore, Japan, China, and the United States.
Freshworks
Freshworks Inc. is a global SaaS (Software as a Service) company headquartered in San Mateo, California, with a significant presence in Chennai, India, where it was initially founded. The company was established in 2010 by Girish Mathrubootham and Shan Krishnasamy under the name Freshdesk, initially focusing on a cloud-based software solution for customer support.
Freshworks provides innovative customer engagement software for businesses of all sizes, making it easy for teams to acquire, close, and keep their customers for life. The Freshworks SaaS suite is designed to improve customer experiences and includes products like:
Freshdesk: A helpdesk software solution that offers everything a business might need for customer support, including multichannel support (email, phone, social media, etc.), automation, and analytics.
Freshservice: A cloud-based IT Service Management (ITSM) tool designed with ITIL best practices, providing features like problem management, change management, release management, and IT project management.
Freshsales: A CRM (Customer Relationship Management) tool that includes features like lead scoring, built-in phone and email, AI-based lead scoring, automation, and more.
Freshchat: A messaging software designed for sales and customer engagement teams to talk to prospects and customers on the website, mobile app, or social pages.
Freshmarketer: A full-fledged marketing automation solution that offers advanced features like journey designer, behavior-based email marketing, heatmaps, A/B testing, and conversion rate optimization.
The company has been one of the major success stories in the Indian SaaS landscape, having attracted significant venture capital funding and achieving "unicorn" status, meaning it is valued at over $1 billion. 
Druva

Druva is a global cloud data protection and management company. Founded in 2008 by Jaspreet Singh, Milind Borate, and Ramani Kothandaraman, the company has headquarters in Sunnyvale, California, with additional offices in India, the United Kingdom, Germany, Singapore, Japan, and Australia.
Druva's platform is built on Amazon Web Services (AWS) and offers a suite of products that provide data protection, data management, and data intelligence solutions for enterprise-level businesses. These products include Druva Phoenix, for data protection and management of enterprise infrastructure, and Druva inSync, for endpoint data protection and governance.
Key services that Druva provides include:
Backup and Disaster Recovery: Druva enables businesses to back up their data to the cloud and recover it in the event of a disaster or data loss incident.
Archival and Retention: Druva helps businesses to meet their long-term data retention needs, particularly for compliance purposes.
Data Governance: Druva provides tools for managing and securing sensitive data, helping businesses to meet their data governance obligations.
Data Intelligence and Analytics: Druva offers analytics capabilities to provide businesses with insights from their data.
Druva has raised significant funding and is considered one of the leading players in the cloud data protection and management space, serving over 4,000 customers globally. However, for the most up-to-date information, you should look at more recent sources.
Icertis
Icertis is a leading provider of contract lifecycle management (CLM) in the cloud. The company was founded in 2009 by Samir Bodas and Monish Darda and has its headquarters in Bellevue, Washington, with a significant presence in Pune, India, along with other locations worldwide.
The Icertis Contract Intelligence (ICI) platform turns contracts from static documents into strategic advantage by structuring and connecting the critical contract information that defines how an organization runs. The platform's capabilities include:
Contract Management: Icertis allows organizations to manage all stages of the contract lifecycle, from initiation and approval to negotiation, signing, and ongoing management.
Compliance & Risk Management: The platform provides risk scoring and mitigation guidance to help organizations manage their contractual obligations and reduce potential risks.
Analytics & Reporting: Icertis includes robust analytics and reporting tools to provide actionable insights into contract performance and compliance.
AI Capabilities: Icertis leverages artificial intelligence to accelerate contract negotiations, ensure compliance, uncover insights, and improve performance.
Icertis serves hundreds of large enterprises worldwide across various industries including manufacturing, pharmaceuticals, telecommunications, technology, and others. The company is recognized as a leader in contract lifecycle management by various research and advisory firms like Gartner and Forrester.
Postman
Postman is a collaboration platform for API (Application Programming Interface) development, which is used by developers and companies around the world. The platform simplifies each step of the API lifecycle and streamlines collaboration so you can create better APIs—faster.
Postman was founded in 2014 by Abhinav Asthana, Ankit Sobti, and Abhijit Kane. While it's headquartered in San Francisco, California, it started in Bangalore, India, and maintains a significant presence there.
Some of the key features of Postman include:
API Client: Postman allows developers to send requests to verify responses. This makes it easier to explore and test APIs.
Automated Testing: You can write test suites in Postman to ensure APIs are functioning as expected.
Documentation: The platform can automatically generate and maintain detailed documentation for APIs.
Monitoring: Postman can monitor APIs for uptime, responsiveness, and correctness.
Mock Servers: These enable developers to simulate each endpoint and its corresponding response in a Postman Collection, allowing front-end and back-end development to occur in parallel.
Collaboration: Developers can share collections and environments, work on APIs together in real-time (similar to Google Docs for APIs), and comment on collections and requests.
BrowserStack

BrowserStack is a cloud web and mobile testing platform founded by Ritesh Arora and Nakul Aggarwal in 2011. It allows developers to test their websites and mobile applications across multiple browsers and operating systems, without the need to maintain an in-house lab of physical devices and browsers.
The platform provides access to a range of desktop browsers (like Chrome, Safari, Edge, and Internet Explorer), real iOS and Android devices, and mobile simulators/emulators. This helps ensure that websites and apps function correctly across different web browsers, operating systems, and devices.
BrowserStack's features include:
Live: Allows interactive browser testing with features like pre-installed debugging tools.
Automate: Provides a platform for Selenium and JavaScript unit tests in the cloud on both desktop browsers and real mobile devices.
App Live: Allows for interactive testing of mobile apps on real devices.
App Automate: Enables automated mobile app testing on real devices.
The company has gained a significant user base, including major tech companies like Microsoft, Amazon, and Twitter. BrowserStack has offices in Dublin, San Francisco, and Mumbai.
However, given the rapid pace of technological development and the growth of SaaS companies, I recommend checking the most recent sources for the latest information about BrowserStack.
Chargebee
Chargebee is a SaaS (Software as a Service) company that provides subscription billing and revenue management solutions. It was founded in 2011 by Krish Subramanian, Thiyagarajan T, Saravanan KP, and Rajaraman S, and it is headquartered in San Francisco, California, with offices in Chennai, India.
The platform is designed to simplify the complexities of subscription billing for businesses of all sizes, from startups to large enterprises. It allows businesses to manage recurring payments, invoicing, billing, and revenue recognition, among other tasks.
Key features of Chargebee include:
Recurring Billing and Subscription Management: Enables businesses to manage and automate subscriptions, billing, invoicing, and payments.
Pricing and Product Catalog Management: Allows businesses to configure and manage different pricing models and plans.
Accounting and Revenue Recognition: Assists businesses in managing revenue recognition and providing necessary financial reports.
Advanced Reporting and Analytics: Provides insights into key business metrics such as MRR (Monthly Recurring Revenue), churn rate, and LTV (Lifetime Value).
Dunning Management: Handles processes related to failed or late payments to reduce revenue leakage.
Integrations: Chargebee integrates with various other tools, such as payment gateways (Stripe, PayPal), CRM systems (Salesforce), accounting software (QuickBooks, Xero), and more.
Whatfix
Whatfix is a digital adoption platform (DAP) that helps companies to create interactive guides, which can be overlaid on their web or desktop software. This aids users in navigating through the software and completing tasks more efficiently and effectively. The company was founded in 2014 by Khadim Batti and Vara Kumar, and it's headquartered in San Jose, California, with a significant presence in Bangalore, India.
The key features and offerings of Whatfix include:
In-App Guidance: Whatfix guides users in real-time as they use software, providing step-by-step guidance directly within the application.
Task List: Whatfix can generate a list of tasks for users to complete within an application, ensuring they don't miss important steps.
Content Management: Whatfix allows companies to manage, edit, and update all their help content from a centralized platform.
Software Training: Whatfix can create interactive training materials to help users get up to speed with new software.
Analytics and Reporting: Whatfix provides analytics on user behavior and guide performance, allowing companies to understand where users are encountering difficulties and how to improve their experience.
Integrations: Whatfix integrates with a range of other software, including learning management systems (LMS), customer relationship management (CRM) platforms, and other business tools.
Vymo
Vymo is a personal sales assistant app that uses machine learning to predict what a salesperson should do next. The company was founded in 2013 by Yamini Bhat and Venkat Malladi and is headquartered in Bengaluru, India, with offices in the United States, Singapore, and Vietnam.
Vymo's platform is designed to optimize sales activities by providing actionable insights to sales teams. It aims to improve sales productivity by reducing manual reporting processes and providing predictive sales analytics.
Key features of Vymo include:
Automated Data Capture: Vymo can automatically detect sales activities such as calls, emails, or meetings, reducing the need for manual data entry.
Plan Optimization: Based on the data it captures, Vymo can suggest the best customers to engage with and the best actions to take to close deals faster.
Real-Time Coaching: Vymo provides feedback and coaching to salespeople based on their performance and activities.
Analytics and Reporting: Vymo provides detailed analytics and reports on sales activities and performance.
Integration: Vymo can integrate with existing CRM systems and other enterprise systems, allowing it to fit into a company's existing technology stack seamlessly.
Vymo serves several large organizations in the financial services and pharmaceutical sectors, including companies like HDFC Bank, AIA, and AXA. However, for the most up-to-date information about Vymo, you should consult more recent resources.
CleverTap

CleverTap is a SaaS (Software as a Service) company offering a customer retention platform that helps businesses drive user engagement and growth. The company was founded by Sunil Thomas, Anand Jain, and Suresh Kondamudi in 2013, and it is headquartered in Mountain View, California, with a significant presence in Mumbai, India.
CleverTap's platform combines real-time customer insights, an advanced segmentation engine, and easy-to-use marketing tools in one solution. This allows businesses to deliver personalized experiences across all customer touchpoints at scale.
Key features and offerings of CleverTap include:
Customer Data Platform: CleverTap's platform collects, unifies, and syncs real-time behavioral, demographic, and location data across multiple channels.
Segmentation and Targeting: CleverTap's advanced AI/ML algorithms allow for real-time, data-driven segmentation to create meaningful audience groups.
Campaign Management: Businesses can create, manage, and measure omnichannel campaigns across email, SMS, in-app messaging, web push notifications, and more.
Engagement Analytics: CleverTap offers detailed analytics and reports on user engagement, campaign performance, and customer retention.
Integrations: CleverTap integrates with a range of other software and platforms, including ad networks, messaging services, and other marketing technology tools.