Hema Malini reveals a director wanted her to remove pin from her saree; claims Satyam Shivam Sundaram was offered to her first
During an interview, Hema Malini revealed that a filmmaker had made an unacceptable request concerning her saree during a scene filming.
Hema Malini, widely known as the 'Dream Girl,' has never shied away from speaking her mind about her career and marriage to Dharmendra. In a recent interview, the legendary actress shared her distressing experiences with certain filmmakers. She also revealed an incident involving Raj Kapoor, who approached her for the film Satyam Shivam Sundaram, despite being aware that she wouldn't be interested in such a project.
During an interview with Lehren Retro, Hema Malini discussed an encounter with a director who requested her to remove the pin securing her saree pallu. Expressing her dismay, she shared, "He wanted to shoot a particular scene. I always use a pin to secure my saree. I told them that the saree will fall down without it. But they insisted, saying that was precisely what they wanted." Her visible upset highlighted the discomfort caused by the filmmaker's request.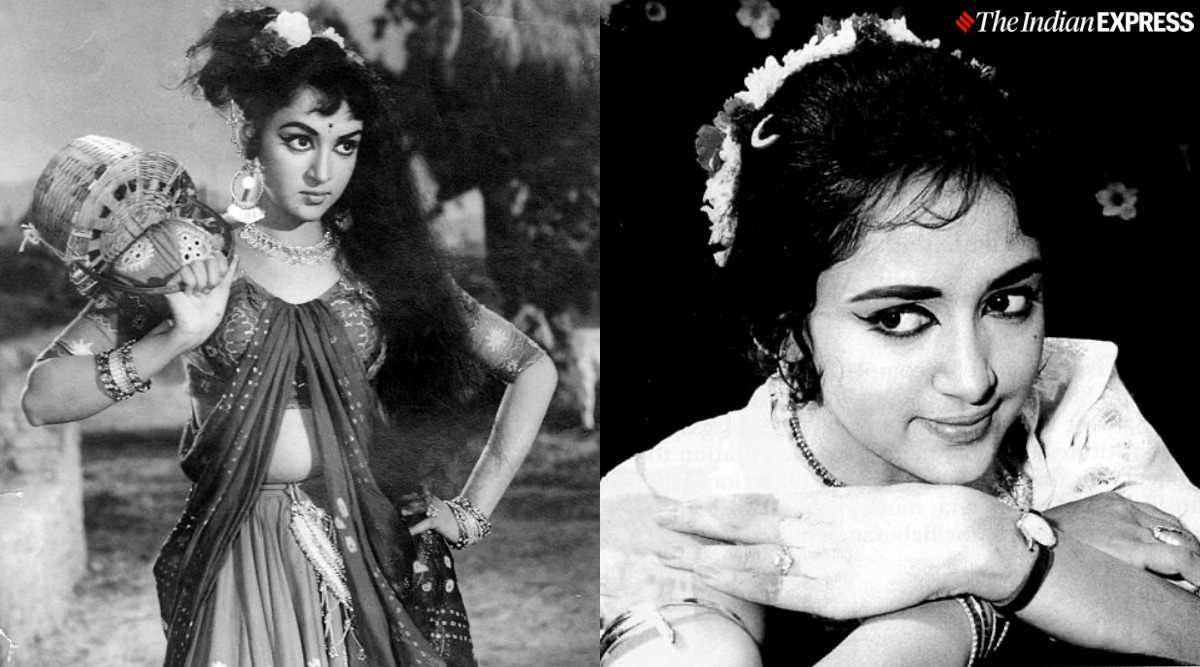 This revelation sheds light on the challenges and unsettling experiences Hema Malini faced in her illustrious career. It emphasizes the importance of consent and respectful treatment of actors on set. Hema Malini's refusal to comply with the director's demand showcases her strength and conviction in upholding her personal boundaries.
Additionally, she shared an incident involving Raj Kapoor, who approached her for a role that went against her preferences. Despite being aware of her reservations, Kapoor still approached her, suggesting the impact of his persuasive nature and belief in her potential.
Hema Malini's willingness to discuss these incidents contributes to a broader conversation about the treatment of actors in the film industry. It highlights the importance of respecting an actor's choices and ensuring their comfort and well-being during filming.
Her candidness serves as a reminder that even legendary figures in the industry face challenging situations and have to navigate difficult decisions. By sharing her experiences, Hema Malini adds her voice to the ongoing dialogue surrounding consent, boundaries, and professional conduct in the world of cinema.
It is through open discussions like these that positive changes can be initiated, fostering a more inclusive and respectful environment for all individuals in the film industry.
In addition, Hema Malini expressed her views on contemporary filmmakers, stating that they don't put in the effort to make their actors look good. She further mentioned that given the difficulties involved in filming nowadays, she does not believe she would be interested in working again.
Regarding her involvement in Satyam Shivam Sundaram, Hema Malini revealed that Raj Kapoor approached her with the film. She recalled Kapoor's words, saying, "He told me that it was a film I wouldn't do, but he was eager for me to do it." Interestingly, Hema Malini shared that even her mother, who was present with her during the conversation, dismissed the idea by shaking her head.
These statements reflect Hema Malini's perspective on the current state of the film industry and her personal decisions regarding her future career. Her observations about the lack of attention given to the appearance of actors by today's filmmakers suggest a shift in priorities compared to earlier times.
Furthermore, her recollection of Raj Kapoor's approach for Satyam Shivam Sundaram highlights the complexities involved in decision-making within the industry. Despite Kapoor's keenness for her to take the role, Hema Malini's own reservations, along with her mother's disapproval, influenced her final decision.
By sharing these insights, Hema Malini provides a glimpse into her mindset and offers a glimpse into the factors that shape her choices. Her candid remarks demonstrate her willingness to speak openly about her experiences and preferences, inviting discussions on the evolving nature of filmmaking and personal considerations for actors.
Ultimately, Hema Malini's statements offer a glimpse into her perspective on the industry's current landscape and her own professional decisions. As a respected veteran in the film world, her words hold significance in understanding the dynamics and challenges faced by actors in contemporary times.
Dharmendra garnered attention when he posted on social media, seemingly apologizing to Hema Malini and their daughters for not personally inviting them to their grandson Karan Deol's wedding. Karan is the son of Sunny Deol and recently got married to Drisha Acharya. However, Hema and their two daughters did not attend the wedding celebrations.
During the interview, Hema Malini discussed Dharmendra's constant support for their daughters, Esha and Ahana. She recalled how he always prioritized their well-being and expressed his concerns about their marriages.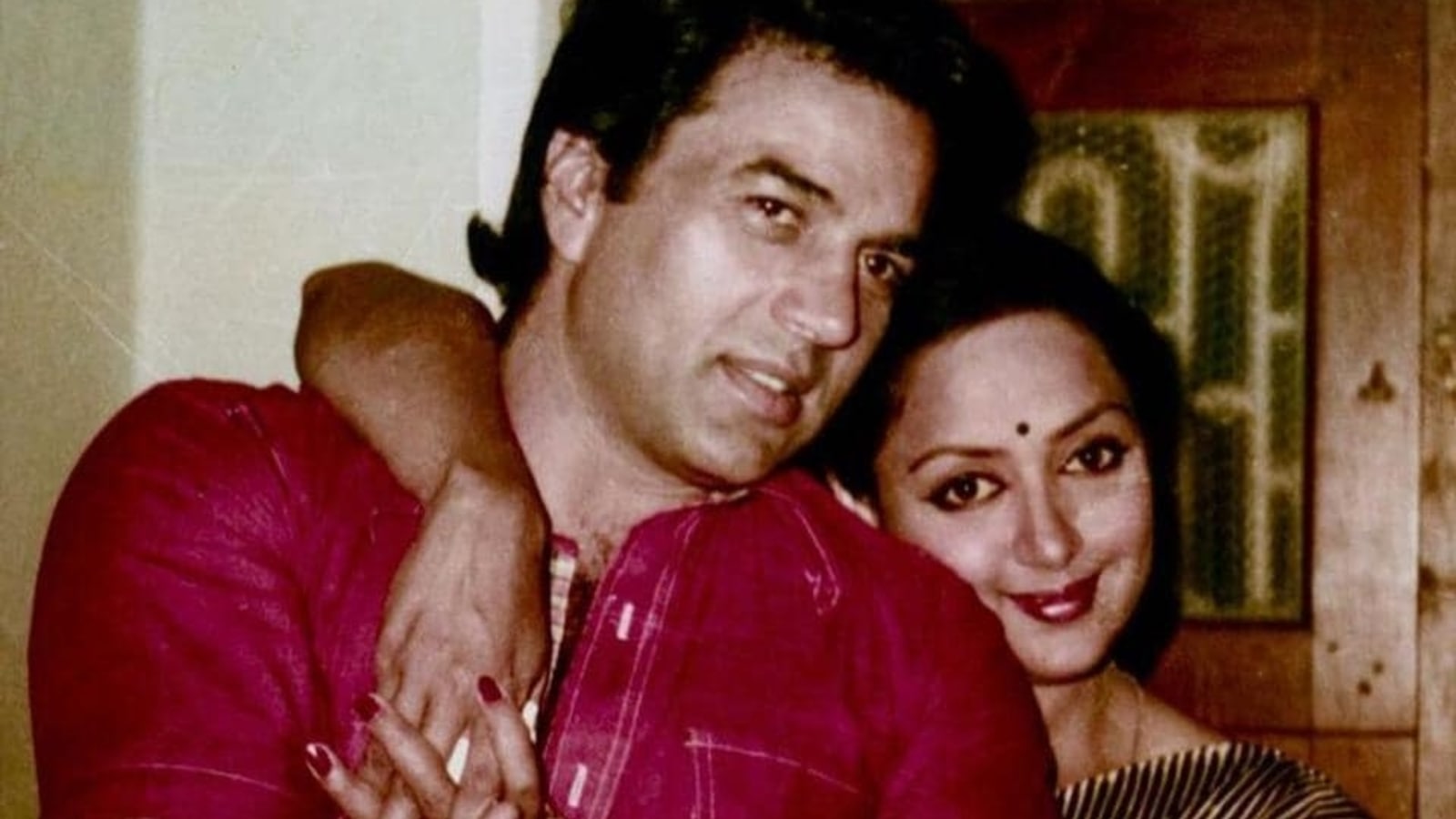 Dharmendra's social media post indicates a gesture of apology for not extending a personal invitation to Hema and their daughters. The absence of Hema and her daughters from the wedding festivities suggests a possible strain or miscommunication within the family. However, the details surrounding their absence are not elaborated upon in the given information.
Hema Malini's comments shed light on Dharmendra's role as a caring father and his attentiveness towards their daughters' happiness. His genuine concerns about their marriages reflect his love and protective nature.
While the specific reasons for Hema and her daughters not attending the wedding remain unknown, the discussion underscores the complexities that can arise within families, even in the context of joyous occasions like weddings. It serves as a reminder that families, including public figures, have their share of challenges and dynamics to navigate.
The information provided offers a glimpse into the personal dynamics between Hema Malini, Dharmendra, and their daughters. It showcases the range of emotions and experiences that families go through, even in the context of renowned personalities.
The love and care Dharmendra showed towards their daughters highlight the importance of family bonds and the effort required to nurture and support each other, regardless of any differences or challenges that may arise.
During the interview, Hema Malini expressed her gratitude for having two well-raised children and praised Dharmendra for always being there for them. She considered his constant support as the best part of their relationship.
She further mentioned that Dharmendra was concerned about their daughters' marriages, expressing a desire for them to happen soon. However, Hema assured him that everything would fall into place at the right time. She attributed the successful outcomes to the blessings of God and their guru.
Hema Malini and Dharmendra are renowned actors who have shared the screen in popular films such as Sholay, Seeta Aur Geeta, and Kinara, among others. Their on-screen chemistry and real-life relationship have captivated audiences over the years.
Reflecting on her marriage, Hema Malini described it as unconventional. In an interview with Bombay Times, she expressed her belief that her unconventional marriage played a significant role in her personal and professional growth. She attributed her ability to pursue diverse interests such as acting, dancing, engaging in political activities, and attending speaking engagements to the uniqueness of her married life.
Hema Malini's perspective highlights how her unconventional marriage allowed her the freedom to explore various avenues and carve out a multifaceted career. She believes that if her life had followed a conventional path, she might not have been able to achieve the same level of success and fulfillment.
By embracing the unconventional, Hema Malini has been able to pursue her passions and make a significant impact in the realms of entertainment, politics, and beyond. Her journey serves as an inspiration for individuals to challenge societal norms and embrace a path that allows for personal growth and self-fulfillment.
The love and support between Hema Malini and Dharmendra, as well as their willingness to embrace a non-traditional approach to marriage, exemplify the importance of understanding and supporting one another's dreams and aspirations. Their unconventional relationship has enabled both individuals to thrive in their respective careers and lead fulfilling lives.