The lawyer, who has filed a sedition case against 49 celebrities of the film industry, who signed an open letter to Prime Minister Narendra Modi has now filed a case against the police.
The case against 49 stars was closed by the Bihar Police on Wednesday.
The complainant, Sudhir Kumar Ojha, has now filed a 'protest petition' against the police. The petition, presented before Chief Judicial Magistrate Suryakant Tiwari alleged that the police had taken this step under political pressure and should hand over the case to the CBI.
Ojha said, "An FIR has been lodged on my complaint. My petition will be heard on November 11. The police will have to present their closure report before the court, where I will oppose it." SSP gave orders to close the case.
The SSP of Muzaffarpur in Bihar on Wednesday had ordered the closure of the cases filed against 49 eminent people. It is worth noting that the Central Government was severely criticized when a case of sedition was filed against these people for writing an open letter to Prime Minister Modi.
The SSP said, "The sedition case has been ordered closed. The request to close the case (closure report) will be submitted to the court as per the procedure." However, the SSP did not provide much information in the case. At the same time, police sources claimed that the investigation so far has revealed that the allegations against the accused are mischievous and there is no solid basis in them.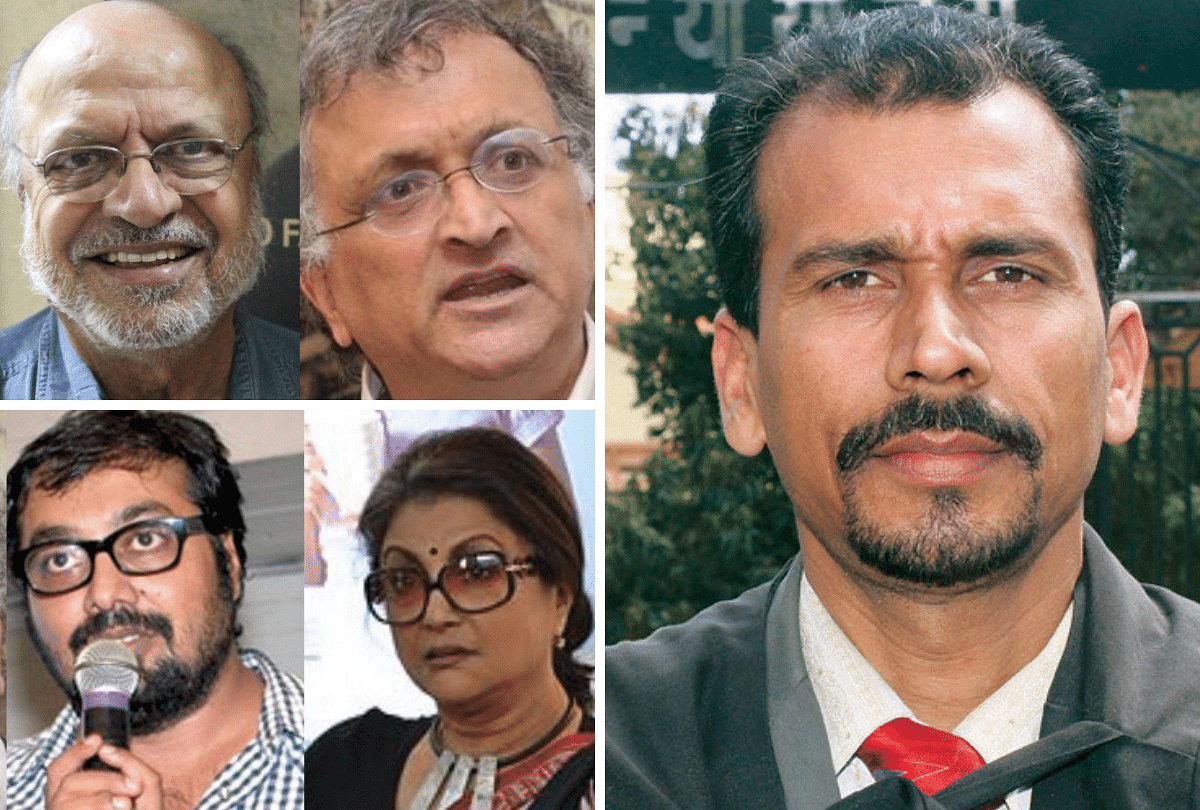 Please note that an FIR was registered on October 3 under several sections Of the Indian Penal Code. 49 celebrities were charged with sedition, including filmmakers Mani Ratnam, Anurag Kashyap, Shyam Benegal, actor Soumitra Chatterjee, singers Shubha Mudgal, Aparna Sen, Adoor Gopalakrishnan and historian Ramachandra Guha.
The case was filed following an order by Chief Judicial Magistrate (CJM) Suryakant Tiwari on a petition filed by local lawyer Sudhir Kumar Ojha two months ago. Ojha had said that the CJM accepted his petition on August 20. After this, an FIR was registered at Sadar Police Station in Muzaffarpur. Case will be filed against the lawyer.
However, Sudhir's problems have increased after the SSP ordered the cancellation of the cases. A case under Section 182/211 of the IPC will be registered for filing a false case. IO Hareram Paswan has been ordered to take action. Also, the court has been asked to appraise the whole situation.