After the death of a patient admitted in the district hospital, his body lay in bed for 5 hours. Ants kept crawling over the corpse's eyes. Other patients admitted to the ward reported to doctors and nurses, but they ignored it. Chief Minister Kamal Nath suspended 7 employees, including the civil surgeon, after the matter surfaced.
What is the whole matter
Balachandra Lodhi, 50, a resident of Phakkad Colony, was admitted to the district hospital on Sunday due to stomach discomfort. The family has a wife and two young children, so the wife went home Monday night to look after the children. Ashok Rathore, a patient admitted to the ward, said that there was no movement in Balachandra's body since 6 am on Tuesday.
At 8.30 am, before the arrival of the duty doctor, the nurse came to give the prescriptions of the patients, then Ashok informed him about Balachandra, but the nurse went looking away. At 9.30, the second nurse also left from a distance. After this, at 10 o'clock in the morning, the duty doctor Dinesh Rajput arrived in the ward, then he too left looking away. He also did not see other patients. After this, a patient admitted to the ward called Ramshri Bai, wife of Balachandra. Ramshri reached the hospital at 11 am. She removed the ants from the husband's eyes.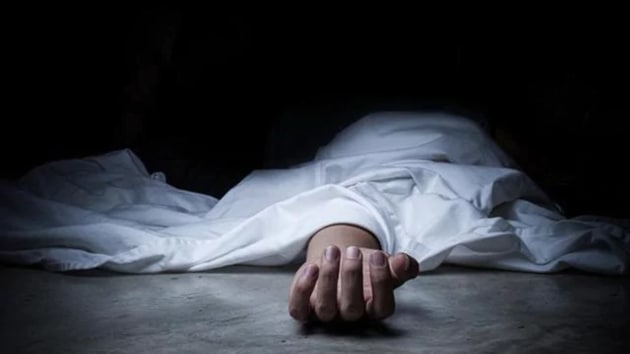 She shouted, "At least cover the body with a cloth." Family members crying carried the dead body home.
Painful that the dead body was not even covered in the hospital
The deceased's wife Ramshri Bai told that I got a call from the hospital. When she came and saw the ants were crawling on her husband's eyes. It was painful to see that his body was not even covered in the hospital.
The Chief Minister instructed the administrative officials to take action as soon as the information was received. After this, Civil Surgeon Dr. PK Khare and Duty Room Dr. Dinesh Rajput, Staff Nurse Revathi Suryavanshi, Priyanka Bihare, Alka Gupta, Wardboy Sanjay Sharma and Security Guard Keshav Rawat have been suspended. A departmental inquiry has also been ordered against all these.

Case serious, I will take action after investigation
CMHO of Shivpuri, Dr. AL Sharma said that the matter is serious. Sensation should be with the patient. Who so ever has done any negligence, I will conduct a full investigation in the case and take action against the culprits.