Geo-Blocking of the 'defamatory' content locally in India:
After a suit filed by Ramdev against a person who uploaded a video which contained "defamatory disparaging and threatening" statements against him and his company, Patanjali Ayurved Limited. Ealier, the Delhi High Court had directed Facebook to ensure than links of the said video, which contained false allegations against Ramdev, are removed from the social media portal.
It had also noted that both Google as well as You Tube has already removed the said content from its platform. The video in its content showed a protagonist which casted various aspersions, and levelled baseless allegations and threats against Ramdev and Patanjali. The case was earlier placed before Justice Prathiba M Singh, who held that
"The video clearly is violative of the guidelines which Google and YouTube have prescribed for themselves. The video is also not just offensive against the plaintiffs (Patanjali Ayurved Ltd and Ramdev) but could border on threats constituting violations of law,"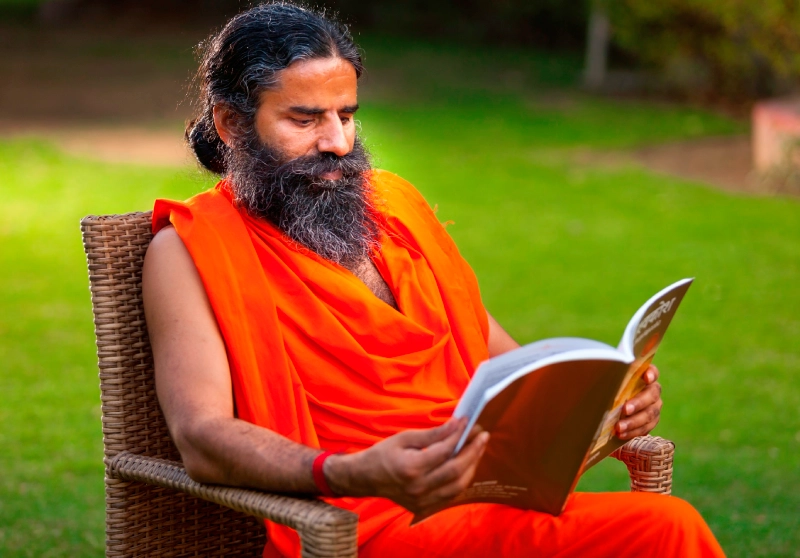 It also stated that if any further instance comes to the notice of the plaintiff, that similar video has been uploaded, they can intimate these platforms. These platforms should immediately take down the video within 48 hours of receiving such a communication. The relief granted earlier was limited to the boundaries of India. As earlier, through a method called the geo-blocking, the content was blocked from India only. However, the court at a later stage of the hearing has moved towards a global removal of the content in dispute.


Individual's right to privacy and the law of Defamation
While deciding so, the court also held that any defamatory post, content or online video can harm an individual's right to privacy. Based on this, it directed the websites not only in India, but globally to remove any such content against Ramdev or his company Patanjali. Yesterday, Delhi High Court in the later limb of hearings directed Facebook, Google, YouTube (owned by Google) and Twitter to "forthwith" remove, block or disable on a global basis links to a video containing defamatory allegations against yoga guru Ramdev.
Ongoing before the same judge, the matter reached a new dimension yesterday. Justice Pratibha M Singh held, that when the disabling of any content which is disputed, is done by the platforms on their own, in terms of their policies, the same is global. So she found that there is no reason why court order ought not to be global removal of such content from all online portals.
Senior advocate Parag Tripathi was appering for Facebook. He sought suspension of the direction for two weeks, and requested the court that a status quo to be maintained until then. However, his request by declined by Justice Singh declined and instead she directed for instant compliance by all parties involved.
Right to Freedom of Speech and Expression v. Right to Privacy
On commenting on this age-old disparity between these two fundamental rights and the conflict of law involved, Justice Pratibha Singh had remarked
 "What is to be borne in mind is also the right of privacy, the right of reputation of a citizen, national security, national integrity, threats to sovereignty, etc."
The social media sites which have been impleaded to block the content on a global level have showed resistance. They have opposed blocking the content globally, and only agreed to remove it within India. However, the court has opined that blocking domestically by way of geo-blocking or simply by disabling access to the defamatory content to viewers from India is not sufficient.
In that case, the users who are based in other countries can very well access it.  Obligation was set up on these social media platforms being subsidiaries in the said case. Therefore, as intermediaries these social media platforms are obliged to disable access, completely and not only partial disabling of access.
The 'hare and tortoise' race between technology and law:
The court in its judgment made a creative comparison of the race between technology and the law, to one of hare and tortoise. It said that as technology gallops, the law only tries to keep pace with it.  Saying so, it held that all of the offending material which has been uploaded from within India to the computer resource of the defandants' or computer network would have to be go on a global level to disable and block the access to such content.  
It also held that if it is found that the upload originally took place from a place outside India, then the only offence to be left to be made out as per Indian laws would be the dissemination of such content in the country. In that case these platforms can resort to geo-blocking, only blocking the content on a local level.
By way of the said litigation, Ramdev has also sought compensation from the court on the ground that various defamatory remarks and information including videos are being widely disseminated through various social media platforms. The video which are in question here are based on the book "Godman to Tycoon — the Untold Story of Baba Ramdev".