India is already efficient says IEA. The International Energy Agency (IEA) is an intergovernmental organization founded in response to the oil crisis of the 1970s.
It is headquartered in Paris, France, and its mission is to promote reliable, affordable, and clean energy for its member countries.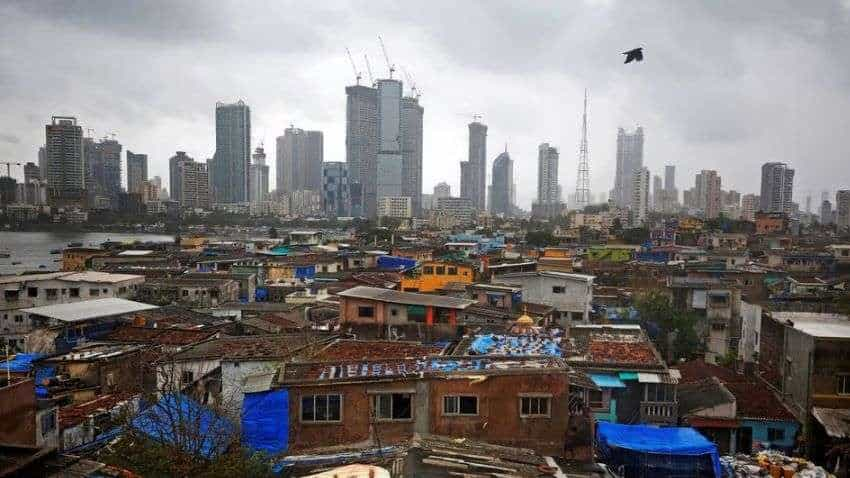 The IEA provides data, analysis, and recommendations on all aspects of energy, including oil, gas, coal, renewable energy, and energy efficiency.
It also works to enhance international cooperation on energy issues and to ensure the security of energy supplies for its member countries.
As part of comprehensive energy transition strategies, the IEA has examined the effects of actions like those suggested by the LiFE initiative, such as purchasing an EV or using public transportation.
India's economy already uses 10% less energy than the average for the G20 and the world.
The International Energy Agency (IEA) reported on Monday that India took less time than other major economies to transition from partial to full electricity availability.
Just hours before PM Narendra Modi kicked off the three-day India Energy Week in Bengaluru to highlight India's burgeoning prowess as an emissions trading powerhouse, the IEA estimated that the adoption of the types of behaviors and measures aimed at by LiFE (Lifestyle for Environment), including behavioral changes and sustainable consumer choices, would reduce the worldwide annual greenhouse gas emissions by more than 2 billion metric tons in 2030.
At COP26 in Glasgow in November 2021, Prime Minister Narendra Modi introduced the LiFE initiative.
To combat the problems of pollution and climate change, it aims to promote the adoption of sustainable lifestyles in India and around the world.
The International Energy Agency (IEA) has released a new report titled "Life Lessons From India" that examines how India's G20 presidency this year may strengthen the LiFE initiative globally to help lower emissions, energy costs, and disparities in per capita energy consumption and emissions between nations.
The global adoption of such measures, according to the LiFE initiative, would also enable consumers worldwide to save $440 billion by 2030.
Inequalities in energy consumption and emissions between nations can be reduced with the aid of LiFE measures.
According to the report, advanced economies could achieve reductions in per capita carbon dioxide emissions by 2030 that are three to four times greater than those in emerging markets and developing economies.
According to the report, India, which is already the third-largest country in the world for renewable energy, has recently witnessed a boom in consumer-centric solutions like distributed solar PV, with rooftop solar growing 30-fold in less than ten years.
With sales doubling from 2021 to 2022, supportive policies and awareness campaigns in India have also helped electric passenger vehicles reach a market share of almost 5%.
The example of India demonstrates the significance of behavioral modification and consumption decisions in accelerating energy transitions.
As part of comprehensive energy transition strategies, the IEA has examined the effects of actions like those suggested by the LIFE initiative, such as purchasing an EV or using public transportation.
"India's G20 Presidency this year presents a rare opportunity to globalize the LIFE initiative," said IEA Executive Director Fatih Birol to IANS.
It offers a knowledge-sharing platform for other leading economies to realize the impact that LiFE's recommendations can have in the fight against climate change, air pollution, and prohibitively high energy costs."
Since the G20 accounts for almost 80% of the world's energy demand, significant changes made by its members could have a significant impact.
India is expected to have the third-largest economy in the world by 2027, according to the International Monetary Fund, and it is already expected to overtake China as the world's most populous nation this year.
Its crucial challenge is to advance its net-zero transition over the ensuing decades while ensuring secure and affordable energy for growth.
India has started a new, dynamic phase in its energy transformation that covers three main areas to address these challenges.
First of all, it has started several significant projects to lower costs and expand the supply of clean energy. The National Green Hydrogen Mission seeks to produce 5 million tonnes (Mt) of renewable hydrogen annually by 2030, and biofuel mandates aim to blend 30% of ethanol into gasoline by that year.
These goals include the goal of non-fossil fuel sources making up 50% of India's power generation capacity by 2030.
Second, India aims to domesticate key components of international supply chains for its new energy economy.
The Production Linked Incentive (PLI) program, which encourages domestic production of solar PV, advanced batteries, and electric vehicles, falls under this category.
Thirdly, the government has prioritized demand-side measures, such as initiating the process of establishing a national carbon market, establishing an energy efficiency trading scheme for businesses, providing incentives for buying electric vehicles, purchasing large quantities of electric buses for public transportation, establishing standards and labeling for appliances, and most recently, the Lifestyles for Environment (LiFE) initiative, which aims to influence consumer behavior and lifestyle decisions.
These actions have a huge potential, but they require international support.
According to the IEA, India will need to invest $145 billion in clean energy every year until 2030 if it wants to get to net-zero emissions by 2070.
This is a threefold increase over India's current annual clean energy investment level.
Also, read these articles.