A recent social media video capturing  a parade float representing the assassination of former Indian Prime Minister Indira Gandhi has ignited a massive controversy in Canada. The parade, organized by pro-Khalistani radicals in Brampton, a city in North America, has raised concerns about the growing presence of anti-India elements in the region.

Controversial Parade Depicting Indira Gandhi's Assassination Stirs Outrage in Canada
The incident has evoked strong reactions in India, with the Narendra Modi government registering its protest with the Canadian authorities. Let's delve into the details of what transpired at this Canadian event.
The parade took place in Ontario's Greater Toronto area, allegedly orchestrated by pro-Khalistani supporters on June 4, just days ahead of the 39th anniversary of 'Operation Bluestar.'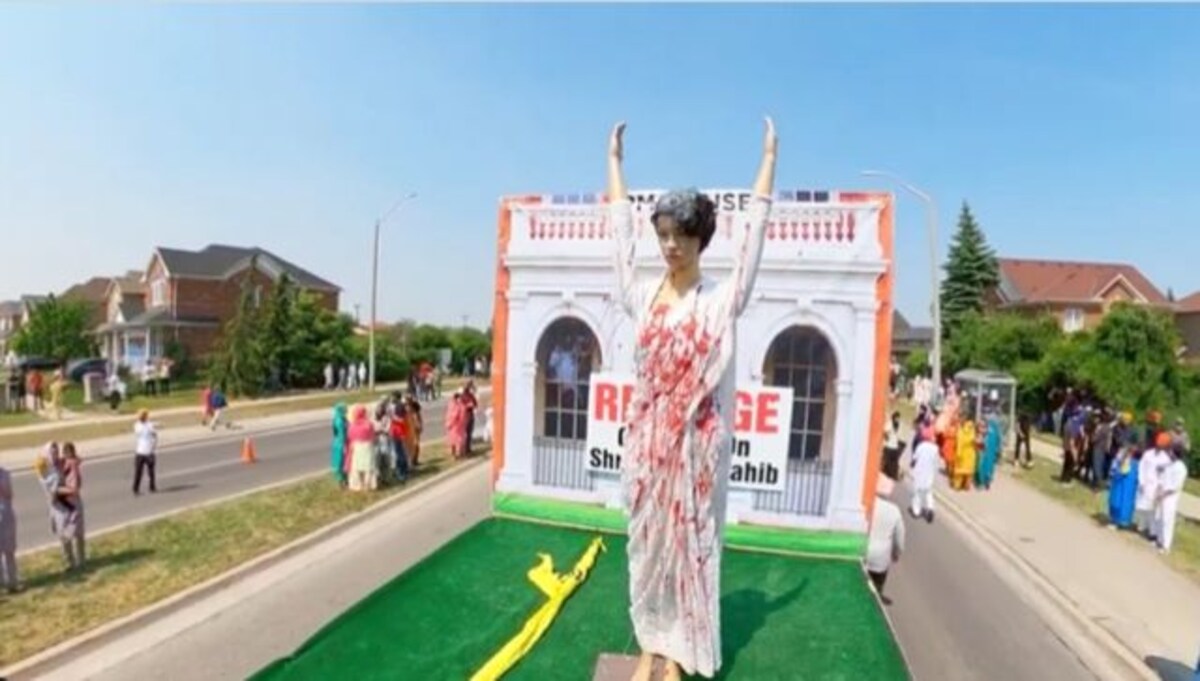 'Operation Bluestar' refers to a military operation conducted by the Indian armed forces in 1984 to remove Jarnail Singh Bhindrawale, the leader of Damdami Taksal and a separatist, along with his supporters from the Golden Temple in Amritsar. Tragically, a few months after this military operation, Indira Gandhi was assassinated by her two Sikh bodyguards.
A viral video from the parade showed several figures representing the late Prime Minister and her assassins. One of the signs displayed during the event proclaimed the assassination as "Revenge for Attack on Shri Darbar Sahib."
India swiftly responded to the incident, with the Indian high commission in Ottawa expressing its displeasure to Global Affairs Canada, the Canadian foreign ministry. An Indian official, speaking anonymously, emphasized that freedom of expression should not extend to glorifying the assassination of a democratic nation's leader.
External Affairs Minister S Jaishankar also voiced his concerns, stating that such incidents do not bode well for the relationship between India and Canada.
The Congress party in India strongly condemned the incident, describing it as "despicable." They urged External Affairs Minister S Jaishankar to raise the issue forcefully with the Canadian authorities. Senior Congress leader Milind Deora expressed his dismay via a tweet, emphasizing that this act goes beyond taking sides and touches upon respect for a nation's history and the pain caused by the assassination of its Prime Minister. Deora called for universal condemnation and a united response against such extremism.
Explosive Exposé: Shocking Revelations Unmasking the Dark Secrets Surrounding the Canada Event on Indira Gandhi's Assassination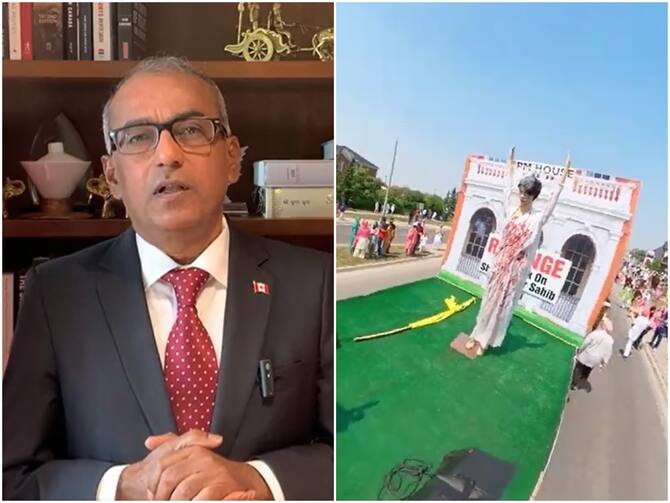 Canadian High Commissioner in India, Cameron MacKay, joined in condemning the reported incident. Taking to Twitter, he expressed his appallment, stating, "I am appalled by reports of an event in Canada that celebrated the assassination of late Indian Prime Minister Indira Gandhi. There is no place in Canada for hate or for the glorification of violence. I categorically condemn these activities."
The controversial parade float has not only sparked outrage but has also highlighted the need for stricter scrutiny of such events to prevent the glorification of violence and ensure respect for the sentiments of a nation and its people.
By shedding light on this incident, it is hoped that measures will be taken to foster better understanding, harmony, and mutual respect among communities, reinforcing the principles of inclusivity and peaceful coexistence.
The incident has underscored the importance of promoting cultural sensitivity and interfaith dialogue to bridge gaps and prevent the propagation of extremist ideologies. It serves as a reminder that freedom of expression should be exercised responsibly, with due consideration for the sentiments and values of diverse communities.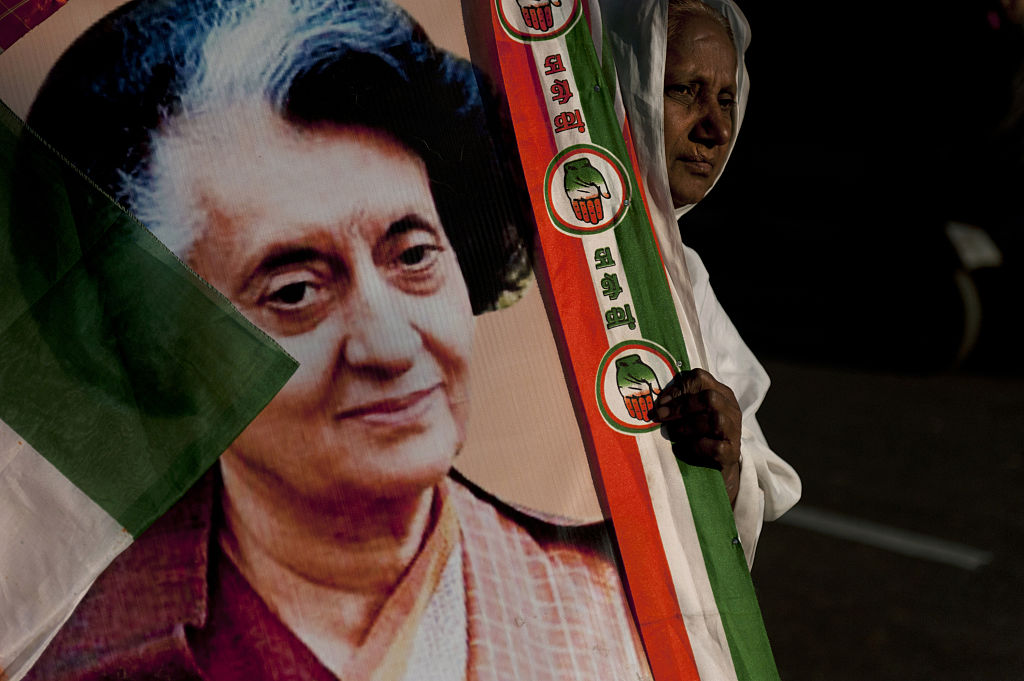 The Canadian authorities must address this issue promptly and take appropriate action against those responsible for organizing and participating in the parade. Such incidents have the potential to fuel hatred, create divisions, and disrupt social harmony. It is crucial for the Canadian government to uphold its commitment to inclusivity, pluralism, and respect for all its citizens, regardless of their backgrounds.
Furthermore, this incident serves as a wake-up call for countries worldwide to remain vigilant against extremist elements and their attempts to disrupt peace and harmony. Governments must prioritize countering radicalization and promoting tolerance, while also fostering a sense of belonging and acceptance among diverse communities.
In the global fight against terrorism and extremist ideologies, international cooperation and collaboration play a crucial role. Countries must join forces to share intelligence, exchange best practices, and develop effective strategies to counter violent extremism. This incident serves as a reminder that the fight against radicalization is an ongoing process that requires continuous efforts and a comprehensive approach.
Moreover, civil society organizations, educational institutions, and community leaders have a significant role to play in fostering inclusivity and countering extremist narratives. By promoting dialogue, understanding, and mutual respect, they can help build resilient communities that reject violence and embrace diversity.
It is also important for the media to play a responsible role in reporting such incidents. They should refrain from sensationalism and avoid giving undue attention to extremist ideologies, while also promoting accurate and balanced reporting that fosters understanding and tolerance.