Central Crime Branch(CCB) of Bengaluru police along with dog squad carried out a raid at Parappana Agrahara Central Prison, the largest prisoners in the state on October 9 and seized mobile phones, SIM cards, 37 knives/daggers, marijuana, and narcotics. The team was led by joint commissioner of Police (crime) Sandeep Patil. This was the first raid that used a dog squad. The mobile phones were found hidden in barracks and pillows.
"We found over a dozen knives, which the inmates had made from cutlery provided to them by the prison department. The weapons were hidden under pillows and in the barracks," said a senior police official. These were allegedly being used as weapons to threaten others and get their work done.
Joint commissioner of police (crime), Sandeep Patil, said: "Based on various complaints, we conducted raids at Parappana Agrahara jail today and seized mobile phones, SIM cards, knives/daggers, ganja, ganja smoking pipes, and other banned items. Further investigation is going on."
Parappana Agrahara Central prison is spread over 40 acres having 4000 prisoners in 810 brackets.
As per the report- prisoners could make calls to outsiders from mobile phones as electronic jammers are outdated and can only track calls from 2G signals in this technological era of 4G and 5G coming soon. Isn't this weird, that the largest prison in the state is having an outdated call tracker?
No functional BoV
Four years ago, the Supreme Court also highlighted the importance of having a Board of Visitors (BoV) for every person. Judge also said, there is no BoV functional for the largest prison in the state.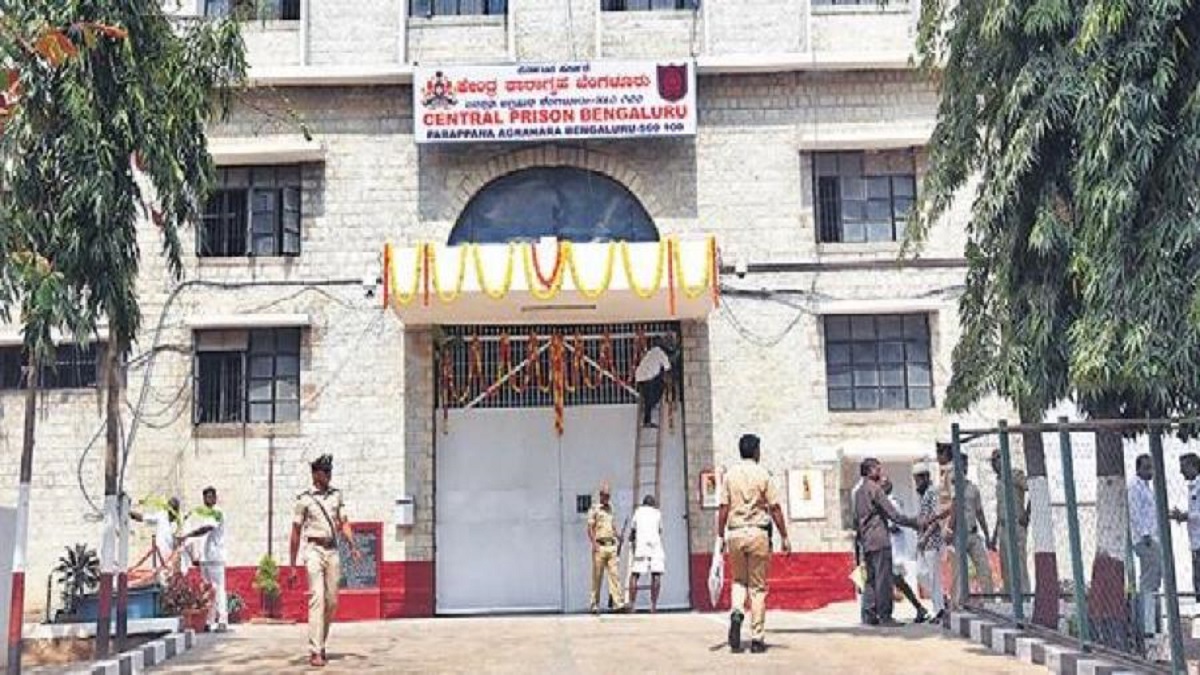 Mr. P. Krishna Bhat was Principal District and Sessions judge ( Bengaluru Rural) till October 8 and is now the judge of Karnataka State Transport Appellate Tribunal, after inspection of prison on September 26, submitted the report on October 5. He also made a detailed presentation on prison reforms on request of the Karnataka State Human Rights Commission (KSHRC). The Additional Director General of Police (Prison) as also asked to meet him, but the meeting never happened. It is quite shocking that the officers from the largest prison in-state are least bothered about the systematic functioning of the prison.
"Such conduct in the face of the directions from the SC itself is inexplicable," the report stated while pointing out that prison reforms could not be undertaken sans BoV.
Lack of Healthcare facilities
The report also stated that there is no proper arrangement in case of any medical emergency. Only 3 full-time doctors were appointed for 200-out patients every day in the prison hospital. Even though residential quarters were assigned to doctors, still none of them was staying in the night in case of any medical emergency. It is also said that many patients were sitting and lying on the floor of prison hospital, which is overloaded.
This parallel kingdom running in these so called corrective homes runs on M (money) factor accompanied by the corrupt cops and ruffians to make it a hell hole. This is the reality of today.