Housing has become a national issue that is showing up as an agenda among 2020 Presidential elections in the US. The two major problems in the forefront nowadays are: Rent affordability and Minimum Earners wage. The National Low Income Housing Coalition's (NLIHC) Annual Report recently took a look at Housing Wage that is  the amount a person working full-time must earn to afford the fair-market rent on a two-bedroom unit at US Department of Housing and Urban Developments' Fair Market Rent without paying more than 30 percent of his or her income in rent.
According to the survey, The National Housing Wage is $ 17.90, while the Federal Minimum Wage is $ 7.25. A low – income worker earning the federal minimum wage would need 2.5 jobs to afford a one-bedroom apartment. If a worker holds 2 full – time minimum wage jobs, they would be earning $ 14.50 an hour total. Still $ 17.90 is needed to afford a decent place to live with 70% of the income left for non – housing relating expenses. So, the worker needs to work part-time with a minimum – wage to fill the difference.
A worker needs to earn – $ 17.90 an hour at a full – time job, 40 hours a week and 52 weeks a year. That is over $ 10 more than federal minimum wage. Workers are unable to afford a decent place to live due to increasing apartment rents. One can't afford a one-bedroom rental with minimum wage rate in 99% of U. S. countries.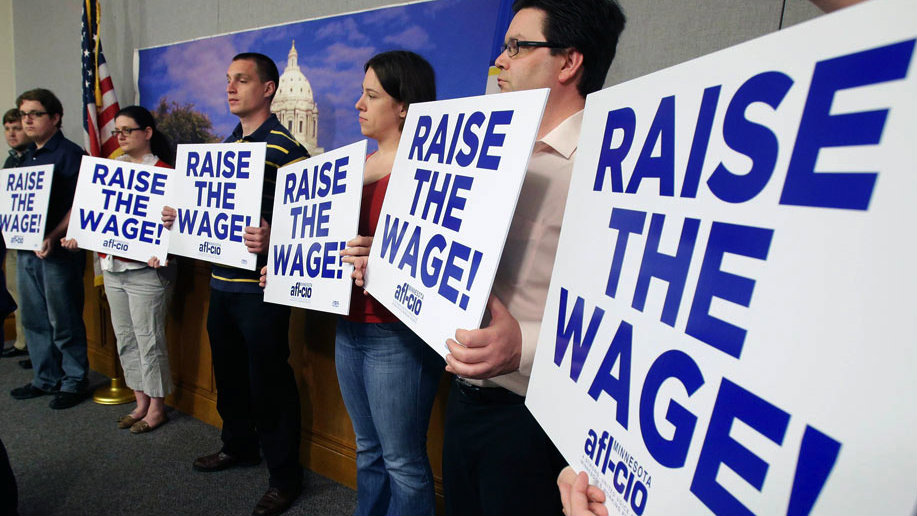 Housing seems most affordable in the Midwest as well as southern states. The least affordable housing exists in states in the Northeast and West coast. Across 22 countries, there are only are: states where the minimum wage earners could afford one-bedroom rentals:
Arizona

California

Colorado

Oregon

Washington
All these states have minimum earners wages higher than the federal minimum wage.
There are currently 1.8 million people making minimum wage or less. According to Harvard's Joint Center for Housing Studies, after the financial crisis, the Federal Minimum wage has remained the same at $ 7.25 while the rents have risen at a steady rate between 2.5 and 4%.
 The slow growth in wages and fast, in rent, is responsible for the housing crisis among daily wage earners. And if people are trying to spend more on rent, so they have to spend less on other items like food, health needs and so on. So while the issue earners portrays the housing crisis, it also portrays plight relating to health, food, education sectors as well. NLIHC has asked for increased funding for several federal programs like :
The Housing Trust Fund – It is an affordable housing production and preservation program run by the Department of Housing and Urban Development.

The Housing Choice Voucher program – It is a program that subsidizes rent for low – income earners.

The Low – Income Housing Tax Credit (LIHTC) Program – It is a program that gives real estate developers tax credits for reserving a portion of new developments for affordable housing.
The other recommendations made by NLIHC include a ban on discriminating against low-income families with housing vouchers and for changes to the tax code. There also is a need for "significant capital investment" to ensure that the affordable housing supply is reserved for low-income earners renters. Localities are needed to review their zoning too. While the affordability crisis has to be responded with affordable houses including a good job earners prospect, it also requires a look by the policy makers on the transportation and other interlinked issues like construction cost without which the solution to this crisis is afar.