Prime Minister Imran Khan to welcome Indian Sikh devotees to Pakistan's Kartarpur.

Prime Minister Modi also thanked the labourers of Pakistan, saying- the corridor work would not have been completed without you so fast.

Earlier Modi offered Ardas at Dera Baba Nanak, had a meal at Langar; In the morning, they reached Sultanpur Lodhi in Punjab
Prime Minister Narendra Modi on Saturday inaugurated the Kartarpur Corridor in Gurdaspur, Punjab. He sent the first batch of 550 pilgrims to Kartarpur from the check post of the corridor at Dera Baba Nanak. Modi dined at Langar with Punjab Chief Minister Amarinder Singh and other leaders. He said in the rally that I thank Prime Minister Imran Khan for preparing the corridor in a short time. I also thank the labour friends of Pakistan, who helped to complete the corridor on their side so fast. The construction work of this corridor has been completed in 11 months.
He said that it is my good fortune that I am dedicating the Kartarpur Sahib Corridor to the country today. The feeling that you all have at the time of Kar Sewa is the same, I am feeling the same right now. I congratulate all of you, the entire country, and the Sikh brothers and sisters around the world.
Guru Nanak Dev is our inspiration
The Prime Minister said that Guru Nanak Dev ji is not only the heritage of Sikhism, but also the inspiration for the entire humanity. Guru Nanak Dev being a guru as well as an idea is the basis of life. He taught that religion keeps on coming, but true values ​​always remain. They have learned that prosperity is sustainable if we work on values. The efforts of Guru Nanak Devji has been found in every particle of Kartarpur.
Here his voice is echoed. Modi said that salvation is attained only by adopting the path of service in the world and life is successful. We will make every effort to create harmony within the society. We will be cautious of the forces that harm India. We will stay away from the habits that make society hollow like drugs, keep away our future generations from drugs and addictions. Will empower the path of development.

Modi set his eyes on Ber Sahib Gurdwara
They reached Dera Baba Nanak at around 11 am. He bowed at the Ber Sahib Gurdwara in Sultanpur Lodhi. On the other hand, the first batch of Sikh devotees arrived from India to Pakistan's Kartarpur Corridor. In Dera Baba Nanak, Akali leader Sukhbir Badal, Union Minister Hardeep Puri, MP from Gurdaspur Sunny Deol welcomed Prime Minister Modi. Here Modi participated in the Bhajan-Kirtan.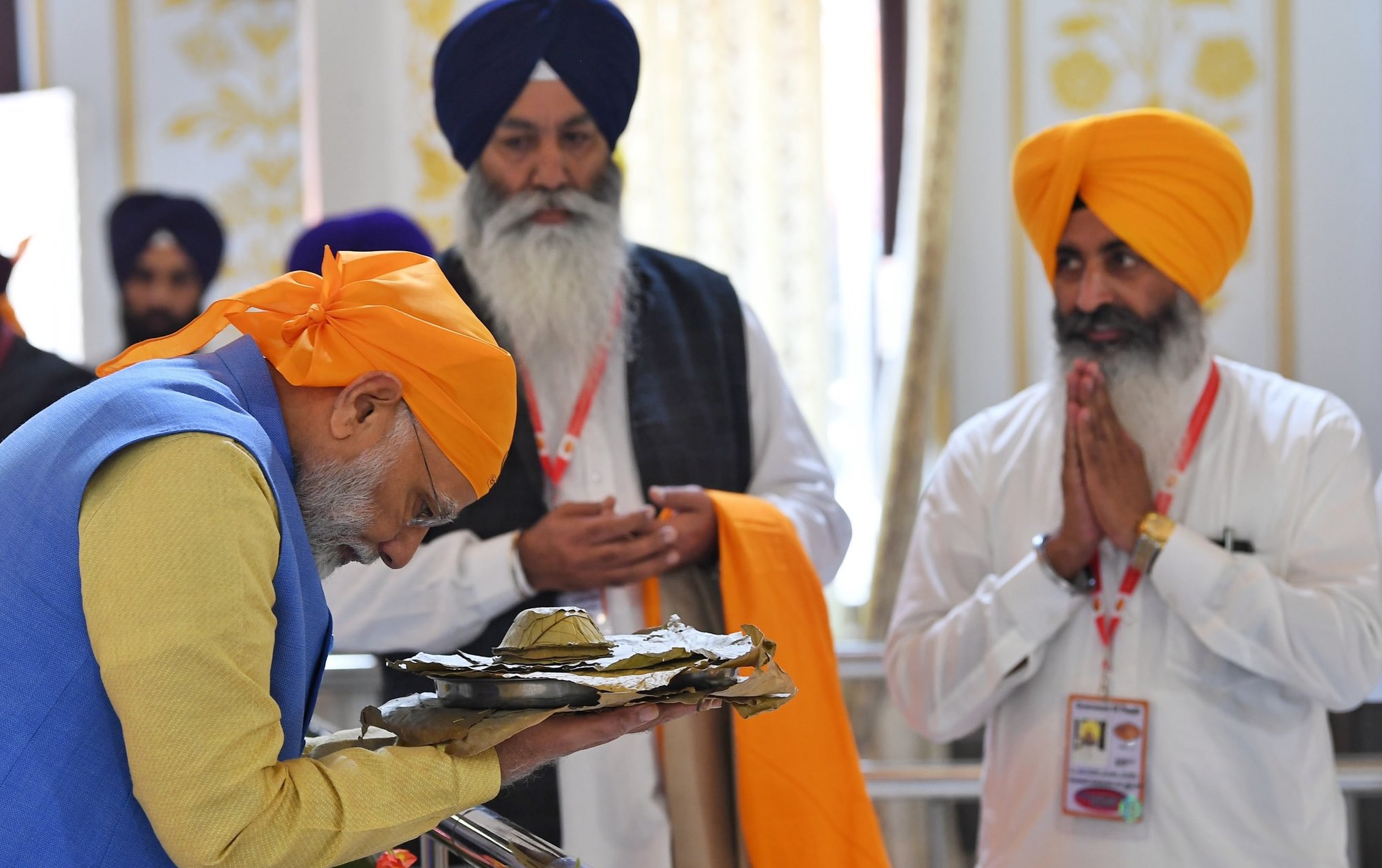 On the other hand, former Punjab minister Navjot Singh Sidhu reached Kartarpur Corridor Terminal from where he left for Pakistan to visit Kartarpur Sahib with the first batch. Former Prime Minister Manmohan Singh has also visited Kartarpur in the first batch.
Kartarpur Corridor: 5th biggest step of harmony in India-Pakistan
Indus Water Treaty: Agreement in Nehru-Ayub in 1960
– A successful example on the water dispute. It was signed in Karachi on 19 September 1960 by the then Prime Minister Jawaharlal Nehru and the President of Pakistan Ayub Khan. Despite two wars in both countries, this treaty continues. The area of ​​the Indus is spread over an area of ​​about 11.2 lakh kilometers. Pakistan has 47%, India (39%), China (8%) and Afghanistan (6%).
Samjhauta Express: Train between Attari-Wagah in 1976
– To increase harmony in both countries was launched on 22 July 1976 between Attari-Lahore. Samjhauta Express travels 3 km between Attari-Wagah. The loco pilot and guard of this train are not changed. Priority is given to trains like Shatabdi and Rajdhani. The train is currently closed.
Friendship bus service: Bus not stopped even in Kargil war
– Friendship Bus was introduced on 19 February 1999. The inauguration was done by former Prime Minister Atal Bihari Vajpayee. He also went to Pakistan. Even when Kargil war happened in 1999, the bus was not stopped. However, it was repulsed by the 2001 attack on Parliament. It ran again in 2003. At the moment, there is a bus service.
Ceasefire Treaty: Hands extended for peace on the border
In 2003, both countries declared a ceasefire for peace on the border. The ceasefire came into force from midnight of 25 November 2003. After the initiative of Atal Bihari Vaipayee, a formal ceasefire was announced. However, it is also being violated.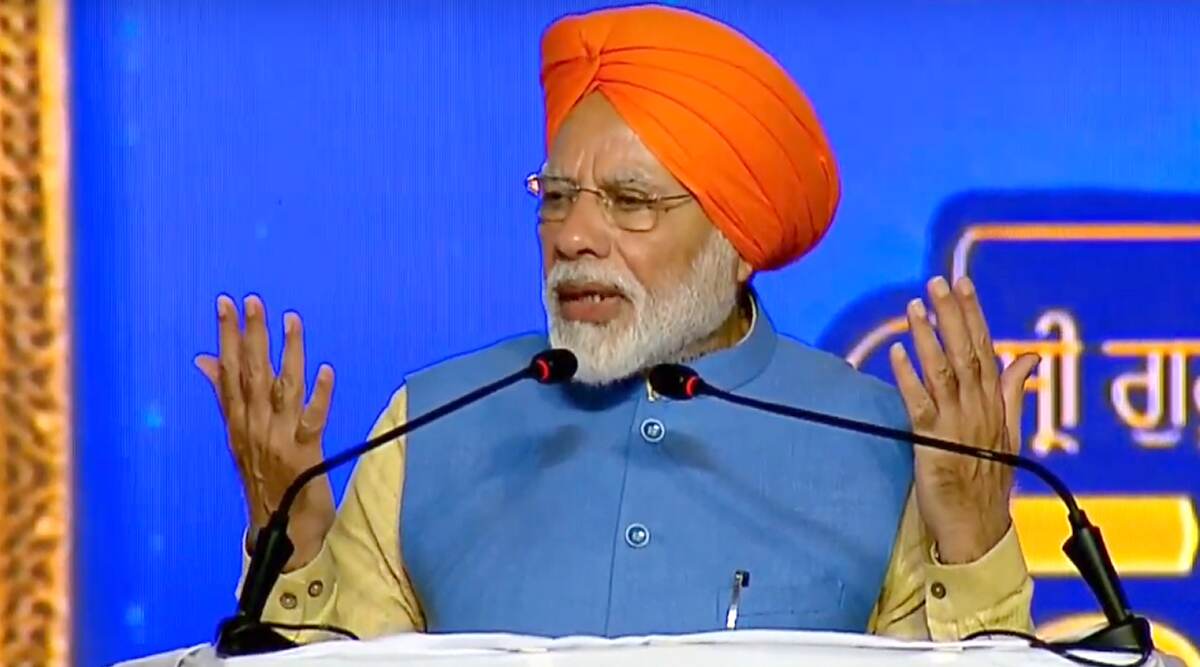 Those 4 gurudwaras of Pakistan where Nanak is present in every particles and directions
Gurudwara nankana sahib (lahore)
– Around 80 km from Lahore is the birthplace of Guru Nanak. Previously it was known as Rai Bho di Talwandi. It has become Nankana Sahib after being associated with the birth place of Nanak ji. The Gurudwara Nankana Sahib occupies about 18,750 acres. This land was given by Rai Bular Bhatti, a Muslim head of Talwandi village.
Kartarpur Sahib (Narowal)
– One of the holiest pilgrimage sites of the Sikhs. Guru Nanak settled here after completing 4 yatras. Here he started farming. Guru ji lived here for the last 18 years of his life and took last samadhi here. It was here that Guru Ji preached 'Nam japo, kirt karo and wand chhako' on the banks of river Ravi. The langar also started from here. It is in Narowal district.
Gurudwara Panja Sahib (Rawalpindi)
– 48 km from Rawalpindi. It is said that once upon a time, Guru ji was in meditation at this place