The 26-year-old Don't Call Me An Angel singer Miley Cyrus who recently separated from her Aussie husband Liam Hemsworth after 7 months of marriage is now dating a 22 years old Aussie hunk, Cody Simpson.  She was previously linked to Kaitlynn Carter but they soon broke their romance off and decided to stay friends.
Giving the fans some saucy updates of their lives, Cody recently shared a series of the picture on his Instagram and in one of the pictures Miley is seen groping his bulge just after openly talking about their sex lives. The two singers have known each other for a really long time but their romance hit off a few weeks ago when they were spotted kissing at a restaurant.
Miley has been known to address her sexual life very openly because she believes that there is nothing to hide in the fact that people have sex. It's everybody's need & we need it. She identifies herself as "pansexual" which eventually means, "Not limited in sexual choice with regard to biological sex, gender, or gender identity".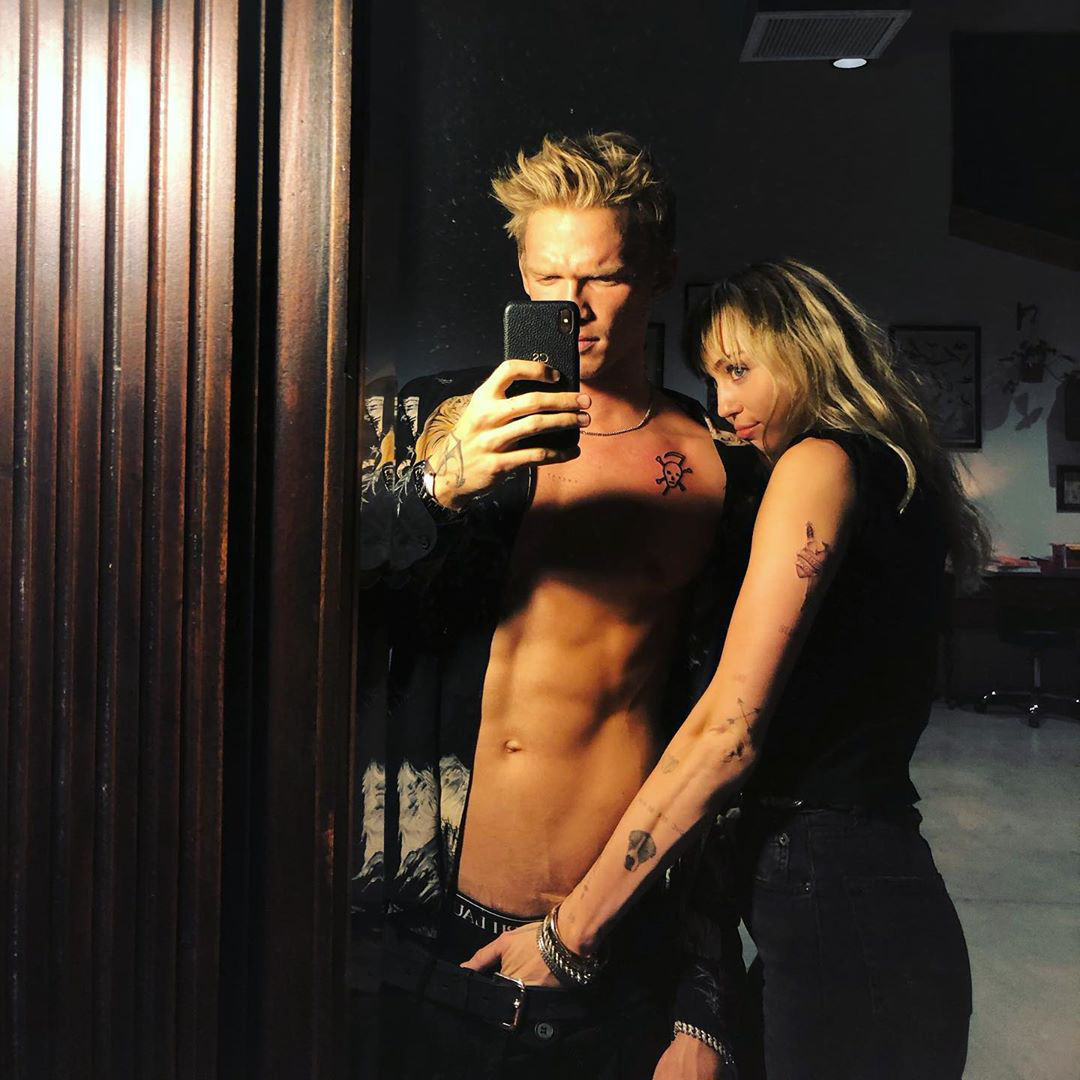 Very recently, both singers have confirmed their relationship in their own way where Cody in an interview said, "it's safe to say that they are official and very happy". He carried with his statement and said that " I've known her since I was a teenager, She's creative.
She's very passionate about what she does, and I'm very similar in that sense. That's why we get along so well. We just have a ball, yeah, and that's the most important part of a relationship, you know?" Cyrus also confirmed the romance by posting some pictures on her Instagram handle.
In August 2019, Miley Cyrus announced her separation from long-term love and husband Liam Hemsworth and was rumored to be dating Brody Jenner's ex, Kaitlynn Carter. Cyrus & Carter's romanced went downhill after 6 weeks and they decided to stay friends and not lovers.
After breaking up with Carter, Cyrus started dating Cody Simpson with whom she looks really happy.  The couple made it official on October 3 when they were spotted kissing & making out. Soon they stopped at a celebrity tattoo artist Nico Bassill's private studio and got a pair of coordinating ink on their body canvas.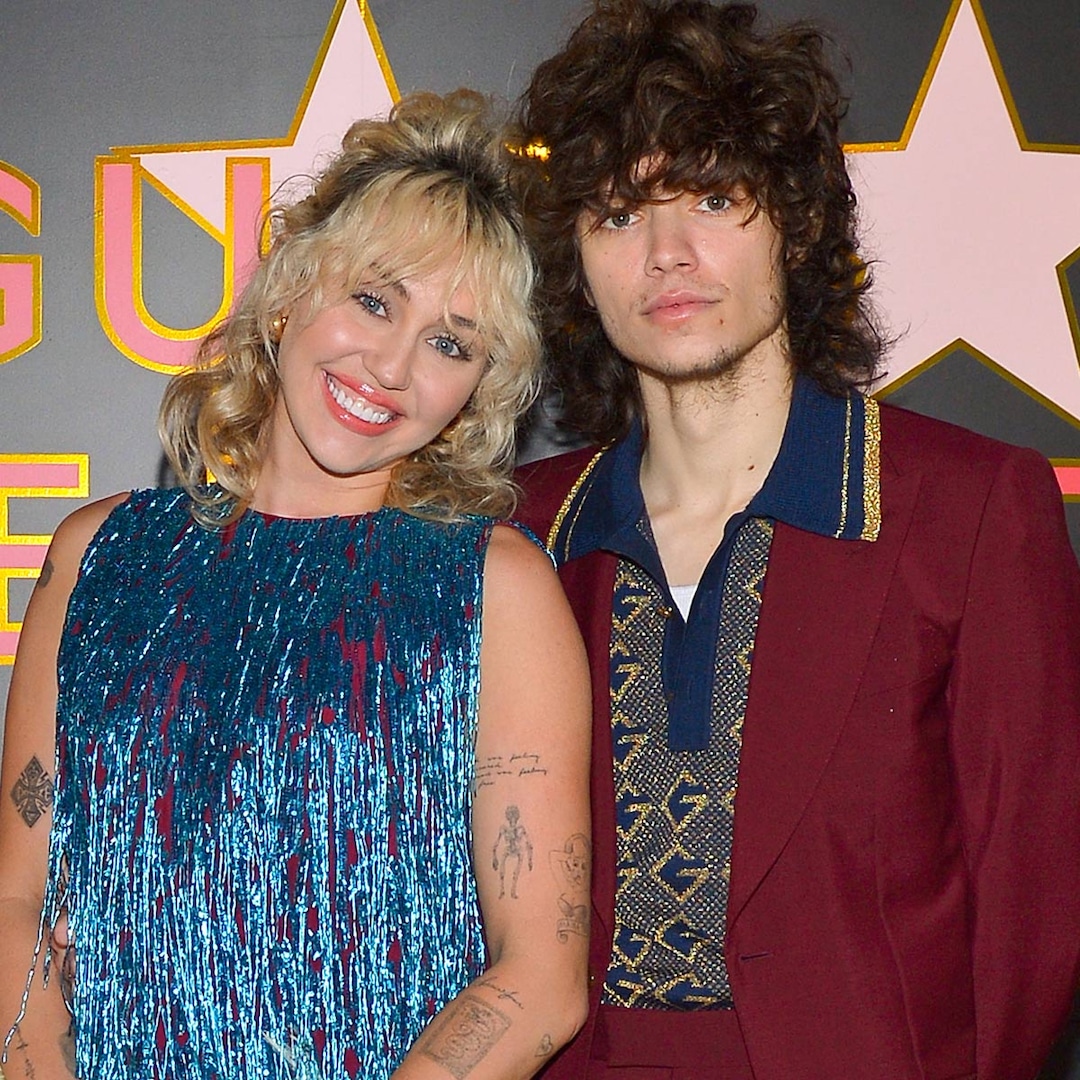 The couple's romance is moving at speed right now as Cody shared a picture on his account with a caption "move-in day" which fans speculate that maybe the singers have decided to live together. Some experts have said that even though it looks like the couple is moving very fast with their relationship but the two have a long-standing and deep friendship that we don't know about. BoBoth Cyrus & Simpson have interacted during their wild phases of life but have been now focused on music, health & people they love. ey want to do what keeps them happy & safe.
While it's too early to say that where will their relationship will go because none of the two are looking for anything serious at the moment.  Simpson while attending the Tiffany & Co. Men's Launch last week opened about his romance and said they "found each other again in a space where they are not partying but working really hard". The Australian singer revealed that he will be dropping his new single inspired by lady love, Miley Cyrus, the same tune he wrote and sang for her after her surgery. "She was like, 'If you don't put this s— out, I'm putting it out on your behalf for you. I'm getting your Spotify login and doing this s— myself,' said Simpson.
After 7 months of marriage with Miley Cyrus, Liam Hemsworth took Instagram to share the news of separation and laid low for a while. Since Miley's romance is out in open, guess there is no harm in saying that Liam has moved on too. He recently stepped out with Dynasty actress Maddison Brown. They have been spotted with showcasing their PDA in New York City. Both of them looked happy and in high spirits.
Well, Miley said it This world can hurt you, it cuts you deep and leaves a scar but nothing breaks like a heart. So love & do whatever it takes to mend your heart because you deserve to be loved. *Deep down I think everyone wants Miley & Liam to be back together but let them find their own way*