Imagine you are out on a date with someone you hit it off. Well, there are butterflies in your stomach and you gape at how much you two have in common. You can't stop chatting about your favourite Netflix shows, ambitions, political views etc. The date gets over and you can't wait to meet that person again. You wonder if the person also found the date equally intense. However, it isn't so and you never hear from them again.
The feeling wasn't mutual and the person failed to mention it to you in person or over chat. He or she just randomly disappeared from the interwebs and even blocked you on chatting platforms. That, in today's society, is called ghosting. And it really hurts several people and affects their emotional and mental well-being.
Soul crushing as it may be, it happens to so many people and is common, especially when it comes to dating apps and online dating. The worst part of it is, not knowing what went wrong and us questioning our self-worth. So we have some tips that might help you in navigating a heartbreaking experience.
1. Positive Self-Talk
Resident relationship expert at Eharmony Dr. Seth Meyers suggests healing through positive thinking. "There are certain things you can tell yourself, what psychologists call 'positive self-talk,' that will help you manage the disappointment and allow you to regain your confidence," he says. This might be as simple as calling up your old school/college friend and having a heart-to-heart talk with her or even sitting down for a chat with dad.
2. Bond Over Ghost Stories
Melissa Hobley, global chief marketing officer at OkCupid, reports that mentions of ghosting on OkCupid increased 21 percent since the beginning of 2019 and 38 percent in the past year. "Ghosting is nothing new, we just actually have a name for it now," she add. With numbers like this, we know we aren't the only ones to have been ghosted. You can share ghosting stories with your bff or co-worker or maybe have a girls' night out and bond over these experiences.
3. Avoid Binge Eating
When we feel rejection, the body takes it literally and we face a huge upheaval of emotions. We end up binge-eating junk food and getting into some really bad habits. So the next time you are in a tense situation, do not raid your refrigerator for ice-cream or chips. Instead take this time to concentrate on your inner well-being and eat wholesome meals.
4. Get Back Out There

Ghosting means that person doesn't respect you.
So stop stressing over someone who doesn't value you for the person you are. Well, we can't guarantee you a ghosting free dating experience, but it is necessary for you to have a social and a romantic life. So wear your dancing shoes and get back out there.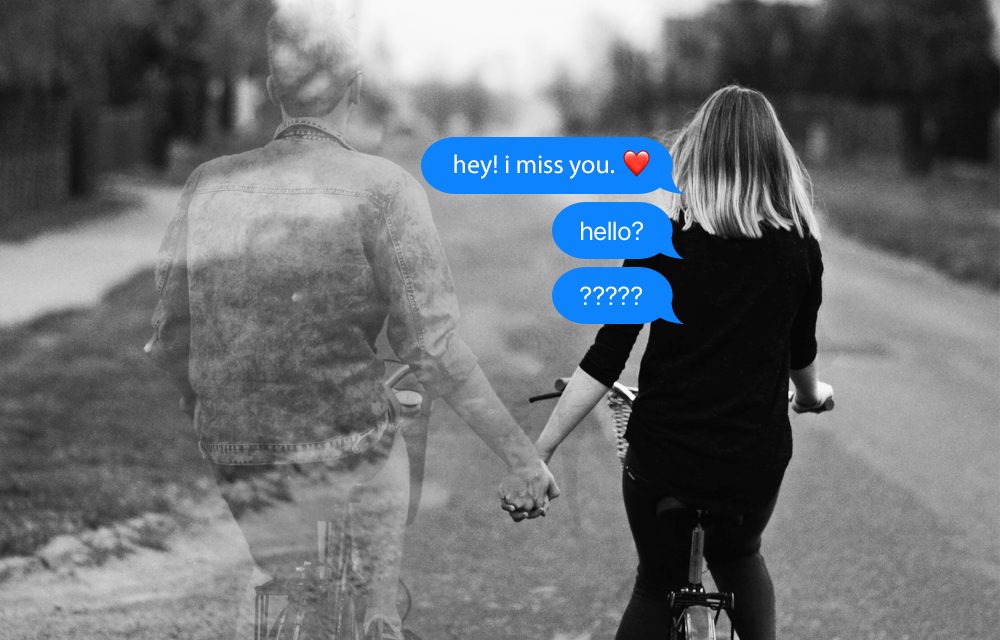 5. Give It Time
There's only one way to find closure and healing your bruised heart and ego after you've been ghosted, and that is time. This might seem like grandma's old advice, but hang in there. Before you start swiping left and right on strangers, introspect on what it is that you are really seeking. Heartbreak needs some time to heal and you can take your own sweet time to get over a nasty dating experience.