Top 10 Non Nepotism Actors in Bollywood
Nepotism, the feared N-word in Bollywood, has been in the news a lot lately. Only our favorite celebs can determine whether it has been a help or a burden. While the Bollywood connection has benefited certain star kids, including Janhvi Kapoor, Ananya Panday, and Sara Ali Khan, there are others, including Tushar Kapoor, Sonakshi Sinha, and Twinkle Khanna for whom it clearly did not. But several well-liked celebrities have publicly discussed nepotism and how it has affected their careers.
Not every newborn is blessed with a silver spoon. Some people make objectives and work incredibly hard to accomplish them. When discussing the film industry, all we see is the glitz and aura of the celebrities, but no one is aware of the struggles they faced to get to the top. Here is a list that will help us better understand the "insider vs. outsider" argument.
Rajkummar Rao 
Rajkummar Rao, a rising actor, was originally born Raj Kumar Yadav on August 31, 1984, in Gurgaon, Haryana. Rajkummar Rao grew up in an extended household with two older brothers and three close relatives. Born to Mr. Satya Prakash Yadav, a government employee, and Mrs. Kamlesh Yadav. He frequently engaged in plays during his time in school, which led him to discover his love for acting. Rajkummar moved to Delhi after finishing his 12th year at Blue Bells Model School and became a member of the Kshitij Theater Group. He was highly motivated throughout his entire acting career by Manoj Bajpayee and his accomplishment. Rajkummar enrolled in the prestigious FTII: Film and Television Institute of India, Pune, a two-year acting program in 2008.
Rajkummar Rao appeared in the movie Shahid in 2013. Finally, his efforts to flesh out the character of Shahid Azmi, the primary character, paid off. He received rave praises for his outstanding performance as this emotionally complex character. His Shahid has strength, pain, and controlled wrath, but he also has great charm, says Anupama Chopra, calling it a "triumph." For this blockbuster movie, he received the National Film Award for Best Actor.
In the same year, he also offered us the critically acclaimed drama film "Queen." The prestigious Busan International Film Festival hosted its international debut. Rajkummar Rao went on to perform in Dolly ki Doli, Behen hogi Teri, Hamari adhuri Kahani, and Shaadi me zaroor aana, among other well-known films.
2.  Anushka Sharma
The success story of Anushka Sharma deserves to be documented. She was the "outsider" or the non-Nepotism star who worked so hard to succeed. After a modeling career, she gradually made a name for herself as one of today's top actors. In Rab Ne Bana Di Jodi, when she made her acting debut alongside Shah Rukh Khan, she played a vivacious Punjabi girl, a part that stayed with her for some time. Despite being advised at the time that she "wasn't the best attractive girl," it was a launch of a lifetime.
Meanwhile, 
Rab 
Ne 
Bana 
Di 
Jodi 
did 
not 
instantly 
make 
her 
a 
star; 
rather, 
it 
was 
not 
until 
Band 
Baaja 
Baraat, 
in 
which 
she 
starred 
with 
Ranveer 
Singh, 
who 
was 
also 
making 
his 
film 
debut, 
that 
her 
talent 
became 
apparent. Anushka has since moved on from the "bubbliness"
of 
Rab 
Ne 
Bana 
Di 
Jodi 
and 
Band 
Baaja 
Baraat, 
playing 
a 
range 
of 
roles. She performed

the

heartbreakingly 

flawless 

character 

of 

an 

abused,
enraged 
lady 
in 
NH 
10, 
a 
somber 
reminder 
of 
honor 
killing. A bloodied Anushka goes down a dusty, demolished path, preparing to kill the
man 
who 
killed 
her 
husband, 
in 
possibly 
one 
of 
the 
greatest 
scenes 
of 
her 
career. Anushka has starred in several blockbuster films, including Sultan and PK, and has resisted being outdone by her enormously popular co-stars Salman Khan and Aamir Khan. She acted in Karan Johar's 2016 film Ae Dil Hai Mushkil, which explored the idea of unrequited love. Despite the film's mixed reception, Anushka's nuanced performance was highly praised. After the Zero fiasco in 2018, the star may not have signed a film deal for four years, but she stayed busy with her production endeavors and clothing business. Her film project, Bulbbul, a graphic reminder of domestic violence, got a high appreciation for its cast and compelling yet brutal plot.
Ayushmann Khurrana was born on September 14, 1984; up to the age of three, he went by the name Nishant Khurrana. He is the son of P. Khurrana, an astrologer and astrology author, and Poonam, an MA-educated homemaker. Ayushmann also started developing a passion for writing and literature.
Ayushmann, an Indian actor and singer, is one of the world's top 100 most influential persons. He has come a long way, from winning the popular television program MTV Roadies to becoming a talented and inspirational actor. Vicky Donor, Ayushmann Khurana's directorial debut, came out in 2012. He had attended workshops, completed a variety of film-related preparations, and strengthened his interactions with medical specialists. The song "Pani da ring," which he wrote some time ago, was what he sang best.
As a result, Vicky Donor became quite successful, making over 610 million dollars. "Khurrana's frank personality and roguish look ensure his sharp street drollery works like a breeze," Rediff.com wrote in the deluge of reviews. At the Filmfare Awards, this movie helped him win the prizes for Best Male Debut and Best Male Playback Singer. The movies Dum Laga ke haisha, Bareilly ki barfi, Shubh mangal savdhan, Dreamgirl, and URI- the surgical strike all showcase his acting prowess. As a result, he won two prestigious awards: the Best Actor Filmfare Critics Award and the National Film Award for Best Actor. Ayushmann expertly captured every character, whether they were in hilarious comedy dramas or breathtaking crime thrillers.
Sidharth Malhotra's Bollywood debut with Karan Johar's "Student of the Year" was nothing short of a dream come true. But it hasn't always been a bed of roses for the handsome man who recently revealed his difficult times.
Sidharth said that he got his start in Bollywood as an assistant director for the movie "Dostana" when he was just a young aspiring actor. Before that, he tried his luck with commercials, but he encountered numerous setbacks on the way. Online reports claim that the actor failed his first audition but quickly won a significant advertisement. But after receiving numerous rejections, he found himself back in the same situation, which was quite demoralizing.
This is not to suggest that he didn't have any successes; they were just seldom. His emotional spectrum was not fully explored, and it seemed like he was clinging to thin air or trying to duplicate the popularity of his prior films. Occasionally, it was the decision of the movie itself, such as the fairly puzzling Baar Baar Dekho, the noisy Marjaavan, and the completely forgettable Jabariya Jodi, where he and Parineeti Chopra attempted to repeat the popularity of Hasee Toh Phasee. Even a successful film like Kapoor & Sons couldn't be attributed to him because outstanding actors like Fawad Khan, Alia Bhatt, and Ratna Pathak Shah took the lead roles. 
Vishal 
Batra, 
the 
late 
Captain
Batra's 
brother, 
and 
producer 
Sabbir 
Boxxwala 
first 
approached 
him 
almost 
five ye
ars Ars
ago. Sidharth spoke candidly about his dissatisfaction with the script in an interview, saying that he felt 

it
was 
a 
great 
burden 
to 
describe 
someone's 
life 
narrative 
in 
just 
two 
hours. Siddharth felt a fascination for it an
d 
freely 
explored 
Captain 
Batra's 
life 
and 
character. Shershaah's enormous success is evidence that everyone involved in the project put a lot of effort into making it a success.
Model-turned-actor Taapsee Pannu hails from Delhi. Since 2010, the year that marked the beginning of her film career, she has also worked in more than ten Bollywood films in addition to the South Indian film industries of Tamil, Malayalam, and Telugu. She was the daughter of Dilmohan Singh Pannu and Nirmaljeet Kaur Pannu on August 1, 1987. In Delhi, she attended Mata Jai Kaur Public School.
None of her relatives have experience working in the film industry. The future of Taapsee Pannu's acting and modeling careers was also unclear to her parents. Her mother had a preference for Indian cinema, but her father valued a strong intellectual foundation. Taapsee Pannu casually filled out the entry form for the Channel V Get Gorgeous Pageant while browsing the web one day. She was selected, much to her astonishment! She began her modeling career in this manner.
With the Siddharth Suryanarayan, Rishi Kapoor, and Ali Zafar-starring film Chashme Baddoor, she made her Bollywood debut. She was honored with the Edison Awards' 2014 Most Enthusiastic Performer Female Award for her remarkable work in the Tamil film Arrambam, which was released in 2013. For the movie, she was also given the Best Supporting Actress Filmfare Award. She received praise for her performances in the Bollywood films Baby, Pink, The Ghazi Attack, Judwaa 2, and Dil Juunglee. Her future films include Tadka, Soorma (in which she plays Harpreet), Mulk, and Manmarziyaan. She starred in the critically acclaimed and financially lucrative movie Baby in 2015. Later, she appeared in the comedies Judwaa 2 and Naam Shabana as well as the drama Pink (2016) and the war movie The Ghazi Attack (2017). 
6. Bhumi Pednekar
One of the most well-known actresses in the entertainment sector is Bhumi Pednekar. Ayushmann Khurrana, Sushant Singh Rajput, Manoj Bajpayee, Akshay Kumar, and more actors have been on screen alongside her. Success didn't come to Bhumi right away. She thinks that her success was a result of her hard work and good fortune. "Even though I've been really fortunate, I've put in a lot of effort. After spending six years working behind the camera, I finally got my chance. I got my start when I was young, but I was fortunate to be given the chance, said Bhumi Pednekar.
Bhumi Pednekar began her career with Yash Raj Films as an assistant casting director. For successful movies like Band Baaja Baaraat, Rocket Singh – Salesman of the Year, Kill Dil, and others, she oversaw the cast. She believes that celebrity children receive training to work in the industry at a very young age. Bhumi Pednekar, however, also thinks that because she accomplished everything on her own, her journey is unique and satisfying.
7. Nawazuddin Siddiqui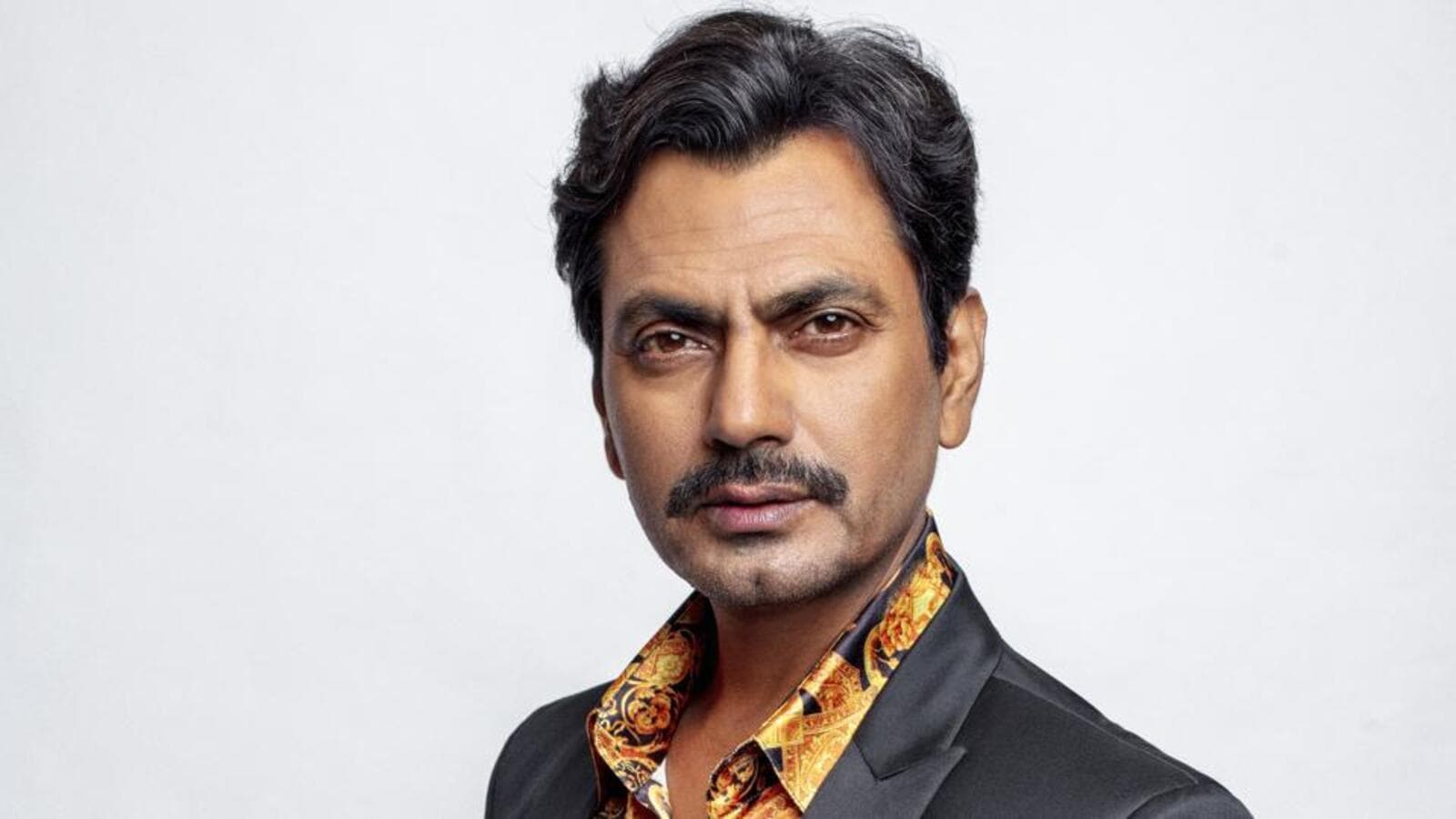 Nawazuddin Siddiqui was born into a zamindari Muslim family in the small town of Budhana in the Muzzafarnagar region of Uttar Pradesh, India. Being the oldest of eight children, his family wasn't particularly wealthy in that location. They consequently relocated to Haridwar, Uttarakhand, where Siddiqui finished his chemistry undergraduate degree. He then began working as a chemist in a petrochemical plant in Baroda. He relocated to Delhi in quest of a better way to support himself but wound up working as a watchman at several locations.
His first big break came in the form of Anurag Kashyap's 2007 film "Black Friday." In 2010, he gained widespread acclaim and notoriety for his acting abilities through "Peepli Live." He played Chakku for the first time in "Patang" in 2012, which was a significant starring role. It was shown at the Tribeca Film Festival and the Berlin International Film Festival. His film career reached a turning point in 2012 with the release of "Kahani" and "Gangs of Wasseypur." They performed admirably at the box office, and Nawazuddin was the name on everyone's lips. Since that time, he hasn't turned around. He was acknowledged as a superstar with enormous potential. Following this, Nawaz worked on other movies, including Raees, Kick, Talaash, Bajrangi Bhaijan, and Badlapur, and how could we forget the Oscar-nominated "Lion."
This versatile and gifted actor has experienced everything in life, from being a background player to a leading man and attending film festivals like Cannes. Because Nawazuddin was a regular youngster who didn't come from a wealthy household, this is an inspiring rags-to-riches tale. He was merely a commoner like many others who aspire to that, but he succeeded thanks to his tenacity, diligence, and patience.
8. Jacqueline Fernandez
Jacqueline, a citizen of Sri Lanka, started out in show business by modeling in the early 2000s. In 2006, she was named the Miss Sri Lanka Universe titleholder. After pulling off the major feat, Jacqueline made the decision to leave her native nation behind and travel to India on the advice of an agent to try her luck as a model there. The actress had no contacts in India at the time, but she was confident that she would one day become well-known.
After a few years of battling, Jacqueline was cast in the lead role of 2009's fantasy action comedy "Aladin," with Riteish Deshmukh. The Sujoy Ghosh-directed film, which included actors like Amitabh Bachchan and Sanjay Dutt and won Jacqueline accolades for best female debut, ended up being a huge failure at the box office. Another dud, Jaane Kahan Se Aayi Hai, which was also launched that year, came after this. Jacqueline's situation deteriorated when she stopped receiving any job following two consecutive failures. The actress, however, did not have to stay at home for very long because, in 2011, Mohit Suri's Murder 2 gave her her big break.
9. Kartik Aryan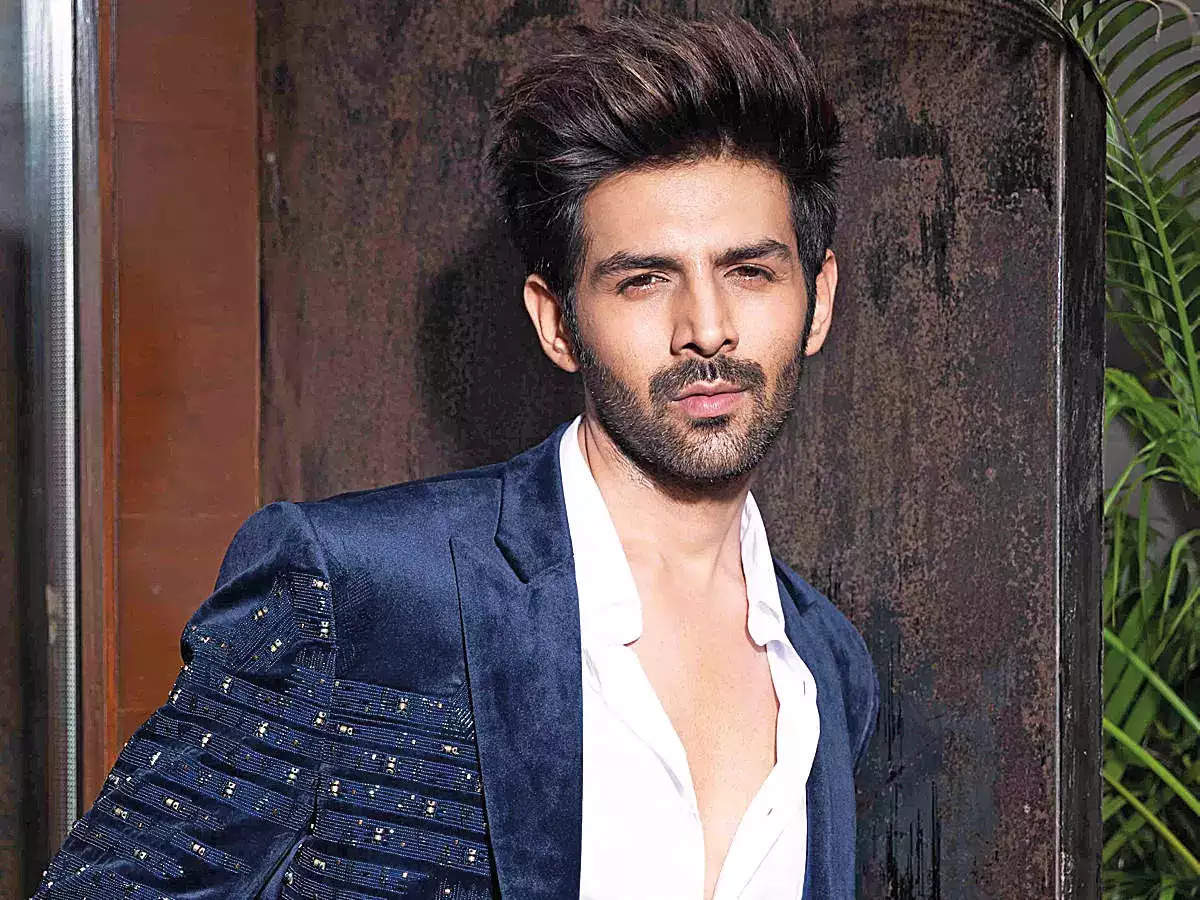 Filmmakers are currently lining up outside of Kartik Aaryan's door as he capitalizes on the popularity of back-to-back hits. His journey has not, however, been simple, and he has experienced his fair share of hardships. Kartik said that Shah Rukh Khan's performance in Baazigar inspired him to pursue his acting goals. "Gwalior, a little town, is where I was born. My parents worked in the medical industry, and I intended to major in engineering. However, when I watched Baazigar in 9th grade, I knew I wanted to be on the opposite side of the television, the man claimed.
Kartik was able to land Pyaar Ka Punchnama thanks to an audition announcement. They repeatedly auditioned me because they loved me. The monologue from my final audition script later took on my persona! Finally, I was at the Andheri station when I received the role and I instantly called my mother! She was unable to believe it. What I had thought was a possibility after 2.5 years of struggle was finally a reality.
Despite the fact that Pyaar Ka Punchnama was a surprise hit, Kartik did not immediately start receiving offers. "Until my third film, I shared a flat with 12 boys! My mother was insistent that I get my degree at the time, so while we were shooting, I took my tests and everyone in the exam room took pictures of me! But I realized that she wished for a stable future for me. Sonu Ke Titu Ki Sweety's box office triumph, however, helped Kartik's situation improve.
10. Siddhant Chaturvedi
Siddhant Chaturvedi has been "buying for life" since he was a young child. Now a rising celebrity (whose most recent performance as businessman Zain Oberoi in Gehraiyaan impressed with his nuanced portrayal), a part of him misses the trip he used to make when his mother sent him out to run errands and longs for anonymity. Everything about this project was sacred, and it was through these ramblings that the actor discovered and developed his calling and his skill.
The divisive Gehraiyaan, the actor's most recent film, has split viewers and critics into lovers and enemies. There's no feigning apathy, it appears, but what remains constant is that everyone has something to say about the Shakun Batra movie. This gives viewers enough to think about after the credits have rolled.
Siddhant Chaturvedi idolized the greats of Hindi cinema as a child. Every Friday, Chaturvedi would visit the Hub Multiplex in Goregaon with his father, a chartered accountant, to see both blockbusters and flops. Two decades later, one discovers that the teenager from the 1990s indeed sees Gully Boy in the same way. Both viewers and critics were captivated by his tenacious portrayal of MC Sher, the mentor of the lead character Murad (Ranveer Singh). The movie, which was partially based on the lives of Mumbai rappers Divine and Naezy, popularised India's burgeoning hip-hop scene and established Chaturvedi as a rising star. The actor struggled to find times for the assignments that were given to him afterward. However, Chaturvedi wasn't always lucky when the phone rang. His path to sudden stardom took over ten years.
Now, 
Siddhant 
Chaturvedi 
is 
anticipating 
shocking 
both 
himself 
and 
the 
audience. 
He 
aspires 
to 
work 
in 
a 
variety o
f 
genres, 
including
humor,
drama, 
action, 
and 
romance. 
He claims that to be a successful actor, one
must 
be 
"like 
water," 
or 
capable 
of 
doing 
everything.