10 Indian Films We Hope Bollywood Does Not Remake
Remakes of Indian movies in other Indian languages are nothing new. However, it seems lately that the moment a movie goes well in another location, Bollywood immediately buys the rights to adapt it. It almost seems as if someone else does the labor-intensive task while Bollywood benefits. Kabir Singh, a Bollywood remake of the Telugu film Arjun Reddy, was one of the year's biggest box-office successes. Shahid Kapoor has appeared in the remake of the Nani-starring Telugu flick Jersey. Ala Vaikunthapurramuloo, another huge success for Allu Arjun, will follow. While many of these will blend in perfectly with the Bollywood world, others of these movies should be left alone. Not every story can be changed, and not every actor can be changed. That has already been demonstrated by a few remakes that performed a poor job of living up to their original works.
Hollywood movies have been quickly used as inspiration by Bollywood to replicate their films, and there are also popular South Indian movies and other regional projects in development. If destroying the enjoyment of some excellent originals wasn't bad enough, some filmmakers attempted to recreate certain significant Bollywood masterpieces but failed horribly. No amount of wizardry from the 21st century could replace these originals, especially these subpar remakes. Here is a list of movies we adore and want to see Bollywood avoid replicating.
Mayanadhi (Malayalam)
This movie about love indulges in ambiguity, with characters and events that aren't resolved, which makes it feel like a bulldozer to the heart. There is comfort in change. The charm will be lost if this movie adopts the Bollywood approach of hyped cinematic moments, moral narratives, and gratifying resolutions. Our protagonist in this story performs 100 pushups every morning but is reluctant to mention it. There is a violent brother who will not receive retaliation. This is the tale of a man who chooses between finding real love and wealth. After striking a police officer, Madhav fled the city with a large sum of cash. Being able to support Aparna Meera financially, he decides to travel to Dubai to win her back.
When Madhav (Tonivo Thomas) barely avoids a confrontation, he makes contact with Aparna Meera (Aiswarya Lakshmi), a struggling model and the family's sole provider. The plot centers on how Madhav persuades Appu to travel to Dubai with him and how he eludes the police. The movie is slow-paced and occasionally boring because of the slow narration because it is a Malayalam film. We can feel Madhav and Appu's suffering because of the love narrative and the on-screen connection between the lead couple. The film Mahanadhi is unquestionably distinct from the most recent. The best part of all is when Madhav chastises Appu to motivate her. Cameo appearance by Aparna Balamurali. The movie's straightforward speech conveys the emotions' power and intensity.
2. Bakita Byaktigoto (Bengali)
Due to its relative obscurity, Bakita Byaktigato, the best Bengali movie you were unaware of, appears safe from being remade. The film's unconventional fundamental conceit is that of a novice filmmaker doing a love documentary who, while doing so, accidentally stumbles onto a community where every visitor is said to fall in love. But what if an unimaginative director were to take control of this idea? The village in question is Tehatta in Nadiya, the home of Chaitanya Mahaprabhu, where many of the movie's mystic concepts appear to have their origins. Pradipta Bhattacharyya is the filmmaker. Remakes appear wrong on so many levels, it's absurd. Sankhayan Ghosh. The first film by Pradipta Bhattacharyya, Bakita Byaktigato (translated as "Rest is Personal"), is the kind of movie that makes you think in this way after watching it. It is a movie that, despite being firmly grounded in fact, blurs the lines between reality and imagination and puts a lot of emphasis on magic realism.
Ritwick Chakraborty, an amateur documentary filmmaker, breaks the fourth wall in the movie's opening sequence and asks you several straightforward, essential questions about love. such as "How can two people fall in love?" and "What is love to you?" It has been proven that he is producing a documentary on the subject of love in general. Random commoners appear and provide their unique viewpoints. However, the filmmaker soon becomes clear that his true goal is to find love for himself. He tells the audience that he has never been in a healthy relationship and has never felt love. To comprehend love and have his own experience with it, he is desperately trying to find love. He soon decides, out of desperation, to make random romantic propositions to strangers over the phone, online, and even in person. As you can think, this doesn't help him at all and only drives him farther down the path of despair. He tries to move on while acknowledging the possibility that he may not find love. But one day he runs into an astrologer/palmist who informs him about this village named Mohini, which is just like any other Bengali village in terms of appearance (Seduction).
If a person visits Mohini alone, they fall in love. A couple's love only becomes stronger if they part ways. And if two people—one in love with the other but the other with whom they are not in love—go together, the unloved person would inevitably lose their affection. At first, the filmmaker doesn't believe him, but the astrologer advises him to go meet some people who have visited Mohini and personally felt its charm. The filmmaker, who is still not entirely convinced after seeing these people, becomes captivated by the whole situation and chooses to go. The actual movie then begins, drawing you into its lovely universe, captivating you, perplexing you, and concluding with a finale that (but definitively) resembles Birdman.
3. Super Deluxe (Tamil)
In Super Deluxe, four interconnected stories make it difficult to determine who authored what. Vaembu (Samantha Akkineni in a standout performance) and Mugil (Fahadh Faasil) are partners in a marriage of convenience. They experience a tragic yet hysterically humorous incident, which sets off a chain of unanticipated happenings. You wonder what would have happened to Chappai and Subbu (from Aaranya Kaandam) if they had shared a home given their contradictory yet endearing personalities. A diverse group of young people in search of bittu padam at another location approach a CD store. I kept picturing Chittu and his friends from Aaranya Kaandam and wondered if this was their coming-of-age tale before they learned the skill of wooing older ladies. With a forceful "avaru en appa," Kumararaja dismissed the antagonistic relationship between Kodukapuli and Kalaiyan without actually delving into it. He does, however, in Super Deluxe, which features Rasukutty and Shilpa (Vijay Sethupathi). The representation of a transgender person, Shilpa, is the most truthful in a long time. She is humanized, and it is clear why society rejects her.
Serupa maathi podra mathiri is how she describes sexuality, and we can relate to her. When she is attacked at a police station, we can feel her helplessness. Vijay Sethupathi's casting as this complex, sinister character has helped. When Shilpa meets Arputham, he especially brings a certain vulnerability (Mysskin). This leads us to the incredibly charming tale of Arputham and Leela (Ramya Krishnan in her boldest role yet). Humor can be found in the most unexpected locations in Super Deluxe. Rasukutty claps sharply in response to Shilpa's demonstration of how transgender people make money and exclaims, "Ae…super pa nee." The movie pokes a dig at Aaranya Kaandam when a criminal asks a crucial question: kadaisiya Enna padam paatha? Recall the teasing between Kamal and Rajini. A person who practices intense religion ignores crucial knowledge. He has lived a lie his entire life. Additionally, he discovers diamonds inside the sacred sculpture when he cracks it open. It's a wonderful addition. A different director would have given a justification. Not Kumararaja.
No other director has likely romanticized the Tamil film cosmos with references to popular culture as much as Kumararaja.
4. Nagarkirtan (Bengali)
Nagarkirtan, a movie directed by Kaushik Ganguly, is a near-perfect piece of filmmaking. After a string of disappointing directing efforts over the previous couple of years, the director finally delivers a picture that is both strong and sympathetic, offering a biting critique of transgender existence in modern Indian society on the one hand and a heartwarming love story on the other.
Madhu works as a delivery guy for a local Chinese restaurant in modern-day Kolkata and moonlights as a flutist for a kirtan party. As Madhu's buddy, the transgender Puti resides in a transgender neighborhood. To the dismay of Puti's guru-maa, the gang's madam, Madhu, and Puti fall in love after the meeting. Madhu and Puti resolve to go but quickly come to the conclusion that there is nowhere to go that won't raise attention or elicit snickers. I don't want to reveal any more of the plot because doing so would be doing the movie a major injustice and disrespect.
The movie acts as a mirror for us, bringing to mind all the times we have averted our eyes at the unsettling image of a trans person rapping on our car windows or clapping their hands in the hope of receiving charity. Their shadows are seen as unlucky, and any respectable member of civilized society would find their company to be exceedingly unappealing. They have always been perceived as a group of shameless miscreants who cannot be trusted. However, Nagarkirtan serves as a reminder that transgender persons are simply people. People, just like the rest of us. It immerses us completely in their world and their feelings and provides us with a merciless glimpse into their situation—a sight that we are powerless to turn away from. The movie tells us that every single day, there is always a new entrant in some gang of transgender people in the city in a gut-wrenching moment that doesn't hesitate to poke us in the eye. What is their origin? Nobody is aware. However, they arrive after being cast aside by friends and family, scorned by society, and rejected by those who were supposed to welcome them. They are not to blame for any of this. All of this is the result of a basic natural whim.
5. Minnal Murali (Malayalam)
The Malayalam superhero movie succeeded where Bollywood has failed despite numerous tries and substantial expenditures by giving us a native superhero. The realism and seamless narrative of the Basil Joseph-directed film distinguishes it from earlier Indian superhero films.
Kerala has now produced India's first truly outstanding superhero film. India has finally mastered the superhero genre with Basil Joseph's brand-new Malayalam flick Minnal Murali, currently available on Netflix. Indian forays into the superhero genre had produced mediocre outcomes before Minnal Murali. The biggest issue with Indian superhero cinema seemed to be our directors' discomfort with fusing the idiom of Indian mainstream cinema with the logic of superhero films, as evidenced by the painfully tacky Krrish films from Bollywood to Mysskin's 2012 Tamil feature Mugamoodi.
In Minnal Murali, Basil Joseph, Arun Anirudhan, and Justin Mathew avoid this issue by taking a lighthearted approach to the superhero genre rather than trying to make their plot grim. In one past instance of Indian superhero cinema, this strategy was used.
Minnal Murali is a film about Jaison (Tovino Thomas), who gains superpowers after being struck by lightning, and is set in a semi-rural Kerala town. All is well until Selvan (Govind Somasundaram), a different guy in the town who was struck by lightning on the same night, turns out to be Jaison's arch-enemy. Throughout its 158-minute running time, Minnal Murali stubbornly maintains its position. The Minnal Murali's atmosphere and characters are always strictly local, which is the hallmark of current Malayalam film that has attracted widespread national acclaim despite having themes that are universally appealing to fans of the fantasy and superhero genres.
Minnal Murali has a fable-like feel due to its semi-rural environment, where no one is familiar with the idea of a superhero. The lack of any obvious indication of the period in which the movie is set heightens this dream. There aren't any cell phones. The movie's premise is introduced with the help of television early on, but the overall goal is to create an environment free of most signs of technology, which is a great idea.
6. Kumbalangi Nights (Malayalam)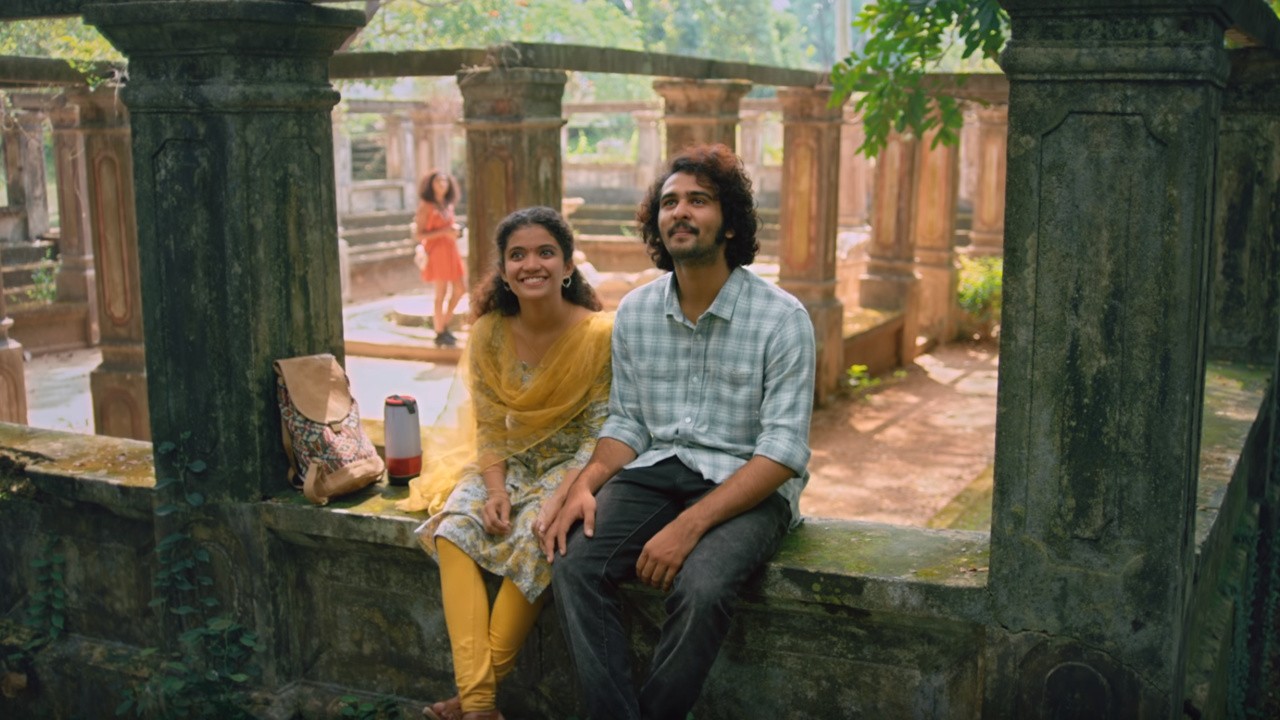 Kumbalangi Nights, one of the biggest Malayalam films of 2019, is a prime example of a lay-of-the-land film that takes the care to create a universe and thoroughly research its people before imposing something as urgent, vulgar, or trivial storyline upon us. At its center are four disparately useless brothers who have been abandoned by their parents and are living on the banks of a river that runs through the titular Kerala tourist destination. Saji (Soubin Shahir), a sentimental, frequently shirtless bruiser, and Bobby (Shane Nigam), a mop-topped slacker who has given up marijuana because it "makes you think, and I am not the thinking type," a self-insight he goes on to prove with his clumsy pawing of sweetheart Baby, are introduced at one another's throats, where they've been for most of their lives (Anna Ben).

The mute and sad Boney (Sreenath Bhasi), the third sibling, has already left and left these two to their own devices, in part because he lacks the voice to speak up and in part because he is sick of the pair's crap. The youngest, teenage Franky (Mathew Thomas), exhibits some potential. He plays team soccer, has a scholarship waiting for him, and seems rather charmingly seduced by the other sex. However, given the clownishness and toxic nature of his housemates, we may wonder whether this will be allowed to coalesce into anything more substantial. The movie lays down a challenge for these brothers to meet calmly and naturally: can any of them mature and become men without absorbing the worst traits of those around them?

Although much of the on-screen action may be classified as comfortable human humor, we are continually aware of how precariously near some of it is to go off the rails. When Bobby gets a haircut while asking his hypothetical brother-in-law, the stuffy barber Shammy (Fahadh Faasil), for Baby's hand in marriage, it's literal; when Saji recovers from a failed suicide attempt, he gets a smack in the face from a police inspector and the fates instead of counseling. Pushkaran skillfully punctuates the arguing with moments of sincere fraternal camaraderie to show that these guys can work well together, but throughout the first two-thirds of the movie, we are just waiting for one of them to put their foot in any given circumstance, if not to hastily dive in two-footed. Thanks to Narayanan's talented cast, especially his leads, who counterbalance the worst qualities of maleness with vivid flickers of promise that imply we might still see a nice outcome, we're never completely discouraged or horrified.
7.  The Disciple (Marathi)
The film "The Disciple" is an excellent illustration of how acting and filming can work well together, and Tamhane's picture feels especially special and powerful because of this connection. Modak has noticeable bodily transformations on the outside throughout the movie, which helps Tamhane's story jump back and forth quickly over decades. The actor hides a great lot of emotions beneath polite grins and hard gulps of self-loathing with each failure, yet Modak conveys an inner desperation that is as real as Tamhane's immobile camera. Acting and being a good musician both entail being present at the moment. These two concepts are transcended by Modak's amazing performance, especially when he's performing or practicing by himself, and he achieves the kind of purity Sharad longs for. Since he was a young lad, Sharad has desired this. Sharad received considerable training from his father, who also instilled in him a burning desire to succeed in music and a depth of understanding of music theory beyond his years. He currently resides with his grandmother and does a menial job archiving his favorite music, ancient classical recordings, into modern audio formats for low remuneration. At night, he rides his bike through Mumbai while listening to unauthorized teaching cassettes from a singing master by the name of Maai, whose tips include discovering the purity, perspective, and inner truth. These sequences are filmed in surreal slow motion to mimic the droning of the tanpura, a voice-supporting instrument.
Additionally, these sequences frequently last longer than a minute, requiring the audience to take their time. Such flourishes greatly enhance the way the story introduces you to Sharad's point of view. Whether or not a spectator is familiar with Indian classical music, Tamhane has a masterful way of drawing them into the film's numerous musical passages. Setting the scene is the first step; before any music is played, Tamhane's framing is already vibrating with people shifting in their chairs, fanning themselves, and bustling around in minor yet accumulative ways. (Throughout the entire film, background characters frequently enter and exit the frame at precise intervals.) But during the performance, Tamhane directs our focus to everyone's facial emotions rather than directing us to one particular musician. This musical film recognizes how musicians can have their silent monologues while their hands are occupied with their instruments. The faces in this film are primarily those of performers. We know that we should be paying attention to Sharad even more than the man warbling his throat at the center of the frame with impeccable breath control and microtonal confidence, his Guruji, long before Tamhane's camera gently pushes into Sharad's gaze, its expressions shifting from supportive, humbled, jealous, and insecure, back to focus on his tanpura, and back again.
9. 96 (Tamil)
Vijay Sethupathi's big debut in Tamil cinema was made possible by Premkumar, the film's cinematographer, as the story truly happened to him in real life. With "96," Prem has made the transition from actor to filmmaker. It is a mature love story that propels Vijay Sethupathi to the next phase of his career and marks the ever-enduring Trisha's triumphant return.
Ram (Vijay Sethupathi) is a professional photographer who also has a natural affinity for the outdoors and travels the entire nation to capture special events. When he unexpectedly returns to his hometown of Tanjavur, he enters his school and starts to recall the year 1994, when he was a student in the tenth grade with feelings for his classmate Janu (Aditya Bhaskar) (Gauri Kishan). Even though Janu likes him, Ram struggles with a common social disability, making it difficult for them to be together as a result of external factors. Back in the present, Ram plans the class of '96 reunion with his buddies Murali (Bagavathi Perumal), Sathish (Aadukalam Murugadoss), and Subha (Devadarshini). The married Janu (Trisha) shows up at the event, allowing the childhood sweethearts to spend some time together after 22 long years. What follows next is described in a poetic and engrossing way.
Vijay Sethupathi just played the dominant role of Rasool in "Chekka Chivantha Vaanam," and now he is "living" the part of the yearning lover (pardon the cliched expression). There are too many opportunities in the movie for VJS to demonstrate his talent as an actor, but one of them is when Trisha refers to him as a "Naattu Kattai Paiyan" and you can watch him react with amusement and discomfort simultaneously.

'96's' natural progression as it takes its time to introduce each character and go into great detail is what makes it so compelling. The close to three hours are so dynamic and entertaining despite the lack of forced humor or twists for their purpose because of the filmmaker's honesty. The film's setting in school days, first loves that weren't complicated, and friendships will undoubtedly resonate with viewers from all demographics. The straightforward scenario of a college student delivering a letter from young Ram to young Janu is described from three different perspectives, effectively explaining many of the tensions in the movie.
10. Pisaasu (Tamil)
Director Mysskin will be your man if you need someone to be able to emotionally legitimize the appearance of a ghost. As advertised, Pisaasu is a horror movie with a unique twist. The director once again demonstrates his audacity and courage by taking on the Pisaasu right away. Pisaasu performs a good job at telling a tale if that is a movie's goal.
In addition to playing the violin beautifully, Naga as the young violinist also demonstrates his acting prowess. Prayaga, the stunning ghost, has almost little of her original self left, but when she transforms into the ghost, she frightens us to death with theatrical makeup. The third eye has been added to Mysskin's uncompromising vision by cinematographer Ravi Roy. The lighting, camera movement, and shot divides not only create an eerie atmosphere but also convey frightening movements. GoPro and Mysskin's signature low-angle images accentuate the action and force us to pay close attention to the pictures. Arrol Corelli's violins are exquisite, and his BGM gives the narration the proper amount of depth.
Pisaasu is undoubtedly a work of fiction, so whether or not a viewer leaves the theatre satisfied with the narrative will depend on how they have imagined ghosts and how willing they are to adjust their preconceived notions of the supernatural.