Top 10 Best Indian Singers In Bollywood
India has a diverse population of music lovers and interests due to its rich cultural heritage. We've compiled a list of prominent replay singers, both male and female.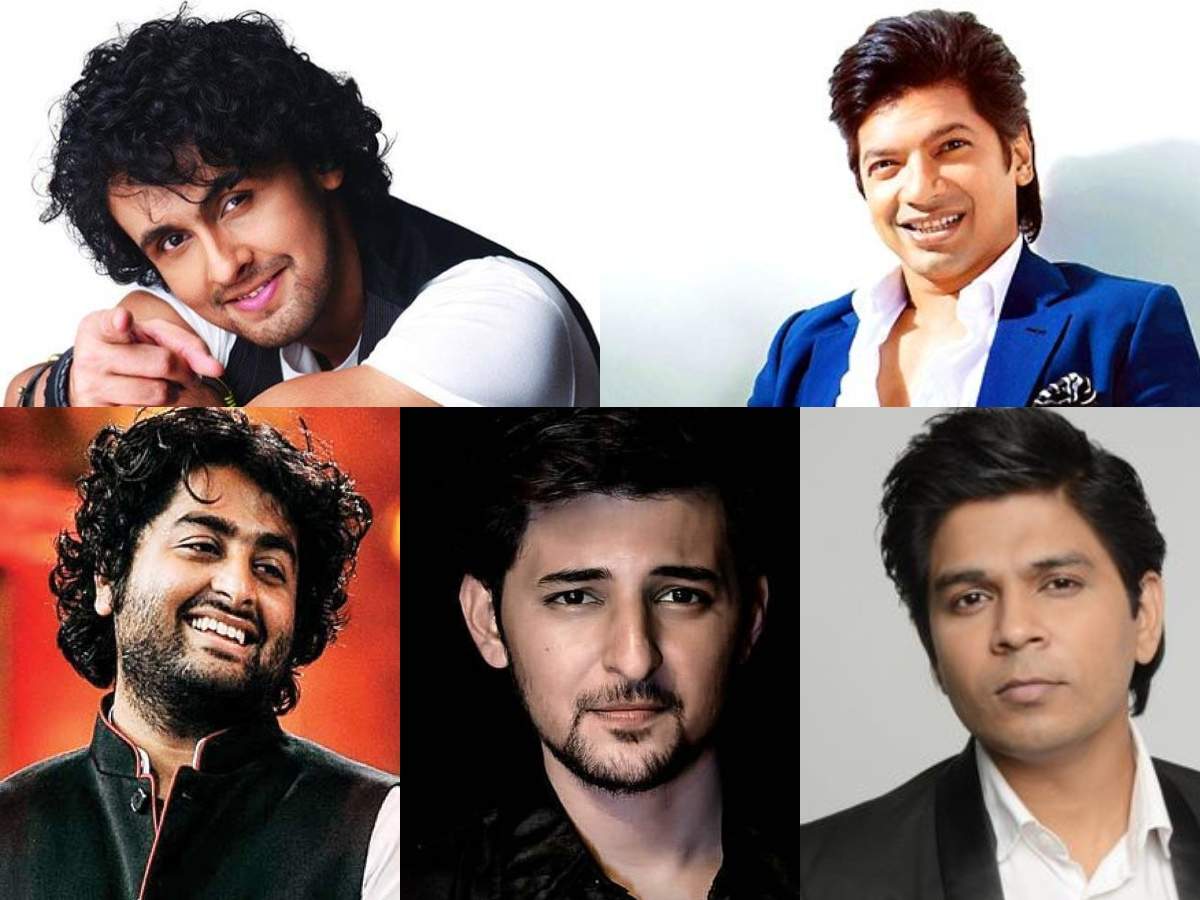 Music affects every part of our lives and we must acknowledge it. It may help us feel better or make each word more real. These amazing vocalists have always been there for us, by God's grace. In our nation, there are many different musical genres and musical hobbies, and it all depends on the person. However, most people's all-time favorites were these top Indian singers, regardless of their age. The act of singing, which involves creating musical sounds with the voice, enhances everyday speech through the use of rhythm, sustained tonality, and a range of vocal styles. A singer is a person who sings. Indian singers have achieved success in the music industry. The top 10 Indian singers in Bollywood history are listed here.
Lata Mangeshkar

On September 28, 1929, Lata Mangeshkar was born in Indore, Madhya Pradesh. She was Pandit Deenanath Mangeshkar's eldest child. He played music in Konkani and Marathi. Shevanti was the name of her mother. Her father was a stage actor and classical singer. Her mother was a Marathi woman named Sheventi, afterward renamed Shudhamati.

She was Deenanath's second wife. Shevanti's older sister, the Narmada, was his first wife. Her paternal grandmother was Yesubai Rane from Goa, and her paternal grandfather was Karhade Brahmin priest Ganesh Bhatt Navathe Hardikar.

Sheth Haridas Ramdas Lad was a successful businessman from Gujarat who was her maternal grandfather. She picked up folk melodies from her maternal grandmother, including Garbas of Pavaghdh.

They are Meena, Asha, Usha, and Hridaynath, her four siblings. Her father changed the family's last name from Hardikar to Mangeshkar to associate his family with the Goan town of Mangeshi, where he was born.

Lata was given the name "Hema" at birth. Later, her parents changed her name to Lata in honor of Latika, a female character in one of her father's plays, BhaawBandhan.

Her first teacher was her father. She began working as an actress in her father's musical production when she was five years old. Because they wouldn't let her bring Asha with her, she left the school on the first day. Bring her sister along, as she does frequently. Ustad Aman Ali Khan of the Bhindibazaar Gharana was the person who first introduced her to Hindustani classical music. In 1946, Lata performed the song "Paa Lagoon Kar Jori" for Vasant Joglekar's Hindi film "Aap Ki Seve Main." She was friends with Laxmikant-Pyarelal in the 1960s. She performed some of her most well-known songs with them. During approximately 35 years, she performed over 700 songs for them.

She performed in the songs "Jeene Ki Raah," for which she won her third Filmfare Award, as well as "Parasmani," "Mr. X in Bombay," "Aaye Din Bahar Ke," "Milan," "Anita," "Shagird," "Mere Hamdam Mere Dost," "Intaquaam," "Do Raste," and "Milan."

She performed numerous songs for Marathi movies. They were composed by Marathi music directors including Hridaynath Mangeshkar, Vasant Prabhu, Srinivas Khale, Sudhir Phadke, and her going by the name Anandghan. She performed various Bengali songs in the 1960s and 1970s. They were written by Lakshman Berlekar. "Bellane Belagayithu" earned positive reviews and was well-liked.

Throughout this time, she recorded duets with Mukesh, Manna Dey, Mahendra Kapoor, Mohammed Rafi, and Kishor Kumar. Padma Vibhushan, Zee Cine Award for Lifetime Achievements, Bharat Ratna, Padma Bhushan, Dadasaheb Phalke Award, Bharat Ratna, Legion of Honour, Maharastra Bhushan Award, NTR National Award, ANR National Award, 15 Bengal Film Journalists Award, and three National Awards are just a few of the accolades and awards that Lata Mangeshkar has received. Additionally, she has received four Filmfare Best Playback Singer Awards.

Shreya Ghoshal

Shreya participated in the reality competition Indian Idol when she was sixteen, and she rapidly advanced to the finals. In 2004, she published her first album after winning the contest.

Shreya Ghoshal has gone on to become one of Bollywood's most popular vocalists since that time. She has a wide range of vocal abilities, including Bollywood, pop, and classical. People can be moved to experience feelings they never thought imaginable by her voice, which has the power to touch their hearts.

She has provided the voice for several well-known Indian songs and films. At a very young age, Ghoshal began her singing career, and she has since found considerable success. "Tum Hi Ho" from the film Aashiqui is among Ghoshal's most well-known songs. Some of her most well-known songs include "Tum Se Hi" from Jab We Met and "Deewani Mastani" from Bajirao Mastani. In the years afterward, Ghoshal has performed playback songs for more than 400 Bollywood films, including Aashiqui (1990), Dil To Pagal Hai (1997), Taal (1999), Kabhi Khushi Kabhie Gham… (2001), Kal Ho Naa Ho (2003), Veer-Zaara (2004), and Silsila Ye Chahat Ka (2013). Ghoshal has also contributed her voice to a large number of regional language films in India, including Bengali, Tamil, Telugu, Marathi, Malayalam, and Kannada.

Shreya has provided playback for independent Hindi films like I Am (2012), Margarita with a Straw (2014), and Dangal in addition to mainstream Hindi movies (2016).

Ghoshal has performed in concerts around the globe in addition to her career in Indian film. She showed a liking for music at a young age and was determined to make it her career. At the age of four, she began studying classical music, and at the age of six, she took first place in a singing competition. Shreya's skill was rapidly acknowledged, and she soon started collaborating with some of the most well-known figures in the music business.

She made her playback singing debut in the movie Devdas in 2002. She quickly rose to the top of the list of Bollywood singers due to the instant success of her voice. Shreya has performed in hundreds of movies throughout the years and has garnered various honors, including four National Film Awards and five Filmfare Awards. She is also one of South Asia's best-known vocalists, with a sizable following both in India and internationally. She made her acting debut in the year 2002 and made her playback singing debut in the movie Devdas, for which she won her first National Film Award for Best Female Playback Singer.

Arijit SinghOne of India's most well-known singers and composers, Arijit Singh has millions of fans worldwide. He has won over the hearts of people all around the world by singing in a variety of languages, primarily Bengali and Hindi. He has also produced music in other Indian languages, and he helped pave the way for one of the biggest success stories in the history of the music business. In addition to receiving six Filmfare Awards for his work in music and film, he also received the prestigious National Award. In popular culture, he has been referred to as the "King of playback singing" due to his substantial contribution to the music industry.

Arijit Singh has gained not only honors and admiration but also a sizable bankroll. He is personally a car lover who enjoys making investments in various branded cars and upgrades. The list of his luxury car collection is provided below so that you might be inspired by his accomplishment and goal fulfillment. Arijit Singh has received praise for his ability to hit high notes and has won multiple prizes for his diverse and soulful voice. Since then, he has recorded for famous Bollywood actors like Ranbir Kapoor, Shah Rukh Khan, Ranveer Singh, and Tiger Shroff and collaborated with renowned musicians like Sajid-Wajid, AR Rahman, Amit Trivedi, and Pritam. He collaborated with Vishal Bhardwaj on the songs for the films Haider and Pataakha, and they were both great successes. Alongside musical legends like Shankar Mahadevan, Sukhwinder Singh, and Atif Aslam, he is widely regarded as one of the most well-known and in-demand vocalists in Bollywood. He is a multilingual maverick who sings for both South and Bengali cinema. Although Arijit has dabbled in a variety of musical genres, his love songs are his most well-known and are usually a favorite with audiences.

A.R. Rahman

RK Shekar, a well-known musician in the Malayalam cinema business at the time, gave birth to Rahman. In the 1960s and 1970s, RK Shekar was well-known in the Malayalam film business. He was wed to Kasthuri, and the ceremony took place in Andhra Pradesh's well-known sacred site, Tirupati. They had four kids, and AS Dileep Kumar, who used to go to work with his father every day, began learning to play the keyboard when he was four years old. Rahman, whose birth name was AS Dileep Kumar, later discovered a talent for music and piano playing. Rahman's grandparents lavished care on him and his brothers when they lived in a joint family. His father was a serious workaholic who commuted to several locations each day. When Rahman was nine years old, his father passed away, leaving the family dependent on renting out his father's musical instruments to make ends meet.

He collaborated with the best artists in the nation and attracted practically all well-known directors. With his outstanding abilities and exceptional artistic flare, he thoroughly outdid himself, winning a national award for best music direction with his debut film, Roja. Nearly every film he worked on was immediately followed by nominations and awards. Rahman is without a doubt the best musician in the nation, having written a lot of the music and performed many songs. He didn't need much time to connect with a global audience. In Japan, his music for the Rajnikanth-starring film Muthu was deemed to be the "Most Popular Foreign Soundtrack." In the interim, he upgraded Panchathan Record Inn and renamed it AM Studios, Kodambakkam, Chennai, which is now Asia's most cutting-edge recording facility. Rahman reached incredible heights in 2008 after winning an Oscar for the score he composed for Danny Boyle's movie Slumdog Millionaire. After this movie, his celebrity soared all over the world, and what continues to astound people is his consistency in creating the enchanted songs that brought him billions of followers worldwide.

 Mohit Chauhan

Indian singer Mohit Chauhan began his career with the band Silk Route, performing Indian pop music. With Silk Route, he recorded two albums: Boondein and Pehchan. After the band split up, Chauhan released his solo album Kalam in 2008, for which he wrote the music and sang the lead vocals. Chauhan participated in the entertainment channel 9X reality show Mission Ustaad.

With the song "Dooba Dooba" from the Silk Route band's album Boondein, Chauhan achieved success before entering the acting world. On the album chart, the album debuted at the top. The band Boondein received multiple honors at the 1998 Channel V Awards for their album Boondein, which had songs in Hindi, English, and Pahadi.

In the 2006 movie Rang De Basanti, Chauhan contributed a song by A. R. Rahman and started singing movie songs. Success was achieved through his songs "Khoon Chala," "Tum Se Hi," from the movie Jab We Met, composed by Pritam, and "Masakali," from the movie Delhi-6, composed by Rahman. He sang the songs "Ye dooriyan," "Tu Ne Jo Na Kaha," and "Pehli Baar Mohabbat Ki Hai" for the 2009 movies Kaminey and Love Aaj Kal, respectively.

He was raised in the Himachal Pradesh area of Sirmaur, where Chauhan was born in Nahan in the middle of the 1960s. He completed his studies in several Himachal Pradesh areas. Following his undergraduate studies at Bilaspur, Mandi, and Nahan, Chauhan obtained a Master of Science in Geology from the Dharamshala College in Himachal.

He doesn't have any formal musical training, although he can sing and play the guitar and flute in addition to other instruments. Chauhan moved to Delhi after completing his studies in Himachal, where he started the band Silk Route in 1996. Their debut album, Boondein, featured the song "Dooba Dooba." His career in Bollywood began when he performed the A. R. Rahman song "Khoon Chala" in Rang De Basanti.

Road, Mukt, Let's enjoy, Main Meri Patni Aur Woh, Rang De Basanti, Jab We Met, EMI, Welcome to Sajjanpur, Kismat Konnection, Fashion, Delhi-6, Sikandar, New York, Love Aaj Kal, and Kaminey are just a few of the Bollywood films in which Mohit sang.

Neha Kakkar

One of the most well-known singers in India right now is Neha Kakkar. She has seen tremendous success at a young age, and her tale exemplifies the power of perseverance and hard effort.

Neha was born to a Punjabi family on June 6, 1988, in Delhi, India. It was no wonder that she grew to appreciate music at a young age as her parents were both artists. Her mother is from the Punjabi area of Amritsar, while her father is from the village of Rishikesh. Sonu Kakkar and Tony Kakkar are her older sisters (born Tanmeet Kaur). Neha demonstrated a great deal of aptitude and passion for music at a young age. At the age of three, she began singing, and shortly after, she started playing in her parents' band. She has a strong voice and a remarkable knack for connecting with her audience.


At the age of three, she began singing, and shortly after, she started playing in her parents' band. Neha's early years might be characterized as being filled with perseverance and hard effort. Neha Kakkar received her education at New Holy Public School in Delhi. Neha Kakkar began singing at the young age of four when she joined her parents' band stage.

Sonu Kakkar, Neha's older sister, and Tony Kakkar, her younger brother, are her siblings. Her sister and brother are both singers, and the two of them have collaborated on multiple albums under the moniker "Kakkar's."

Neha Kakkar won season two of Indian Idol in 2010. Since then, there has been no turning back because this incredible singer has contributed to numerous Bollywood business hits. Neha always sings with passion and a lot of feeling. People of all ages adore her music, and her potent voice has followers all around the world. Her success is well-deserved because she is an incredibly talented singer.

Shaan
Shaan, who was born Shantanu Mukherjee, was raised in a musically inclined family. His father Manas Mukherjee was a composer, while his grandpa Jahar Mukherjee wrote lyrics. For Shaan and his sister Sagarika, studying music came naturally given their family's musical roots. Shaan, however, approached his quest for artistic freedom from a different perspective by pursuing "other hobbies." "Since my sister [Sagarika], who was the singer among us and was much more serious, was the one who was singing, there was never any pressure or expectation on me. In an exclusive interview with Rolling Stone India, the 49-year-old vocalist says, "But as luck would have it, singing selected me.

Shaan, who was born Shantanu Mukherjee, was raised in a musically inclined family. His father Manas Mukherjee was a composer, while his grandpa Jahar Mukherjee wrote lyrics. For Shaan and his sister Sagarika, studying music came naturally given their family's musical roots. Shaan, however, approached his quest for artistic freedom from a different perspective by pursuing "other hobbies." "Since my sister [Sagarika], who was the singer among us and was much more serious, was the one who was singing, there was never any pressure or expectation on me. In an exclusive interview with Rolling Stone India, the 49-year-old vocalist says, "But as luck would have it, singing selected me.

Tanha Dil is one album that has stood the test of time and the changing tastes in music that come with each new generation. Shaan's career is interlaced with notable projects, some of which involve international musicians like Blue, Mel C, and Samira Said. The title tune from the vocalist's magnum opus album, "Tanha Dil," was written by Shaan and composed by Ram Sampath (at the time a budding musician and member of the rock band Colourblind). The indie-pop hymn immediately became a major hit after its publication in 2000, connecting with India's young.
8. Jubin Nautiyal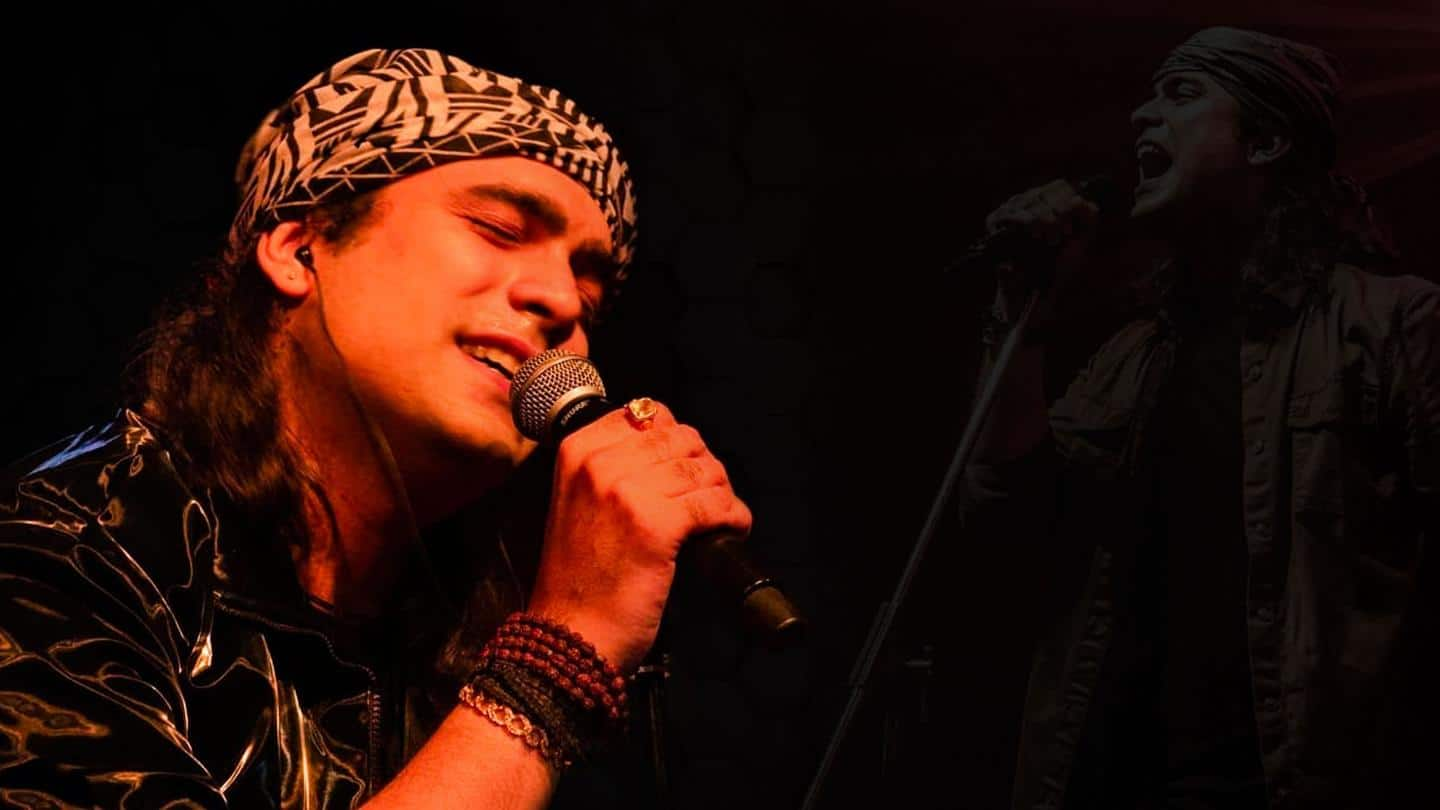 Jubin Nautiyal, a singer, tells his tale of how he rose to fame. It had always been about following his passion for him. When he was just 17 years old and visiting many music directors in Mumbai, he met A R Rahman, who urged him to develop his skill and voice's distinctiveness. He had said to him, "You learn at your roots, you learn from the individuals who have experienced your trip."
Jubin Nautiyal was born in Dehradun on June 14, 1989. His mother, Neena Nautiyal, is a businesswoman, while his father, Ram Sharan Nautiyal, is a politician in Uttarakhand. At the young age of four, he began to exhibit musical propensities, emulating his father's passion for singing. He attended St. Joseph's Academy in Dehradun for his education up to the eighth grade. He then completed his education at the Welham Boys' School in Dehradun, where he formally studied music as a subject and developed a foundation in classical music. He also picked up how to play the drums, guitar, piano, and harmonium. Nautiyal became well-known as a vocalist in his birthplace of Dehradun by the time he was 18 years old. He gave to charities while giving live performances at numerous events.
In 2012, when he felt prepared to return, he traveled to Mumbai. Though he had promised himself he wouldn't fight, that didn't happen. "I'm probably in the wrong job if I have to struggle with what I love," the speaker said. After two years, he finally got his chance. Later, after seeing a reality show, he realized he needed to put more effort into his songs. He traveled, attended classes, made recordings, and self-taught. In the previous ten years, Zubin has gained a lot of notoriety in the music industry.
9. Sonu Nigam
Sonu Nigam is a renowned playback singer, director, and actor from India. He is among the most well-known and prosperous playback singers in Hindi films.
For his contributions to the arts, the Indian government has given him the Padma Shri, the fourth-highest civilian accolade in the nation. Additionally, he has received numerous honors including a National Film Award, two Filmfare Awards, and two Filmfare Awards South. A lot of his CDs are not related to movies. He has also appeared in some Hindi films. He is referred to as "modern Rafi" in honor of Mohammad Rafi, his musical hero.

Over 5,000 songs have been sung by Sonu Nigam. Additionally known as "The Lord of Chords" and "Master of Melody," he is. In recognition of his remarkable work in the music industry, he was awarded a doctorate by Teerthanker Mahaveer University in 2018.
Sonu primarily sings in Hindi and Kannada-language movies. But he has also performed songs in various Indian languages, including Odia, Gujarati, Bengali, Tamil, Telugu, Marathi, Nepali, Malayalam, Kannada, and Bhojpuri. Sonu Nigam was born on July 30, 1973, in the Haryana city of Faridabad. His father is Agam Kumar Nigam, who was born in Agra. Shobha Nigam, his mother, is a native of Garhwal. Sonu Nigam began singing when he was four years old. He joined his father on stage to perform "Kya Hua Tera Wada," a song by Mohammad Rafi. He then began singing along with his father at weddings and other events.
He traveled to Mumbai with his father when he was 19 to start his Bollywood career. He was taught by Hindustani classical singer Ustad Ghulam Mustafa Khan.
Teena Nigam, who is also a professional singer, is his sister. His other sister, Meenal Nigam, practices yoga in Bengaluru.
Hindi, Odia, Bengali, English, Gujarati, Kannada, Maithili, Bhojpuri, Malayalam, Manipuri, Marathi, Nepali, Tamil, and Telugu are just a few of the languages Sonu Nigam has performed in. He has made rock, love, religious, Ghazal, and nationalistic music.
He has also published pop albums in the following languages: Hindi, Odia, Punjabi, Chhattisgarhi, and Kannada, as well as albums of Hindu and Islamic devotion. In addition to North America, Europe, the Middle East, Africa, Asia, and Australia, he has performed across the world.
Along with singer Asha Bhosle, Kunal Ganjawala, and Kailash Kher, Sonu Nigam took part in The Incredibles tour in May and June 2007. Later that year, in September and October, he performed solo shows in Germany and Canada under the name Simply Sonu.
The first Indian vocalist to perform in that manner was him. In 2008, he traveled throughout India to promote the Punjabi song "Punjabi Please."
10. Sunidhi Chauhan
Singer Sunidhi Chauhan's lengthy musical journey has only been a succession of ups and ups, with hits like Sheila Ki Jawani and Kamli to her credit. Many people have been rendered speechless by her intense, powerful voice. She has dominated every song to date, whether they were slow, beautiful tunes or Bollywood item songs.
At an early age, Sunidhi started taking music lessons. Because her father is a theatre artist, she was raised in a musical environment. But her mother was the one who first suggested that she pursue music. She quickly began doing performances in local competitions and exhibitions. Sunidhi received support from her family and her father's friends, which led her to seriously consider a career in music. Sunidhi decided to give up studies as soon as school was out and concentrate only on improving her voice. At the early age of 11, Sunidhi received her first significant break when she was given the chance to sing for the movie Shastra. Later, she won a singing contest for Doordarshan, and Lata Mangeshkar gave her a trophy.

When she first met Sonu Nigam, her career began to change. Sandeep Chowta, the music director, received his recommendation. The singer was then signed to sing for a movie within a few weeks, and she experienced her first taste of popularity as a result. The singing sensation had only upward movement from this point on.
Sunidhi has collaborated with some of the most illustrious figures in the music business throughout the course of her ten-year career, including A R Rahman, Vishal-Shekhar, Shankar Ehsaan Loy, and Pritam. She became well-known because of big hits like Beedi Jalaile and Sheila Ki Jawaani, and ever since then, she has continuously produced chart-topping singles each year.