In a devastating turn of events, Dr. Gaurav Gandhi, a highly regarded cardiologist hailing from Jamnagar, Gujarat, succumbed to a heart attack in the early hours of Tuesday morning. The news of Dr. Gandhi's untimely demise has sent shockwaves through the medical community and beyond. With a career spanning numerous achievements and a remarkable impact on the lives of over 16,000 patients, his loss is deeply mourned.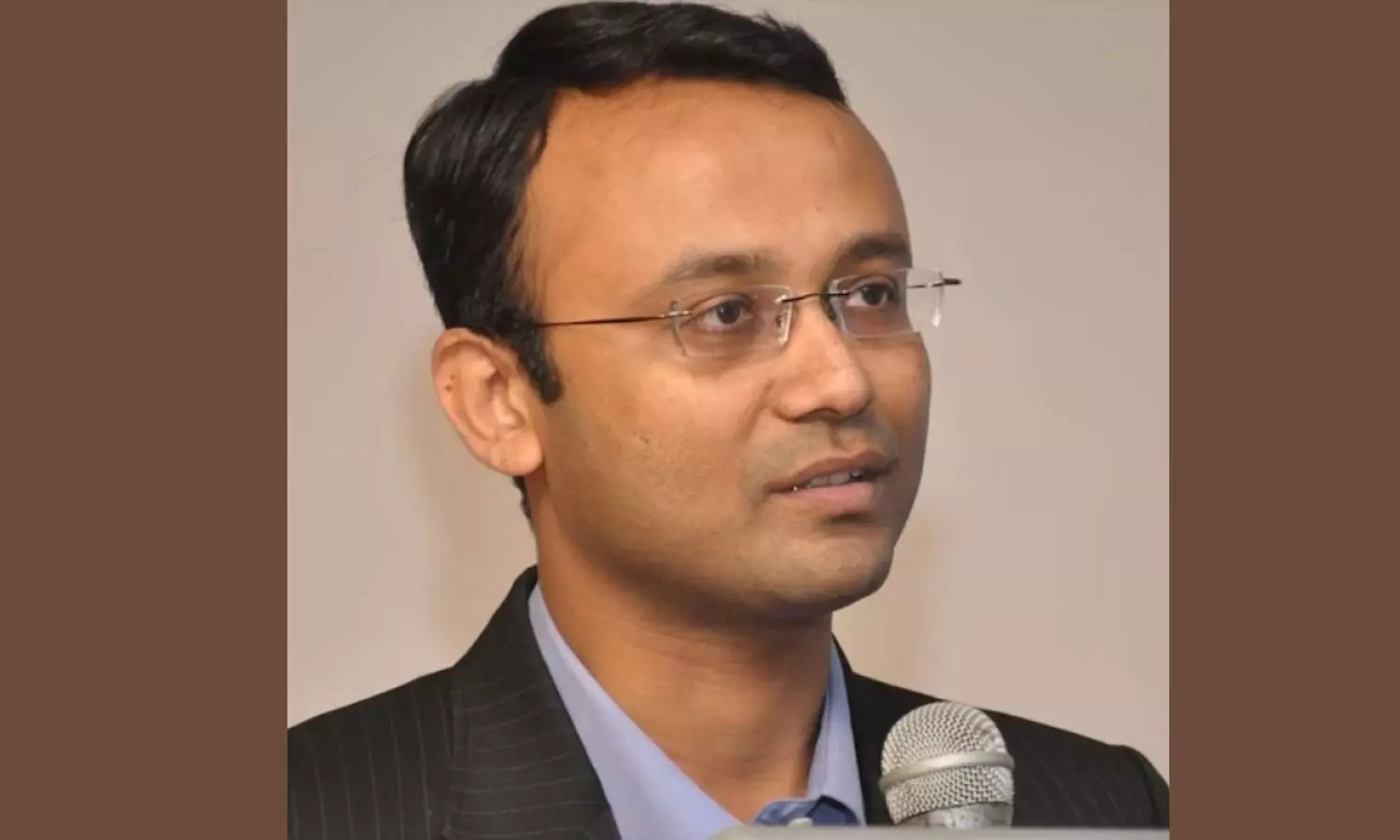 Tragic Demise: Eminent Gujarat Cardiologist Gaurav Gandhi Passes Away at 41 due to Heart Failure
According to reports from various media outlets, including Aaj Tak, Dr. Gandhi carried out his regular patient consultations on Monday before returning to his residence on Palace Road in the city. He spent the evening dining and retired for the night without displaying any signs of distress or unusual behavior. Tragically, at 6 a.m. the following day, when family members attempted to wake him, they discovered him unconscious. Acting swiftly, they rushed him to the nearest hospital.
Despite the best efforts of medical professionals, Dr. Gandhi was pronounced dead at the hospital, leaving behind a profound void in the medical fraternity. Details reveal that he acquired his basic medical degree from Jamnagar and pursued specialized studies in cardiology in Ahmedabad. His commitment to his hometown led him back to Jamnagar, where he dedicated himself to serving the local community. Notably, he was associated with the impactful 'Halt Heart Attacks' campaign on social media platform Facebook, utilizing the platform to raise awareness about cardiovascular health.
Dr. Gaurav Gandhi's passing is an immense loss not only for his family and loved ones but also for the medical field and the countless lives he touched. His contributions as a skilled cardiologist were highly regarded, and he was known for his compassion, expertise, and dedication to his patients. Throughout his career, he tirelessly strived to provide the best possible care, leaving an indelible impact on the individuals who sought his expertise.
The sudden demise of such a talented and respected professional serves as a stark reminder of the fragility of life and the importance of prioritizing our well-being. The medical community, patients, and colleagues alike are left grappling with a profound sense of grief and disbelief. Dr. Gandhi's legacy will live on through the countless lives he saved, the knowledge he shared, and the compassion he exemplified.
As news of Dr. Gandhi's passing spreads, heartfelt tributes and condolences pour in from all corners of society. The impact he made on the field of cardiology and the lives he touched are evident in the outpouring of admiration and respect from colleagues, patients, and community members. His dedication to advancing cardiovascular healthcare and his unwavering commitment to his patients will be remembered as the hallmark of his illustrious career.
During this difficult time, the medical fraternity and the broader community join together in mourning the loss of Dr. Gaurav Gandhi. His contributions to the field of cardiology and his selfless dedication to the well-being of his patients leave an enduring legacy. While his absence leaves a void, his life and work serve as an inspiration to the medical community to continue striving for excellence and compassion in patient care.
Tragic Loss: Illustrious Gujarat Cardiologist Gaurav Gandhi Succumbs to Sudden Heart Failure at 41
As we reflect on the life and achievements of Dr. Gaurav Gandhi, let us remember him for his unwavering commitment to the well-being of others, his remarkable medical expertise, and his compassionate nature. May his soul find eternal peace, and may his family find solace in the memories of his incredible legacy.
The news of Dr. Gaurav Gandhi's passing resonates deeply within the medical community and beyond. His contributions as a skilled cardiologist and his compassionate approach to patient care have left an indelible mark on the field of medicine. As we grapple with the loss of such a remarkable individual, it is essential to remember the invaluable lessons he taught us and the legacy he leaves behind.
Dr. Gandhi's unwavering dedication to his patients was evident in the significant number of lives he touched throughout his career. With over 16,000 successful medical interventions under his belt, he exemplified the highest standards of excellence and proficiency in his field. His expertise in cardiology earned him a well-deserved reputation, attracting patients from far and wide seeking his guidance and treatment.
Born and raised in Jamnagar, Gujarat, Dr. Gaurav Gandhi held a deep-rooted connection to his hometown. After completing his basic medical degree in Jamnagar, he pursued further specialization in cardiology in Ahmedabad. Armed with extensive knowledge and a genuine passion for his work, he returned to his beloved city, driven by a strong desire to give back to his community. His decision to establish his practice in Jamnagar was a testament to his commitment to making a difference in the lives of those he served.